An analysis of the banking market in Latin America, tailwinds inviting fintech innovation, the digital banking landscape in Latin America, and fintech investment trends in the region.
The traditional Latin American banking market is characterized by high fees, concentrated market power among a few banks, high percentage of unbanked consumers, and geopolitical challenges.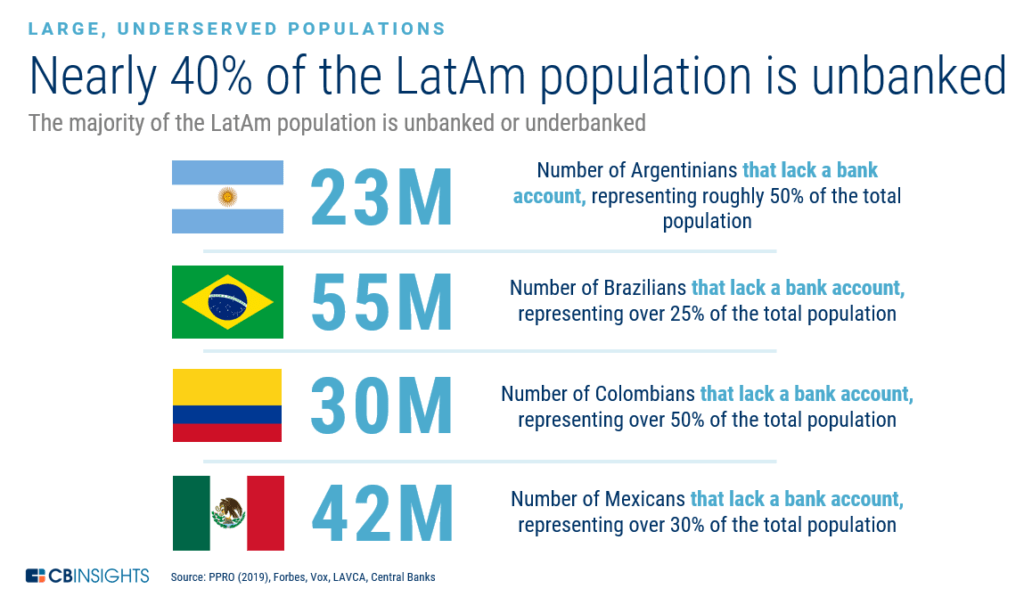 Today, a host of fintech startups across banking, payments, and lending are attacking the incumbent banks to expand access to financial services, improve customer service, and promote financial inclusion.