An analysis of emerging P&C insurance trends using the CB Insights NExTT framework.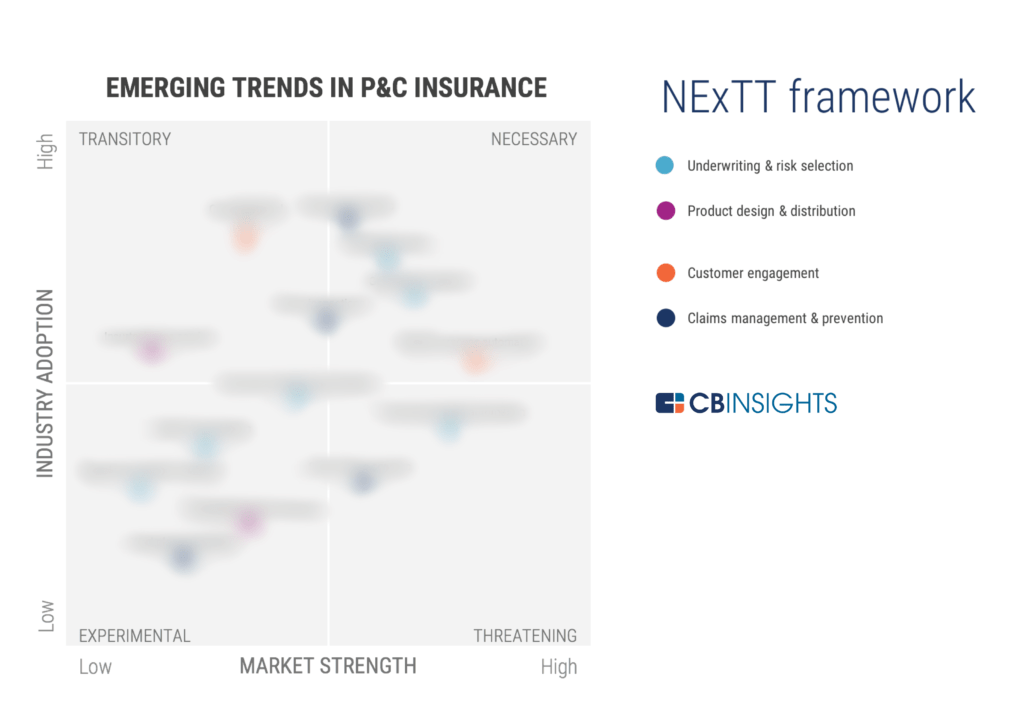 What's next for property and casualty (P&C) insurance?
CB Insights examined 15 of the biggest P&C insurance trends, covering everything from geospatial analytics to commercial auto telematics.
Using the NExTT framework, we looked at the industry adoption and market strength of these trends, categorizing them as necessary, experimental, threatening, or transitory (NExTT). The framework educates businesses about emerging trends and guides their decisions in accordance with their comfort with risk.
Trends highlighted in the report include:
Teams of hundreds of FAA-certified drone pilots could be the next claims professionals.

The use of wearables and sensors to prevent workplace injury is 

gaining traction in the workers' comp space.

Insurers are using social media and public data to verify claims and enhance underwriting processes.

A mandate for commercial truckers to install electronic logging devices could help drive adoption of new telematics products.

And much more.
Download the entire P&C insurance trends report to see all 15 trends shaping the industry.
If you aren't already a client, sign up for a free trial to learn more about our platform.