A deep dive into the state of insurance tech, including home, auto, small business, life insurance, and more.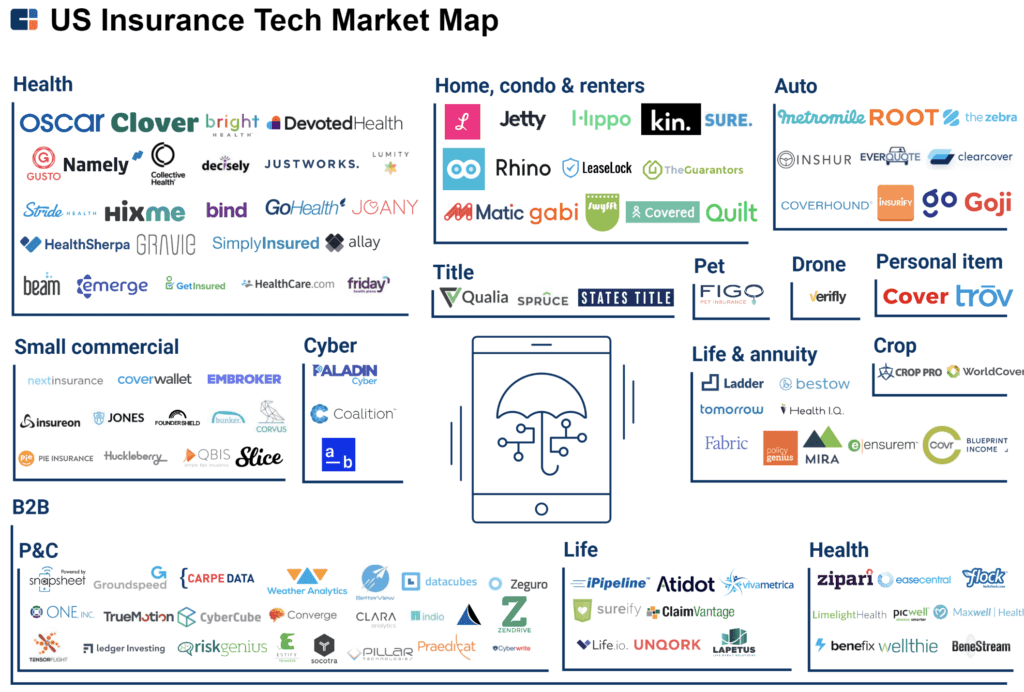 In 2018 YTD, more than $2.56B has been invested across 204 deals to insurtech startups — already an annual high for deal activity.
This report looks at the development of the insurance tech landscape, exploring top trends, startups, and new areas of opportunity.
In this report, we provide an overview of the various tech partnerships, investments, and activity that are happening across home, auto, small business, and life insurance. We also cover the gig economy, cyber insurance, emerging ecosystems, and much more.
If you aren't already a client, sign up for a free trial to learn more about our platform.