Healthcare is changing around the world. The very definition of medicine is now up for debate. Across digital health, biotechnology, and the medical device sector, startups are finally bringing medicine into the 21st century. In this report we take a look at cutting edge developments in healthcare, and the startups behind them that are just beginning to impact the world.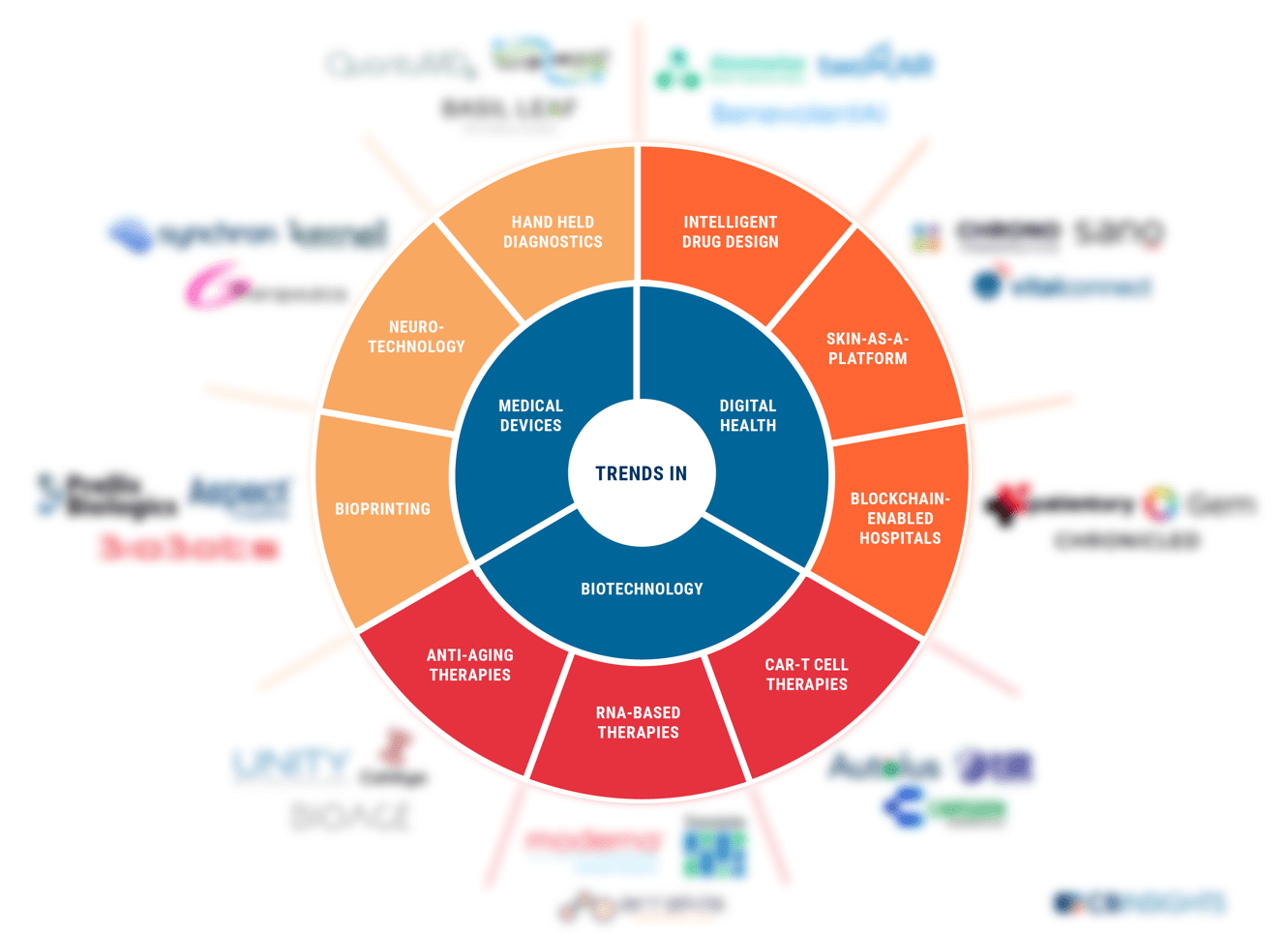 Trends to watch:
Intelligent drug design: Automating drug design and compound selection
Skin-as-a-platform: Dermal/Transdermal drug delivery and monitoring devices
Blockchain-enabled hospitals: Distributed networks advancing security and data sharing
CAR-T Therapies: Re-engineering T cells to better attack cancer
RNA Therapies: Filling in therapeutic gaps with RNA-based medicines
Anti-Aging Therapies: Preventing, halting, or reversing the aging process
Bio-Printing: Early-stage startups building organ printing machines
Neurotechnology: Enhancing human capabilities by integrating with the nervous system
Hand-held diagnostics: Condensing lab-grade diagnostics into hand-held devices
---
This report was created with data from CB Insights' emerging technology insights platform, which offers clarity into emerging tech and new business strategies through tools like:
If you aren't already a client, sign up for a free trial to learn more about our platform.