Amid the uncertainty of the Covid-19 pandemic, nearly 80 healthcare AI startups globally raised over $980M in Q1'20. In this interactive report built with CB Insights Stories, we map the global healthcare AI landscape in Q1'20.
---
Stories is CB Insights' interactive presentation builder, which helps you create stunning market landscapes and always fresh data visualizations — so you can tell beautiful, data-driven stories.
---
Healthcare AI funding bounced back in Q1'20 after a drop in the previous quarter, although the number of deals stagnated and exits continued to slow. 
Q1'20 was also marked by a number of advancements in the healthcare AI space, from drug R&D to infectious disease tracking, including in response to Covid-19.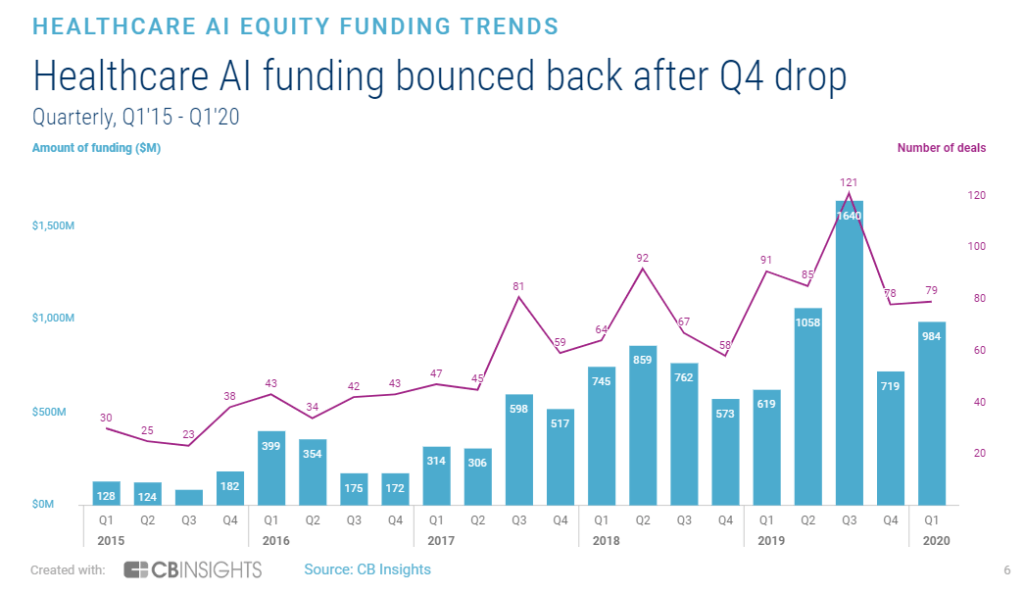 Which AI healthcare applications are attracting the most deals and dollars? Where are corporates most active? What cutting-edge healthcare AI research was published? And how is AI helping to fight Covid-19?