An analysis of US health insurance trends using the CB Insights NExTT framework.
What's next in US health insurance? We looked across the industry to identify 11 of the biggest healthcare insurance payer trends, from blockchain to digital front doors.
As US healthcare costs continue to increase and life expectancy declines, conditions are ripe for emerging technologies to make big changes to how care is paid for and delivered. This report covers the macro and micro trends to watch in the health insurance payer market.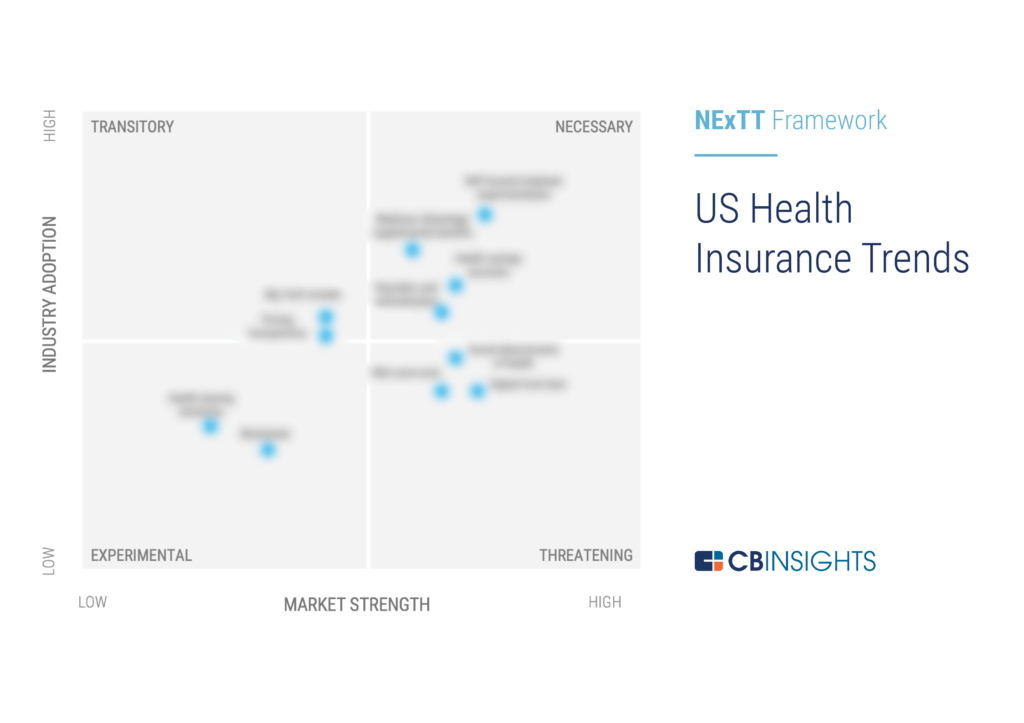 Report highlights:
Big tech companies are pushing into health insurance. Watch for this trend to continue in 2020 as tech giants look to recoup the savings their technologies could generate for the health system. 

Healthcare insurers are beginning to focus on social determinants of health (SDoH) as a way to boost healthcare outcomes and reduce costs.

Consumer and political trends are pushing the healthcare industry to become more transparent about pricing, with startups pioneering new approaches.  
If you aren't already a client, sign up for a free trial to learn more about our platform.