The generative AI landscape is evolving rapidly. We analyze how the tech has developed, where it's going, and which trends and players you need to watch.
For countless companies around the globe, one question is looming larger than any other: How can we win in the era of generative AI?
While the tech has been in development for years, it was the launch of OpenAI's ChatGPT that suddenly brought generative AI — artificial intelligence that generates new content (text, code, images, audio, etc.) — to the masses.
Corporate attention to generative AI has since skyrocketed, with big tech and incumbents scrambling to harness its potential to improve productivity, scale automation efforts, and accelerate digital transformation. Many fear that failing to adapt will mean being outcompeted by the companies that do.
Meanwhile, hundreds of generative AI startups have emerged, followed by billions of dollars in investment. Investors are keen to ride the wave as startups take aim at disrupting entire industries.
In this report, we use CB Insights datasets — including tech company financings, valuations, revenues, business relationships, public earnings calls, and customer perspectives — to help you understand what's going on in the market and the players and trends to watch.
The 122-page report covers:
The generative AI boom a decade in the making
The current genAI landscape and the players competing in each market
The latest moves from big tech firms like Microsoft, Google, Nvidia, Meta, and Apple
The race to dominate genAI infrastructure, plus the latest on closed vs. open-source development
GenAI opportunities for healthcare, financial services, and retail
The 50 most promising generative AI startups to watch
The emerging trends that will shape the future of generative AI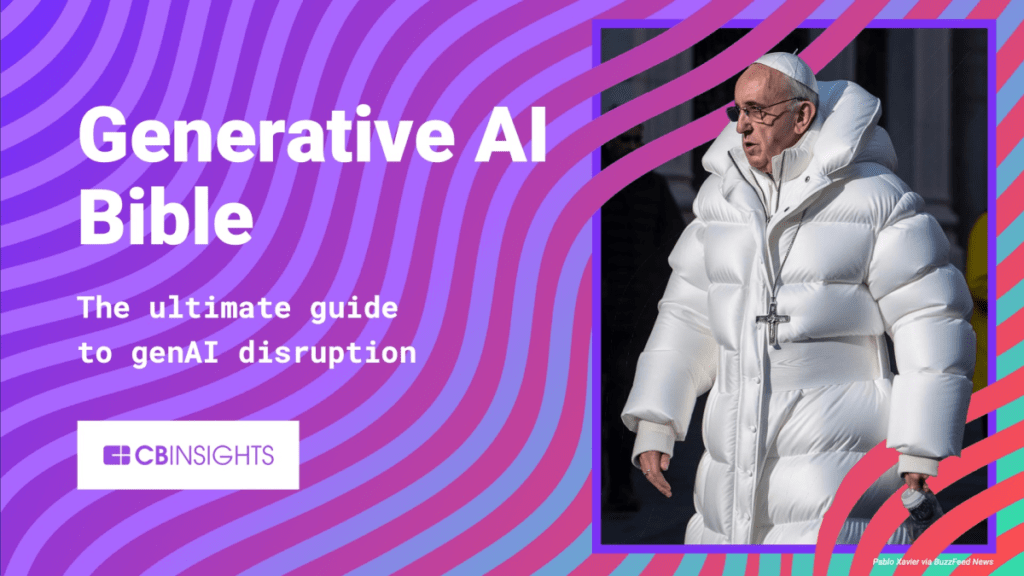 If you aren't already a client, sign up for a free trial to learn more about our platform.