We highlight 2020's emerging trends to watch and high-momentum startups with world-changing potential.
The past few decades have seen unprecedented levels of innovation, especially in what Peter Thiel calls the world of "bits," or software, internet, and mobile technology.
According to Thiel, however, there's a sense that the tech space "could be doing so much more," especially in what he calls the world of "atoms" or efforts to create things like new forms of energy, medicine, and transport — spaces that tend to be costly and challenging to tackle, but also potentially transformative.
Using the CB Insights emerging technology insights platform, we identified high-momentum companies pioneering new ways to solve big problems.
In this report, we look at 12 categories and 36 companies that could change the world, ranging from quantum cryptography and the rise of DNA data marketplaces for digital health to speed-of-light computing and next-gen nuclear energy.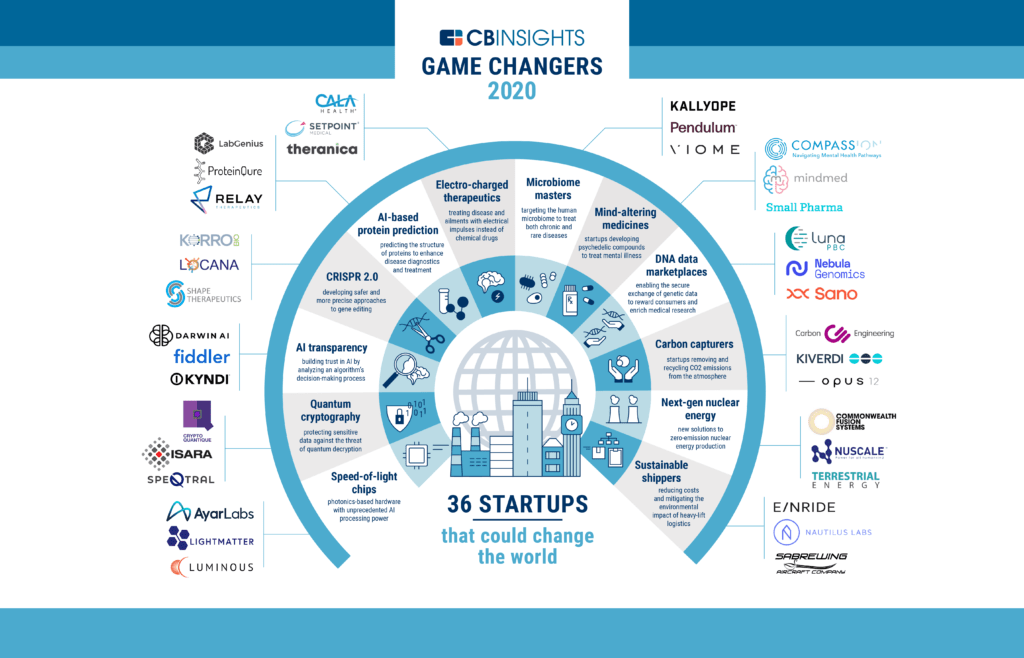 If you aren't already a client, sign up for a free trial to learn more about our platform.