We highlight the year's emerging trends to watch and high-momentum startups with world-changing potential.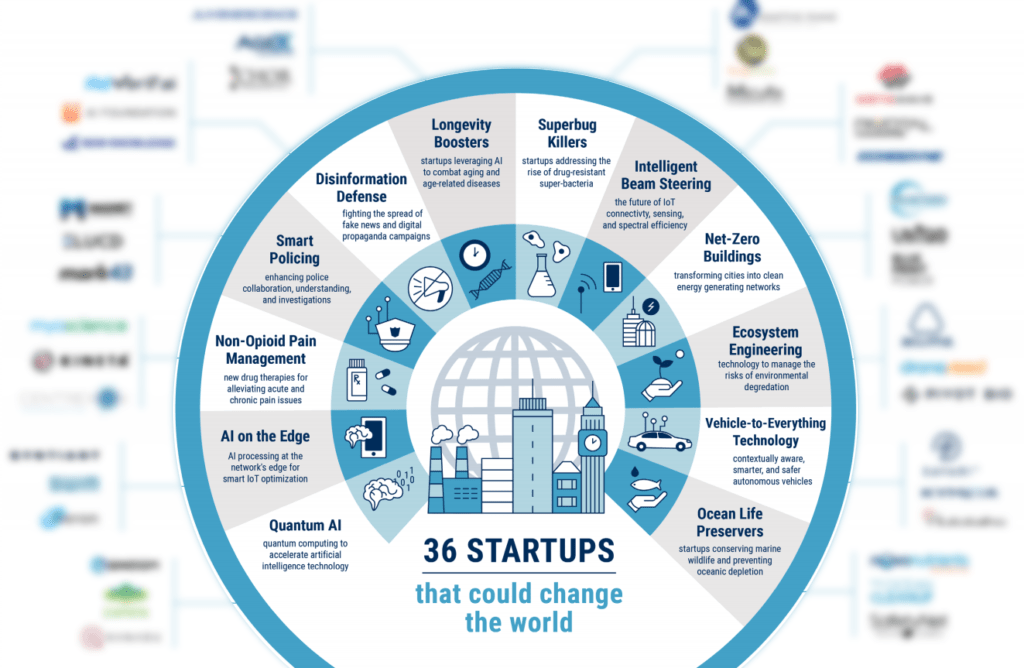 As stated by Josh Wolfe, co-founder and managing partner at Lux Capital, "the gap between 'sci-fi' — that which was once imagined — and 'sci-fact' — that which becomes manifest and real — is shrinking."
From companies addressing the rise of drug resistant super-bacteria to startups making smarter, safer autonomous vehicles, technology is changing the world.
Using the CB Insights tech market intelligence platform, we identified high-momentum companies pioneering technology with the potential to transform society and economies for the better.
In this report we dive into 12 categories and 36 companies that could change the world, ranging from quantum AI and non-opioid pain management to net-zero buildings and ecosystem engineering.
If you aren't already a client, sign up for a free trial to learn more about our platform.