We explore the evolution of e-commerce and the future of the post-purchase experience, from automated logistics to AI-powered virtual agents and beyond.
The post-purchase journey of the future will be built by key technologies including: 
Automated logistics facilitating efficient product delivery and returns
Interactive product setup and care solutions enabling immersive self-service
Predictive customer service to provide proactive assistance
AI-powered virtual agents enabling hyper-personalized interactions
Utility NFTs creating post-purchase engagement opportunities
Embedded recommerce solutions integrating with the post-purchase journey
Below, we dive into these technologies: how they work, who has an edge, and how they're shaping what happens after we make a purchase.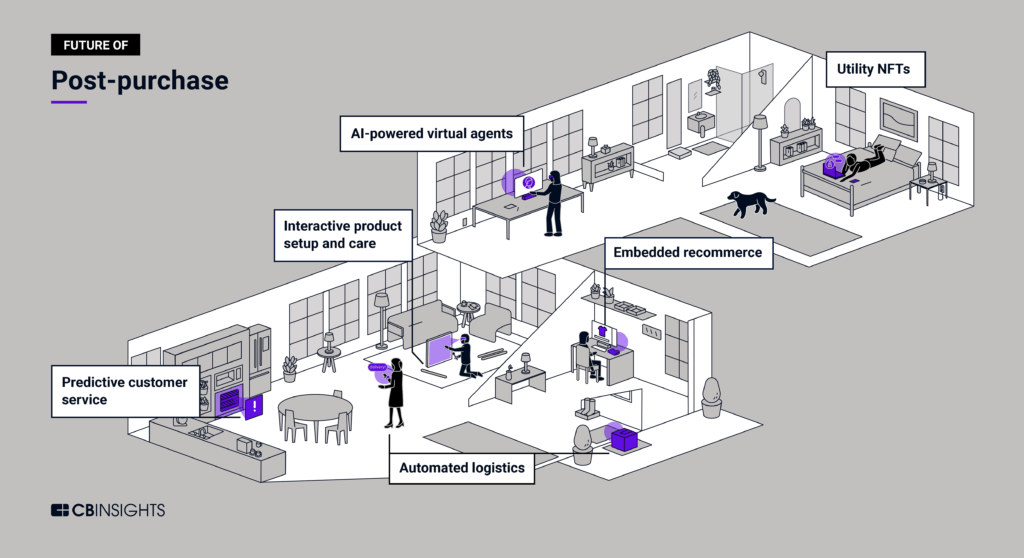 If you aren't already a client, sign up for a free trial to learn more about our platform.