From AI-enhanced energy management to digital twins, we dive into the major technological changes shaping the office building of the future.
The typical office building has not historically been seen as a hotbed of tech innovation.
But as the pandemic-driven shift to remote work has upended traditional use of the office, new opportunities have emerged to refigure how office buildings function — and how they can run more sustainably. Alongside new tech innovations, interest in the sector has surged, with funding to smart building tech companies rebounding to $2.3B in 2021.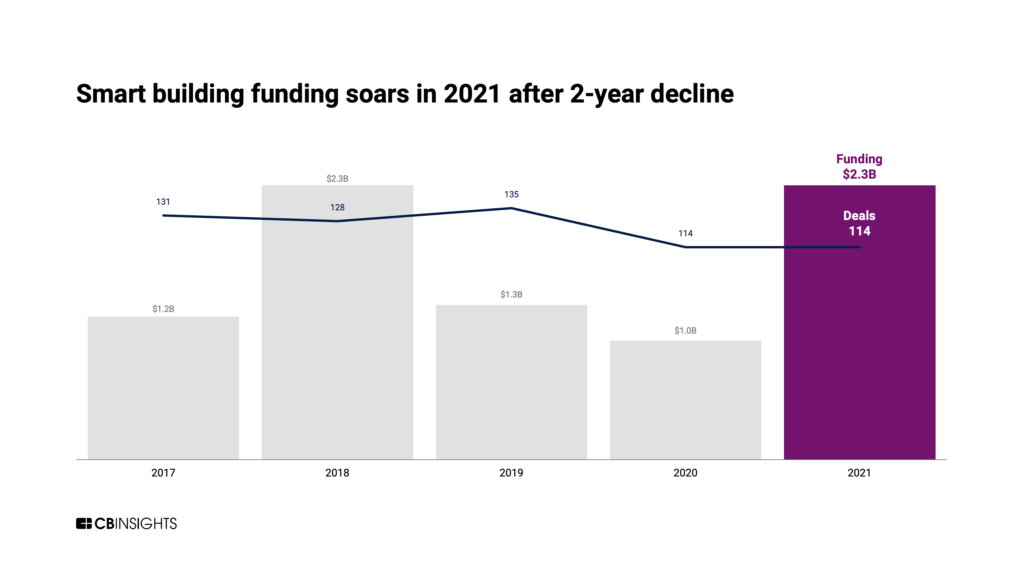 The office building of 2030 is poised to operate much better than what we see today, both for occupants and building managers. As building efficiency becomes increasingly crucial to achieving a clean, cost-effective power grid, new technologies can make the places we work more energy-efficient, safer, and healthier for occupants.
A variety of players are advancing smart building tech, from industrial conglomerates like GE and Toshiba, to utility companies like National Grid and NextEra Energy, to oil and gas companies like Shell and TotalEnergies. Tech giants like Amazon and Microsoft have also placed bets on and made partnerships in the sector.
Download the full report to discover key technologies shaping the office building of the future, including: 
IoT-connected heat pumps boost efficiency and reduce emissions
Virtual power plants offer a new revenue stream
Smart glass reduces temperature control needs and increases privacy
AI-assisted occupancy and security tech keeps occupants safe
Digital twins help facilities management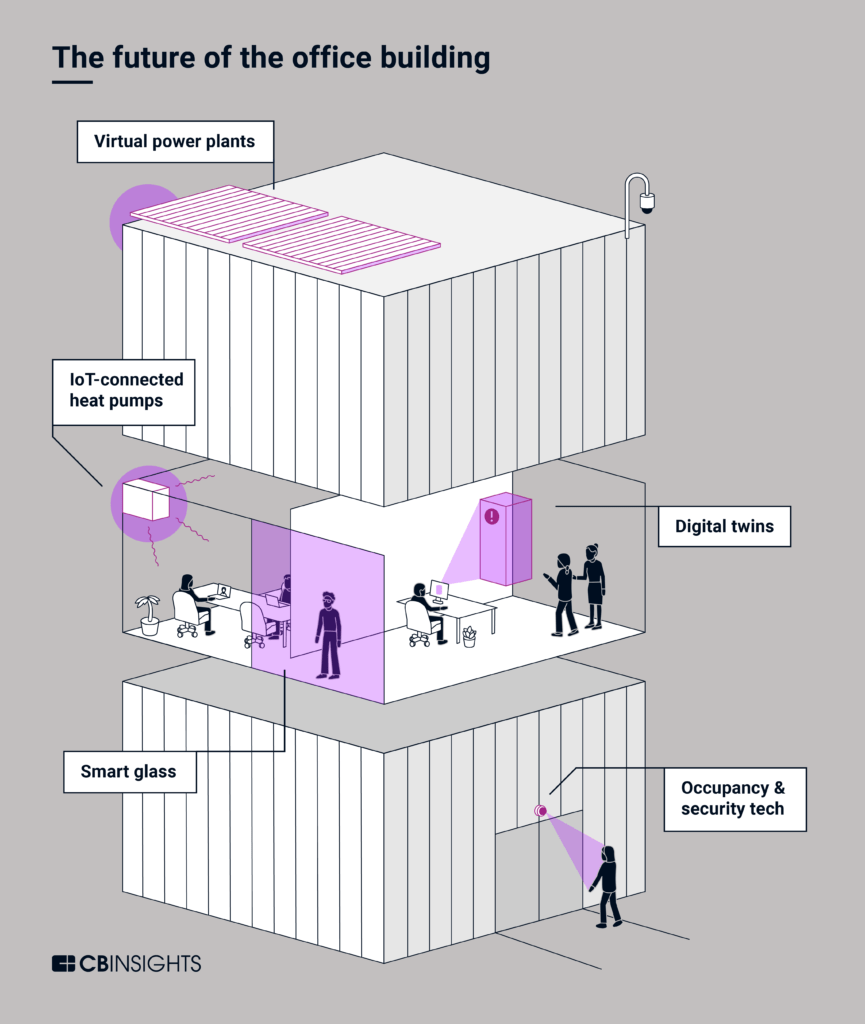 If you aren't already a client, sign up for a free trial to learn more about our platform.