In our first ever Future of Insurance Keynote presentation, we dive into changes across the P&C industry and innovation efforts across the space.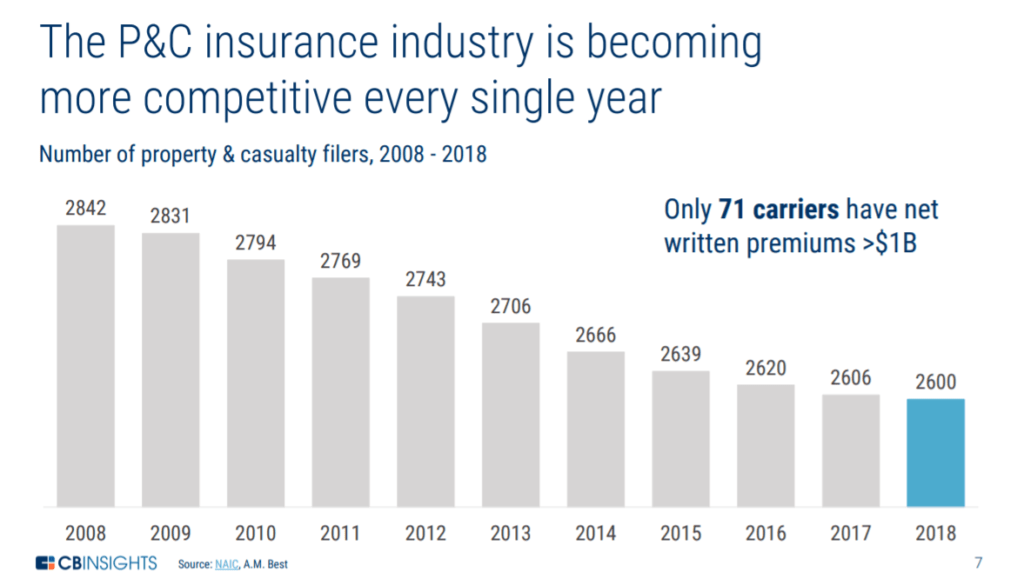 Today, P&C insurance in the US is a $617B industry that is becoming more and more competitive each year.
As competition increases, insurers are adopting a spate of new enabling technologies, while digital insurgents are also looking to become new distribution machines or insurance providers themselves. Last year saw more than $4B invested in insurance technology companies globally.
In this presentation, we analyze why change is coming to P&C, the two types of P&C innovation, why speed is more important than ever, and how incumbents should prioritize.
If you aren't already a client, sign up for a free trial to learn more about our platform.