We dive into the evolution of fast food and where the technology is going next, from conversational AI to NFT loyalty rewards.
The full report covers the key technologies shaping the future of fast food, including:
The metaverse, which will become an extension of the brand experience
AI tongues and social listening to help brands quickly develop and test new menu items and meet consumer demands
Conversational AI and AI-powered recommendation engines that will handle online and in-store orders, allowing restaurants to upsell orders through personalized suggestions and prioritize labor for other customer service operations
Robotic food preparation that will automate cooking to increase profitability and reduce food waste
Autonomous delivery that will help reduce reliance on gig workers
NFT loyalty programs that will create unique experiences and boost customer loyalty
In this report, we dive into these technologies: how they work, who has an edge, and how they're shaping the future of restaurants.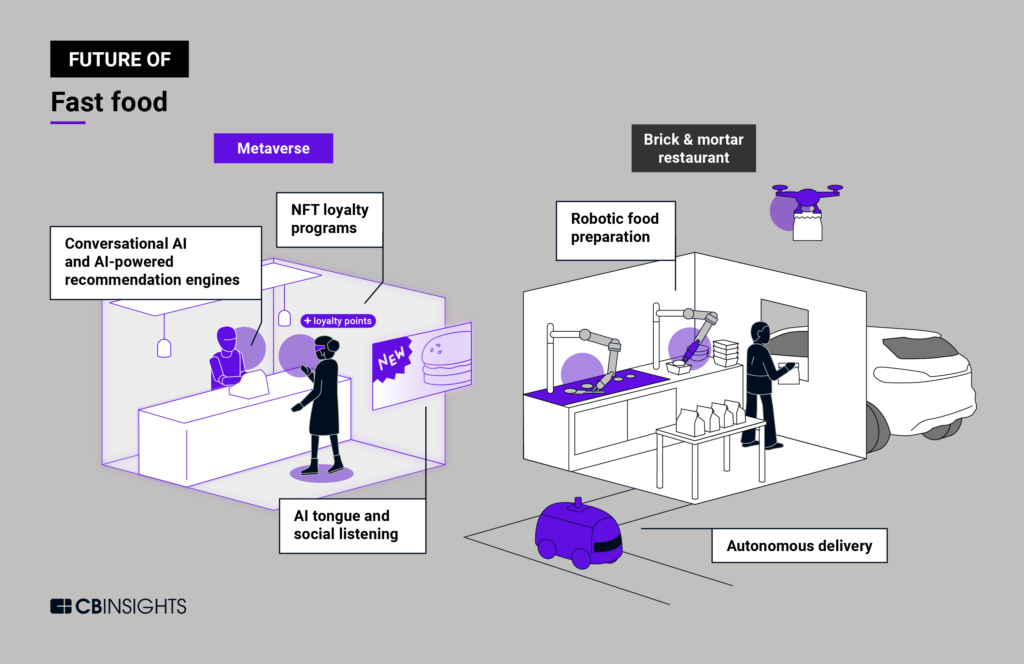 If you aren't already a client, sign up for a free trial to learn more about our platform.