We dive into the evolution of e-commerce and how tech will transform online shopping, from virtual advisors to next-gen digital content.
Shopping online is now part of everyday life. Consumers expect a few clicks will get them what they want delivered to their homes in just a couple of days — or even a couple of hours.
These promises of simplicity and speed, alongside pandemic-induced shifts to online shopping, have accelerated e-commerce growth over the last few years. Globally, retail e-commerce sales are set to grow at a 10% CAGR to top $7T in 2025, according to CB Insights' analyst consensus.
At the same time, the concept of "online shopping" is expanding, as the rise of the metaverse and shared virtual spaces transforms how consumers interact with people and businesses. In the not-too-distant future, shoppers may be able to craft entirely personalized digital shopping experiences — from consulting with virtual advisors, to customizing physical and virtual goods, to seamlessly moving between devices and platforms.
Already, retail execs are turning their attention to enhancing the e-commerce experience via personalization, immersive tech, and more: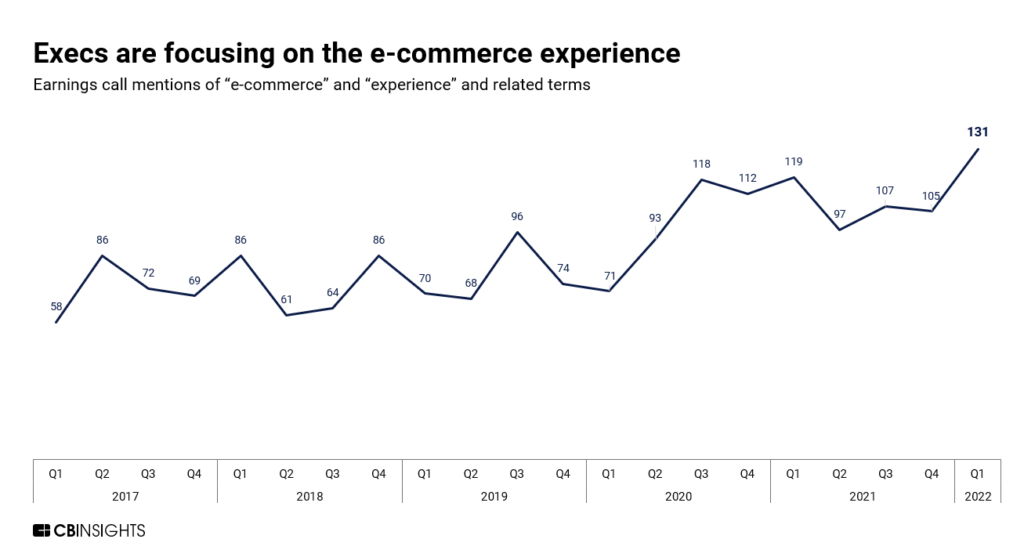 The tech enabling the metaverse — including augmented reality, next-generation 3D content, and new devices like smart glasses — will create this more immersive and hyper-relevant experience. AI-enabled tools like chat commerce and virtual try-on will also make retail more accessible to shoppers as platforms can more easily shift to accommodate differing personal as well as cultural needs.
Download the full report to discover the key technologies shaping the future of e-commerce, including:
Conversational commerce gives shoppers a direct line to service

Headless tech makes e-commerce accessible everywhere

Personalization tech tailors assortments to every shopper's needs

3D assets and virtual try-ons bring products to life

Metaverse tech makes shopping immersive and engaging

Crypto wallets make checkout faster and more secure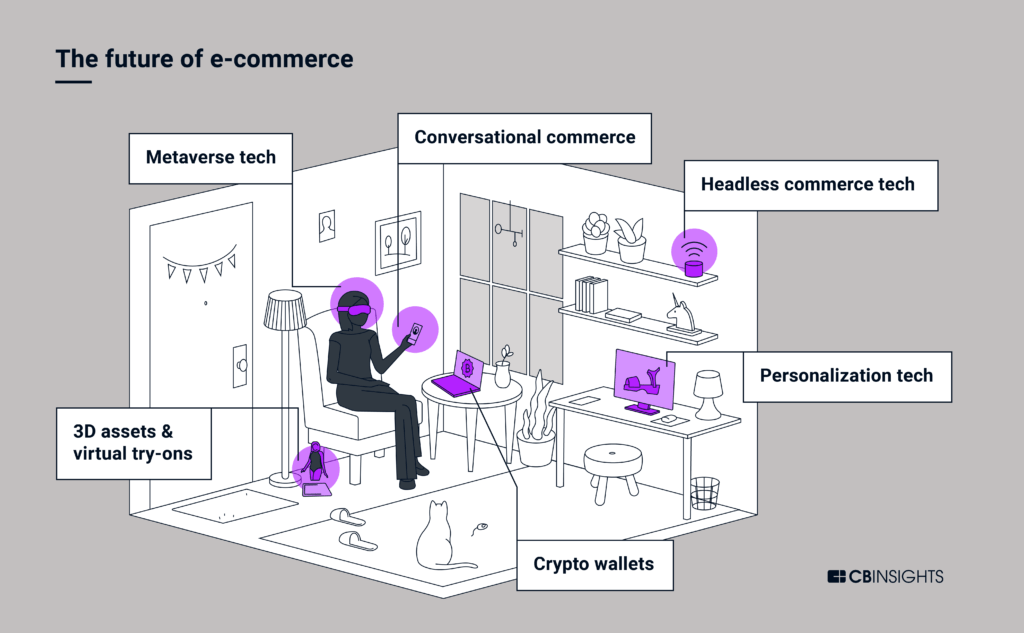 If you aren't already a client, sign up for a free trial to learn more about our platform.