We dive into the evolution of clinical trials and where the space is going next, from AI to improve recruitment to in silico trials with simulated patients.
In 2020 and 2021, nearly 5,000 clinical trials were launched to test life-saving treatments and vaccines for the novel coronavirus.
These Covid-19 clinical trials saw enrollment levels that were 80% higher than average. However, for many diseases, such as cancer, less than 10% of eligible patients enroll in a trial. Many patients only enroll in a drug trial when existing forms of treatments have already failed.
Determining patient eligibility can be a massive challenge on its own. For those that are eligible, participation is often cost- and time-intensive. The process is inefficient for other stakeholders, too — timelines for drug trials average nearly a decade, typically costing over $1B. 
To tackle these challenges, startups and big tech companies are actively developing tech solutions for clinical trials — from IoT-enabled devices for remote monitoring, to machine learning for electronic health record (EHR) processing, to AI-based cybersecurity for data protection. The clinical trials market is now worth $67B, according to CB Insights Industry Analyst Consensus.
Download the full report to find out the key areas clinical trials will evolve next, including:
Using artificial intelligence to parse EHR data for clinical trial recruitment

Decentralizing clinical trials across many sites, including at home

Using real-world data sources to supplement clinical trials results

Conducting in silico trials by simulating patient populations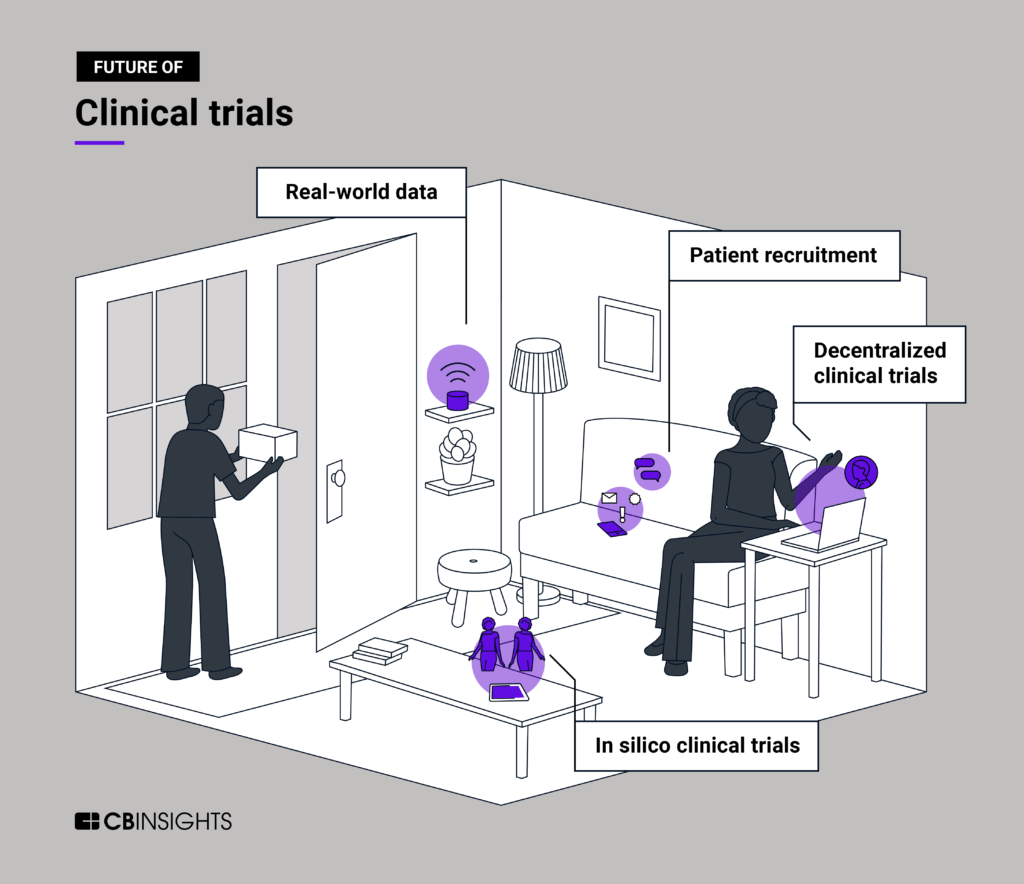 If you aren't already a client, sign up for a free trial to learn more about our platform.