A comprehensive, data-driven look at emerging trends, investments, and active investors in France.
REPORT HIGHLIGHTS:
2018 DOLLAR FUNDING REACHES RECORD HIGH
2018 dollar funding surpassed 2017 totals by 8%, reaching $3.5B by year-end. 2018 dollar funding was marked by several major $100M+ rounds to French Tech companies, including a $200M investment in mobile games publisher Voodoo.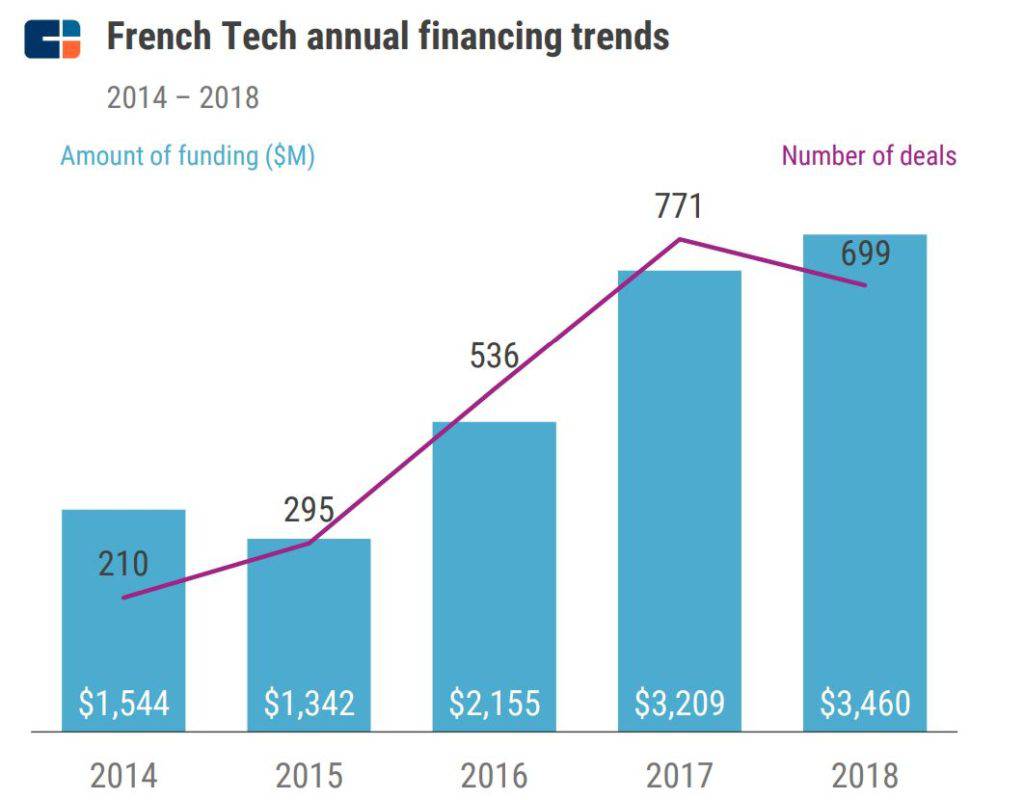 EARLY STAGE DEAL SHARE (SEED/ANGEL AND SERIES A) DECREASED BY 12 PERCENTAGE POINTS BETWEEN Q2'18 AND Q4'18
The "Other" category, which encompasses business plan competitions, corporate minority deals, and grants, among others, has seen a rise in activity since Q2'18.
 
KIMA VENTURES RANKS AS FRANCE'S MOST ACTIVE PRIVATE INVESTOR IN 2018
While Bpifrance was the most active overall investor in equity deals to unique French Tech companies in 2018, Kima Ventures ranked as the most active private investor. Several startups — such as Tinyclues and Meero — have been funded by multiple investors on this list.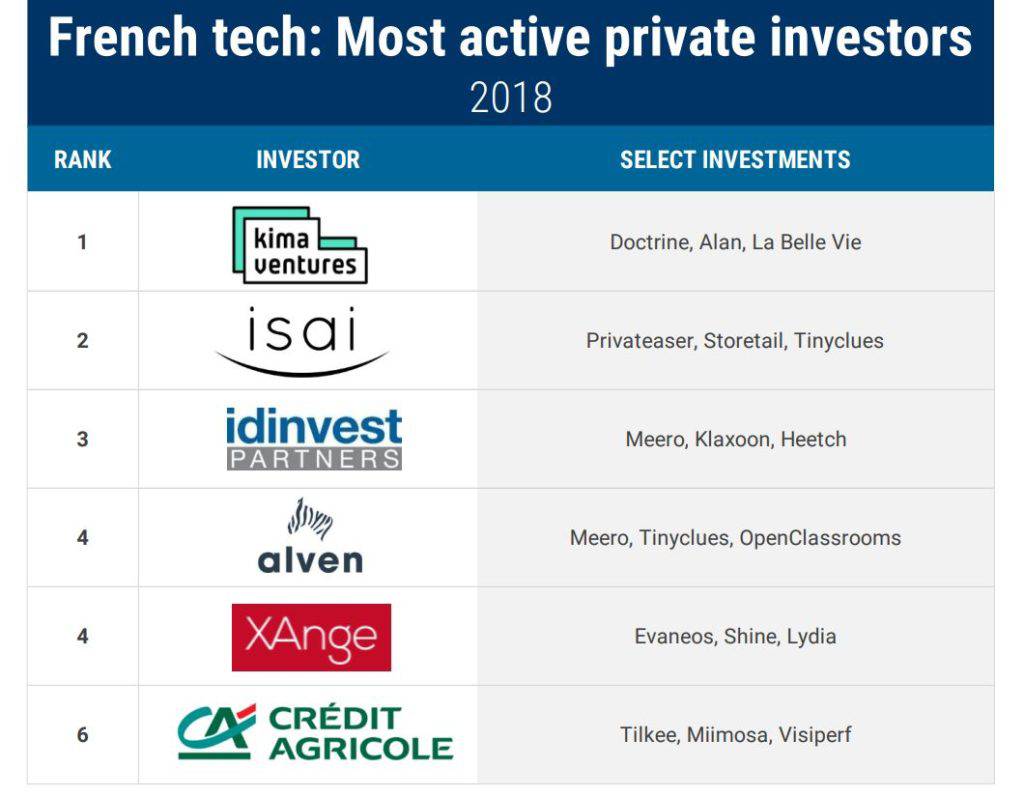 If you aren't already a client, sign up for a free trial to learn more about our platform.