A comprehensive, data-driven look at emerging trends, investments, and active investors in France.
REPORT HIGHLIGHTS:
DEALS AND DOLLARS REACH RECORD HIGHS IN 2017
2017 witnessed a record number of deals to French tech companies, growing by almost 45% from 2016 and amounting to 743 deals at year end. Similarly, 2017 saw dollar investment grow by more than 49% from 2016, totaling over $3B dollars.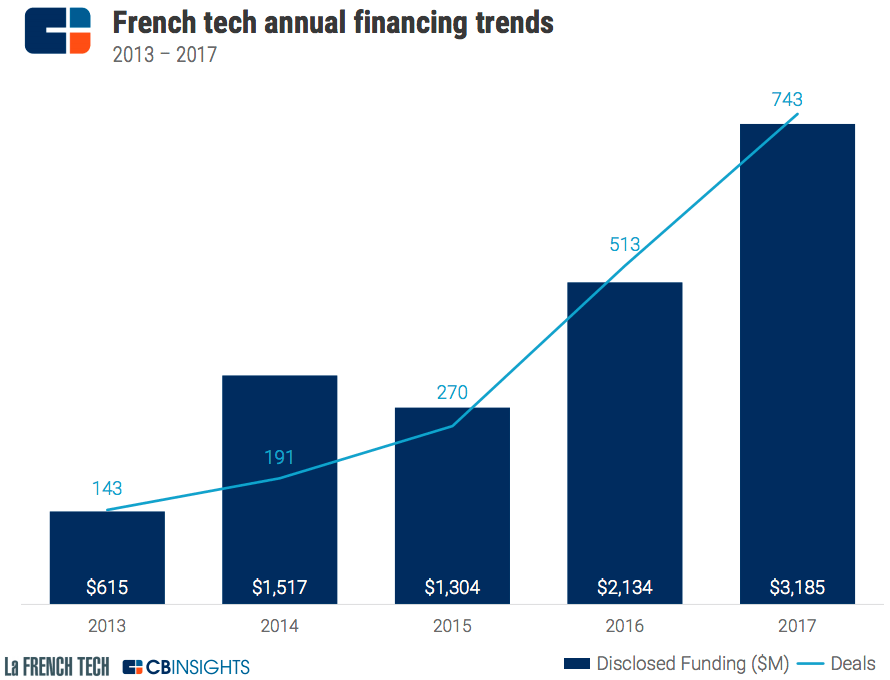 EARLY-STAGE DEAL SHARE DECLINES IN Q4'17
While early-stage (seed/angel and Series A) deal share declined in the last quarter of the year, early-stage deal numbers stayed relatively flat. The median early-stage deal size increased for a second consecutive quarter from $1.2M in Q3'17 to $1.4M in Q4'17, emphasizing France's sustained focus on early-stage startups.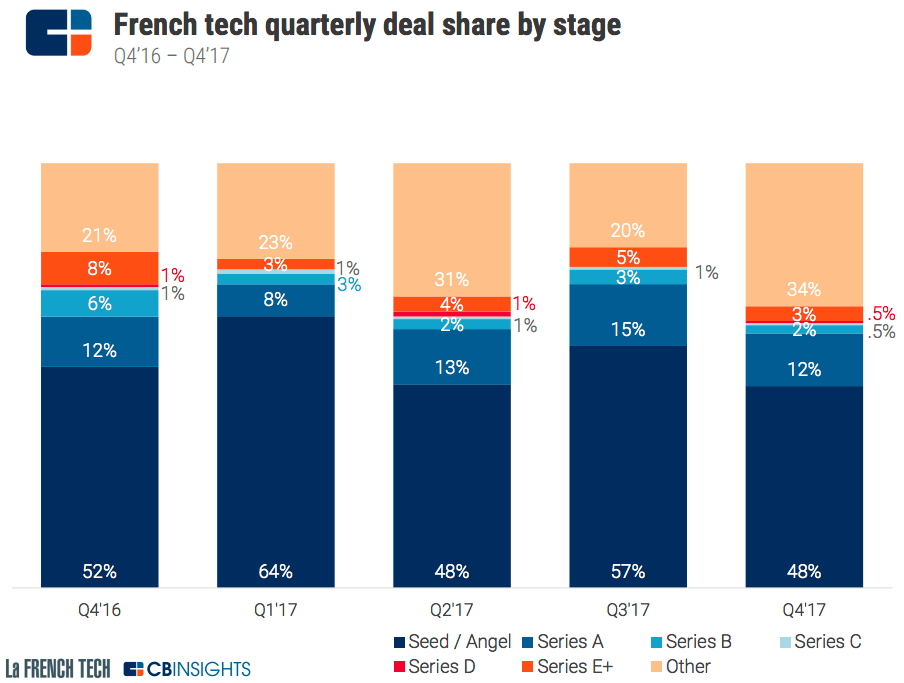 PARIS REIGNS SUPREME AS THE CENTER OF TECHNOLOGY IN FRANCE
Paris-based tech companies saw 342 deals in 2017. This is almost 100 more deals than the total number witnessed in 2016 (248). The next largest concentrations of deals in 2017 were in the cities of Lyon and Bordeaux.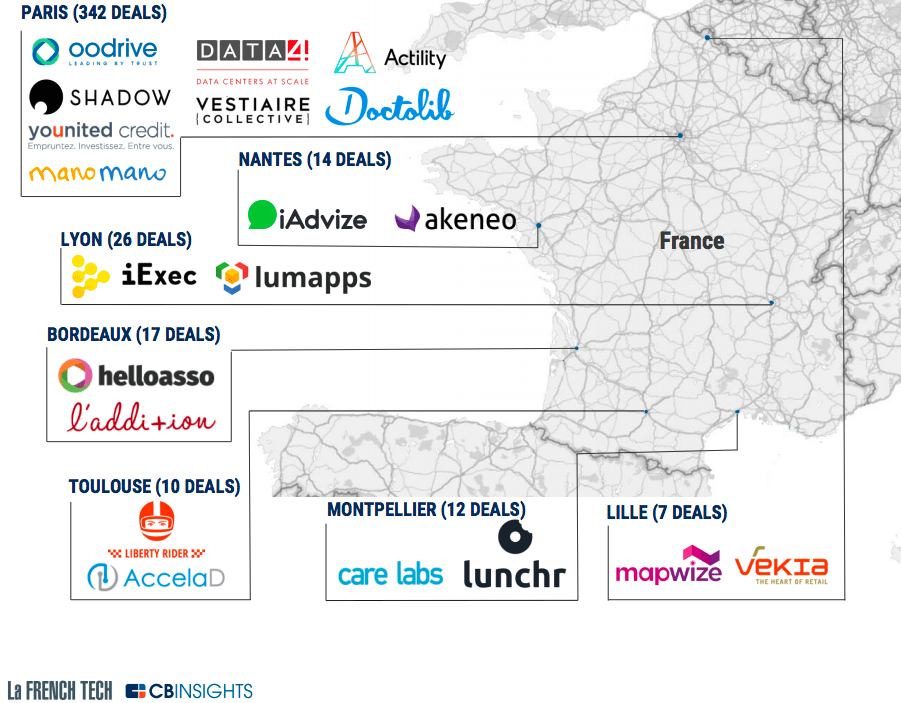 STATION F OPENS AMID A WIDER TECH-DRIVEN WAVE IN FRANCE
Along with Station F, a slew of startup-related initiatives have also helped draw attention to tech in France. Some of this activity includes: government efforts to lure investors and ease taxes on startups, corporate and VC-run tech innovation and startup programs, and even tech-focused educational programs.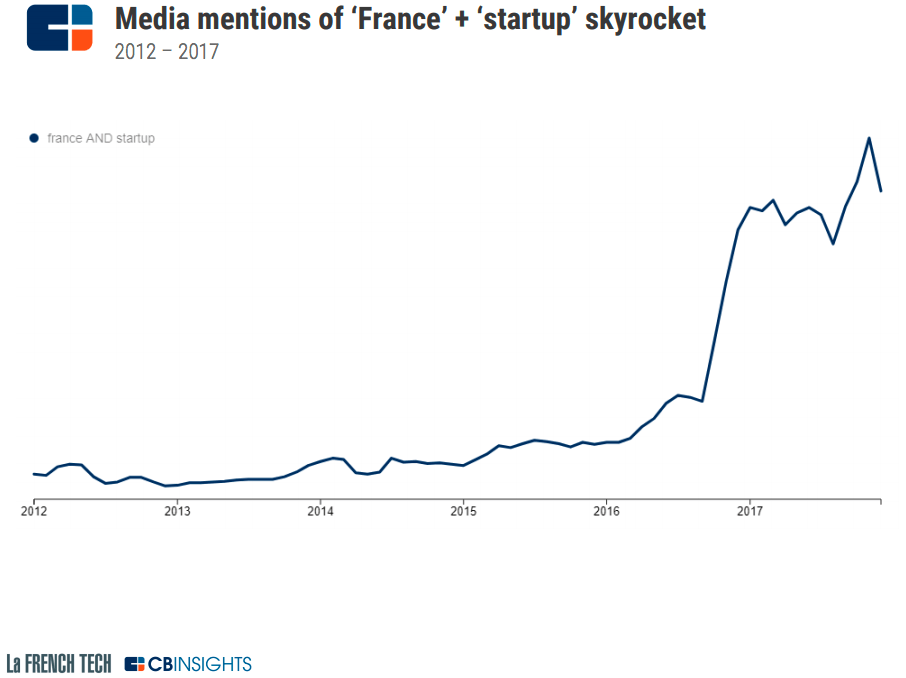 If you aren't already a client, sign up for a free trial to learn more about our platform.