A comprehensive, data-driven look at emerging trends, investments, and active investors in France.
REPORT HIGHLIGHTS:
DEALS AND DOLLARS TO FRENCH TECH COMPANIES ON PACE TO REACH RECORD HIGHS
H1'19 USD funding totaled more than $2.7B, a strong start to the year that puts funding on pace to reach $5.5B by year end.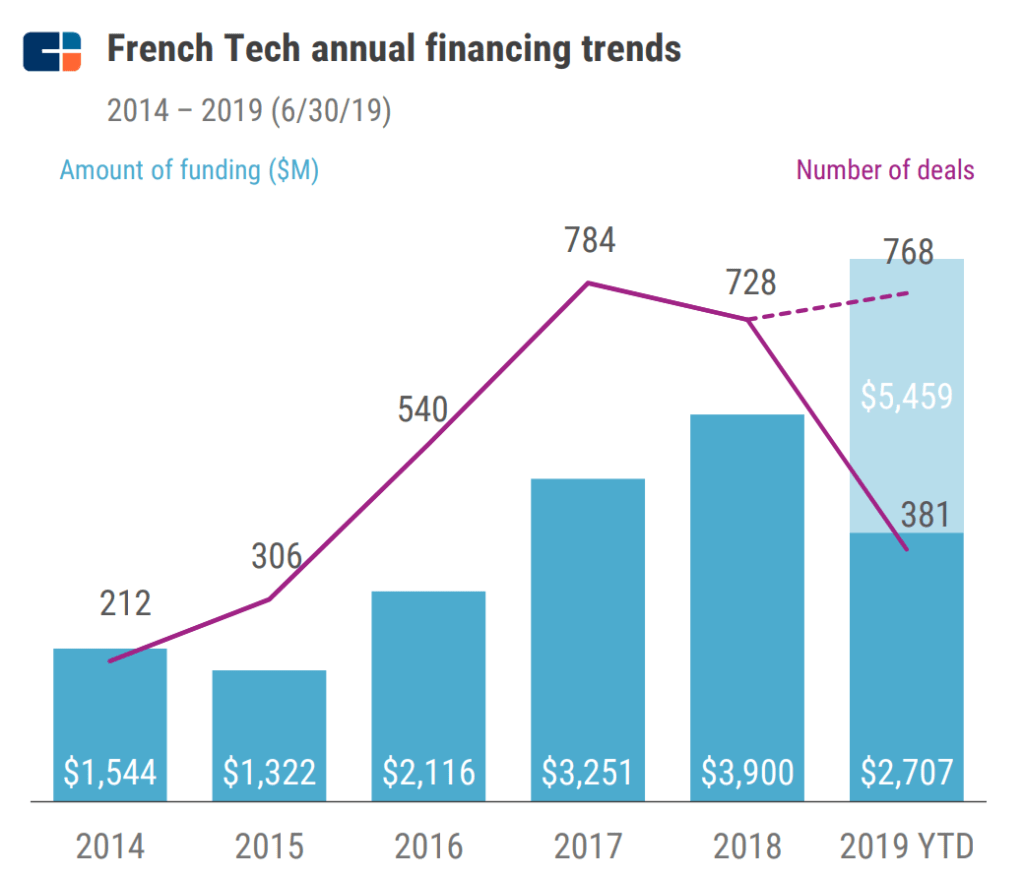 FRANCE THE ONLY COUNTRY TO SEE INCREASE IN DEAL ACTIVITY IN Q2'19
While Germany and the UK witnessed flat and decreasing deal activity in Q2'19, respectively, France's increased. The opposite was true in Q1'19.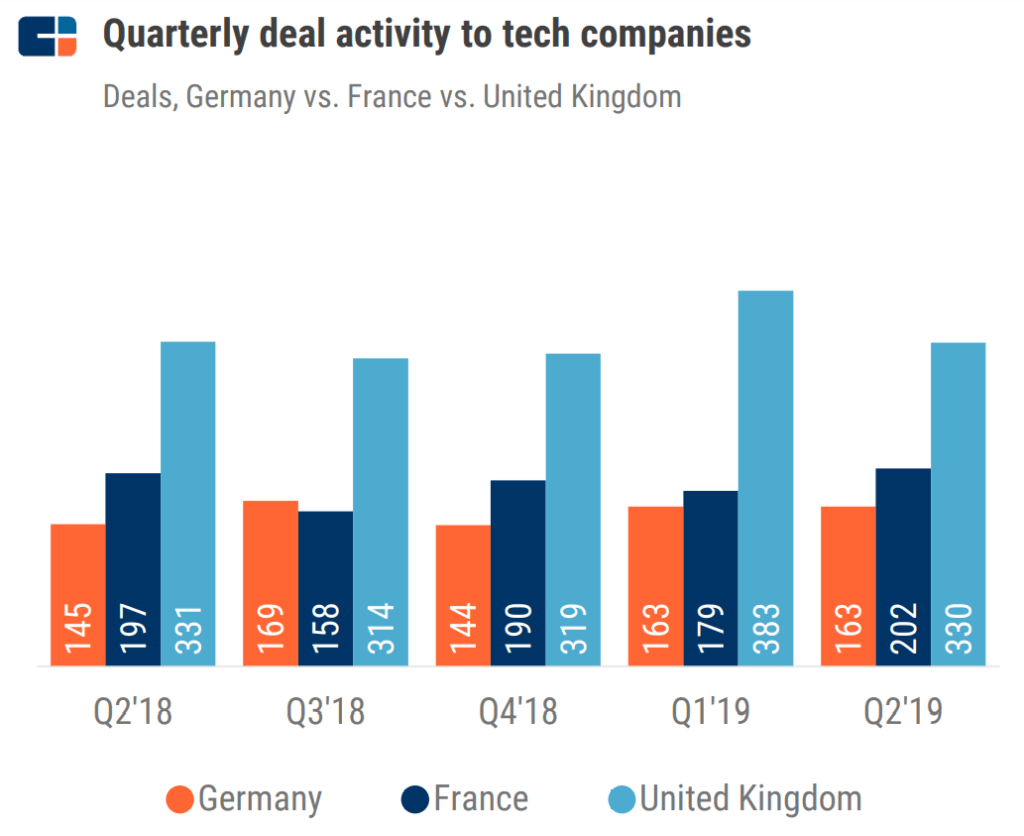 IDINVEST PARTNERS WAS THE MOST ACTIVE PRIVATE INVESTOR IN Q2'19
Tech companies in Q2'19, Idinvest Partners ranked as the most active private investor, replacing Kima Ventures from last quarter.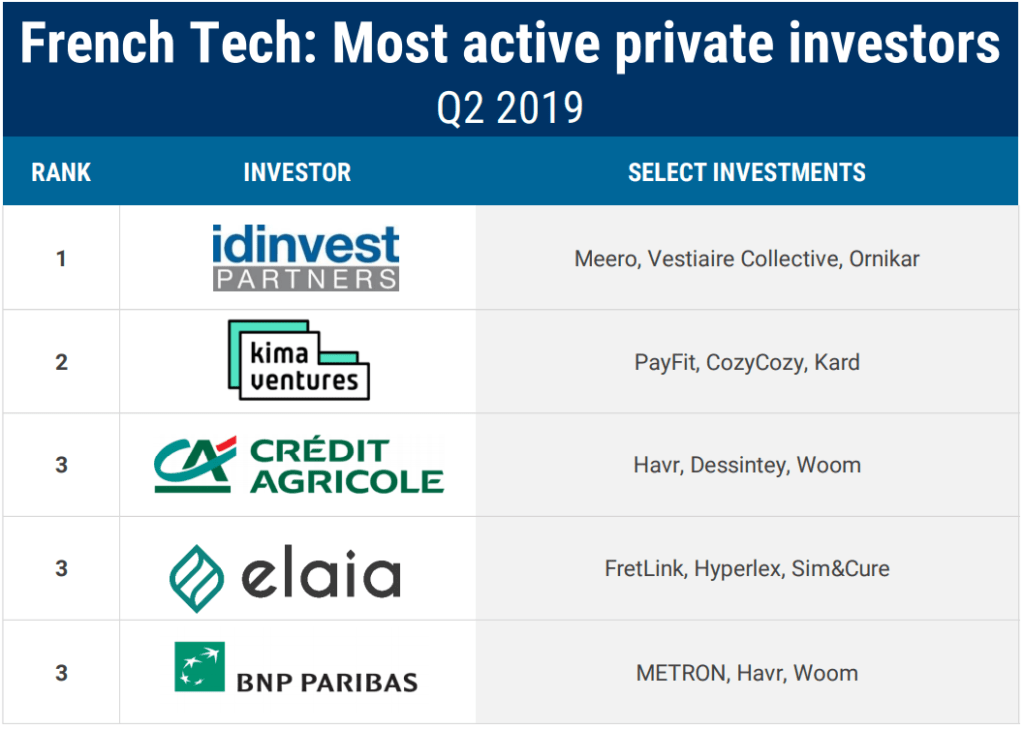 If you aren't already a client, sign up for a free trial to learn more about our platform.