A comprehensive, data-driven look at emerging trends, investments, and active investors in France.
REPORT HIGHLIGHTS:
DOLLAR FUNDING TO FRENCH TECH ON PACE TO REACH RECORD HIGH
2018 dollar funding is on pace to surpass 2017 totals by 17%, reaching $3.7B by year-end. While dollar funding is increasing, deal activity has stagnated, on pace to decrease by 4% in 2017 to 722 deals.

Q2'18 SEES A RISE IN QUARTERLY DEALS AND DOLLARS
Quarterly dollar funding increased by more than $140M between Q1'18 and Q2'18. The largest deals of the quarter have helped drive this spike — including a $200M private equity round of funding to gaming startup Voodoo from investor Goldman Sachs.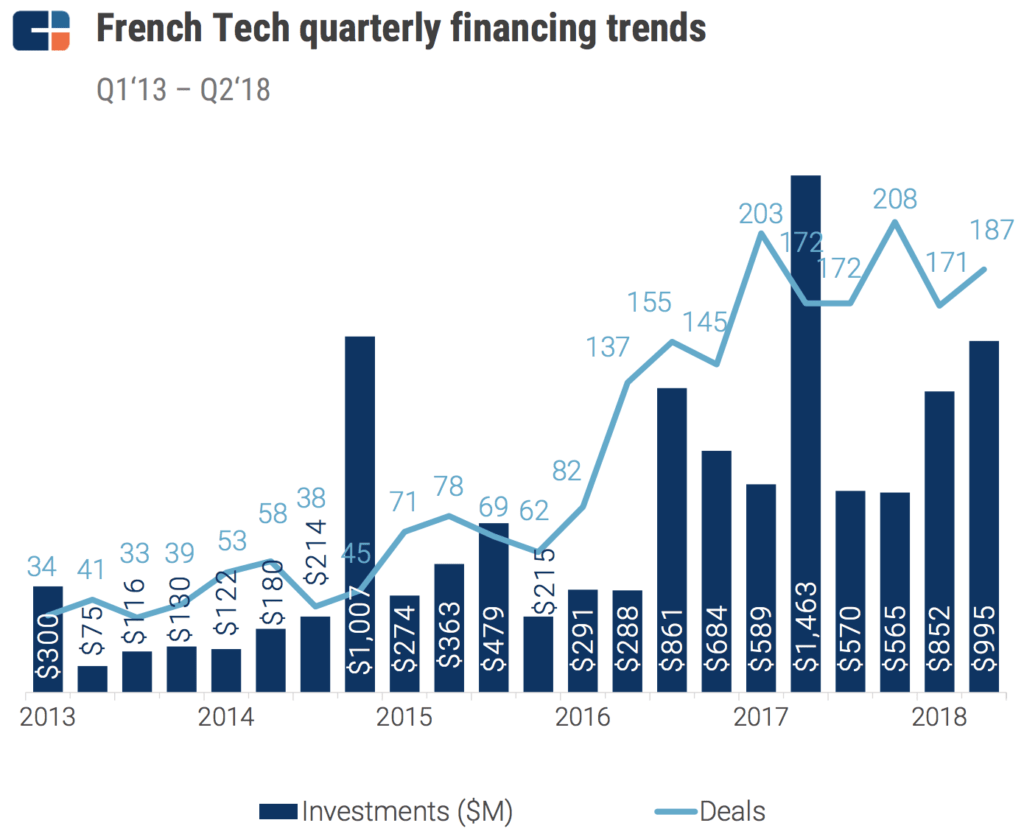 BPIFRANCE MOST ACTIVE INVESTOR FOR Q2'18
Bpifrance was the most active investor in equity deals to unique French Tech companies in Q2'18 (33 deals), a 65% increase in deals from Q1'18. Kima Ventures placed second (13 deals).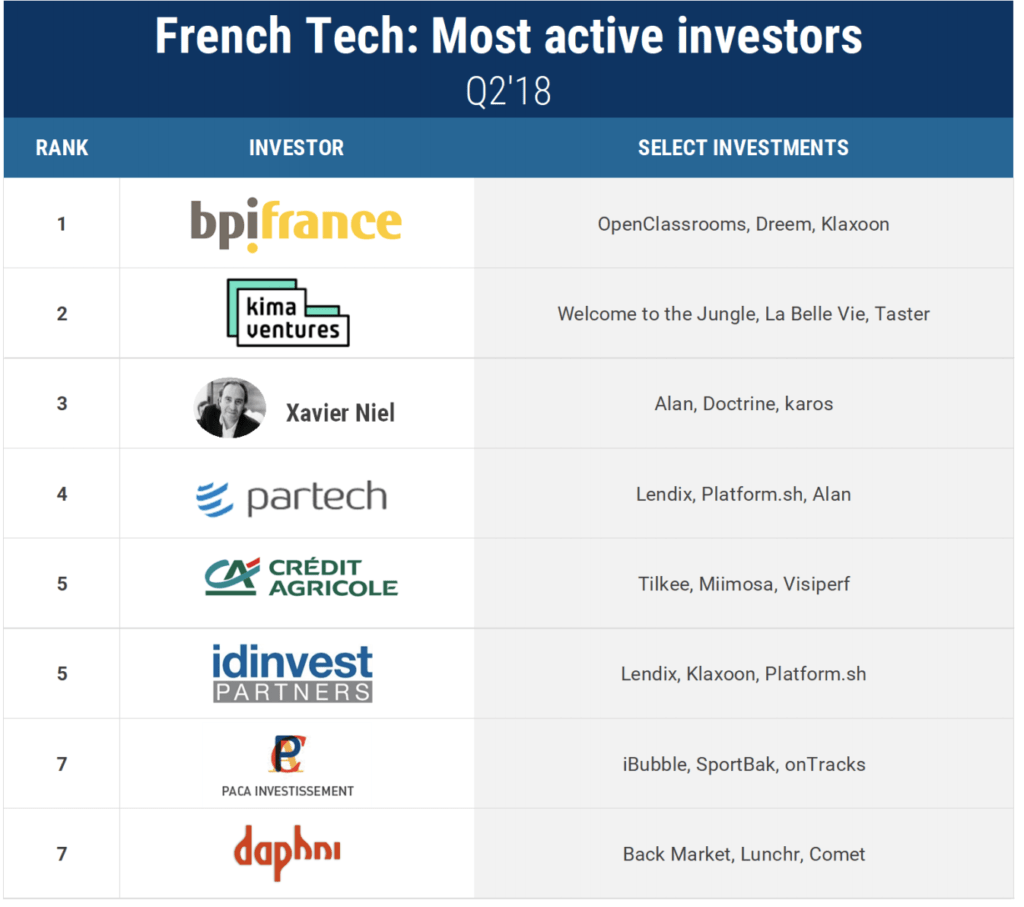 If you aren't already a client, sign up for a free trial to learn more about our platform.