A comprehensive, data-driven look at emerging trends, investments, and active investors in France
REPORT HIGHLIGHTS:
2017 ON TRACK TO OUTPACE 2016 DEALS AND DOLLARS BY A WIDE MARGIN
After witnessing 355 deals in H1'17, full-year 2017 deal activity to tech companies in France is on pace to surpass 2016 totals by more than 40%. 2017 dollar funding is on pace to almost double, largely due to a $456M line of credit to web hosting startup OVH in Q2'17.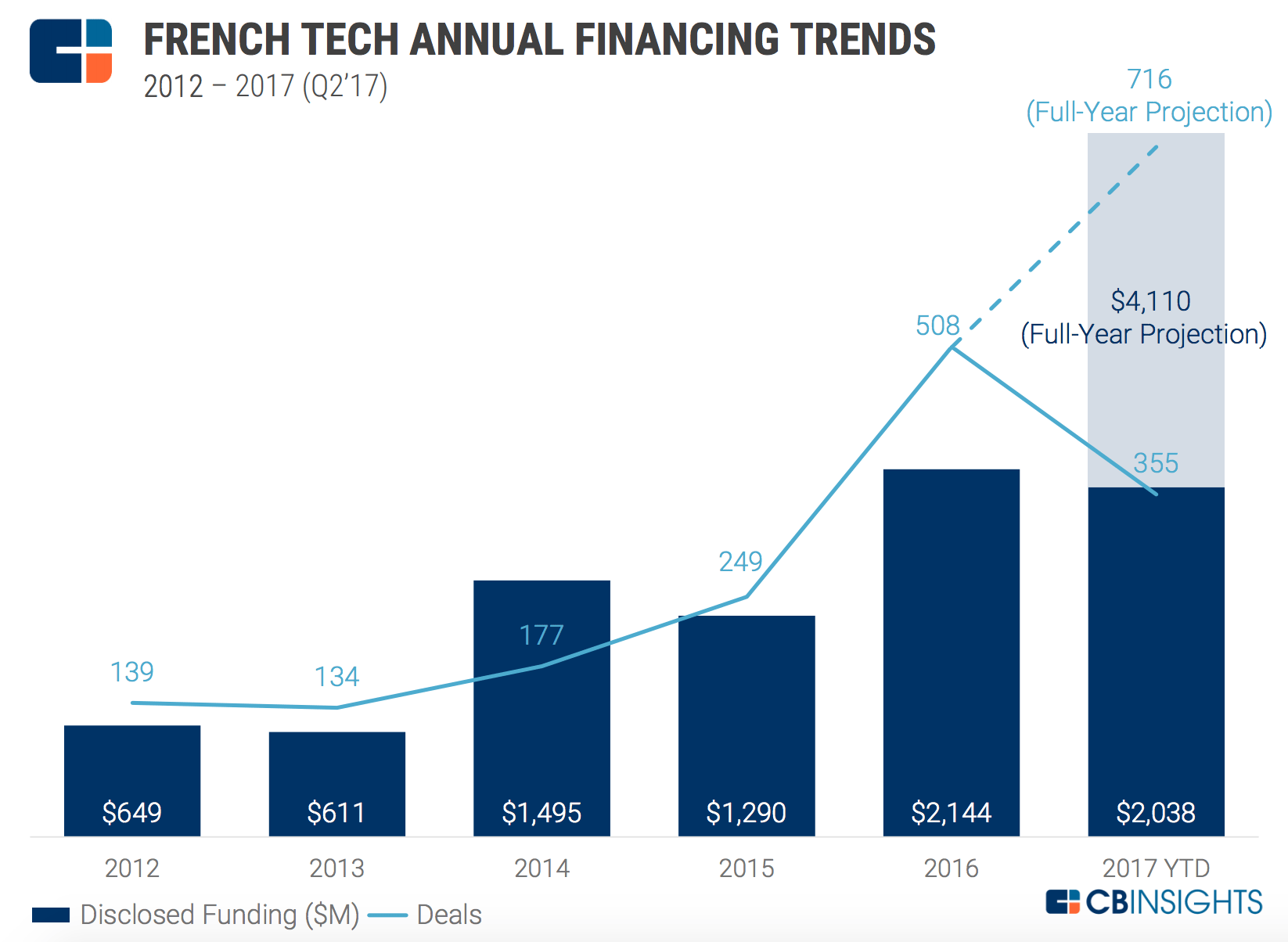 FRANCE PULLS AHEAD OF GERMANY IN Q2'17
After two quarters in third place, France has narrowly pulled ahead of Germany in terms of dollar funding to tech companies in Q2'17. Large deals to Global Switch, Improbable, and FarFetch account for some of the UK's large increase in investment in Q4'16, Q1'17, and Q2'17.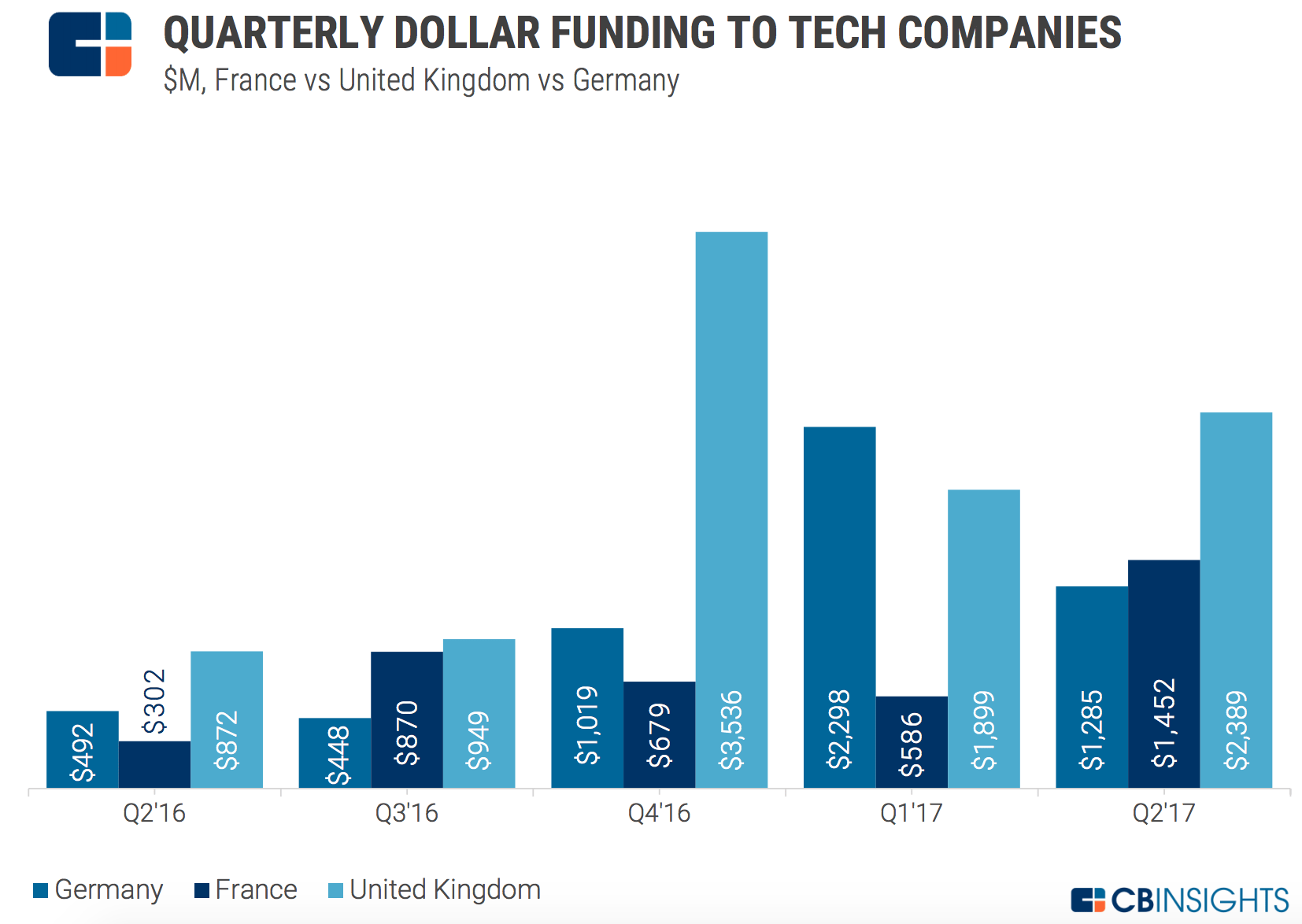 MOBILE DEAL SHARE HALVED, WHILE OTHER SECTORS SEE GROWTH
While deals to mobile & telecommunications companies took a hit in Q2'17 (cutting the sector's share by more than half), other sectors have witnessed deal share growth. In the last quarter, deal share to internet companies increased from 62% to 68%, while deals to electronics companies increased from 3% to 7%.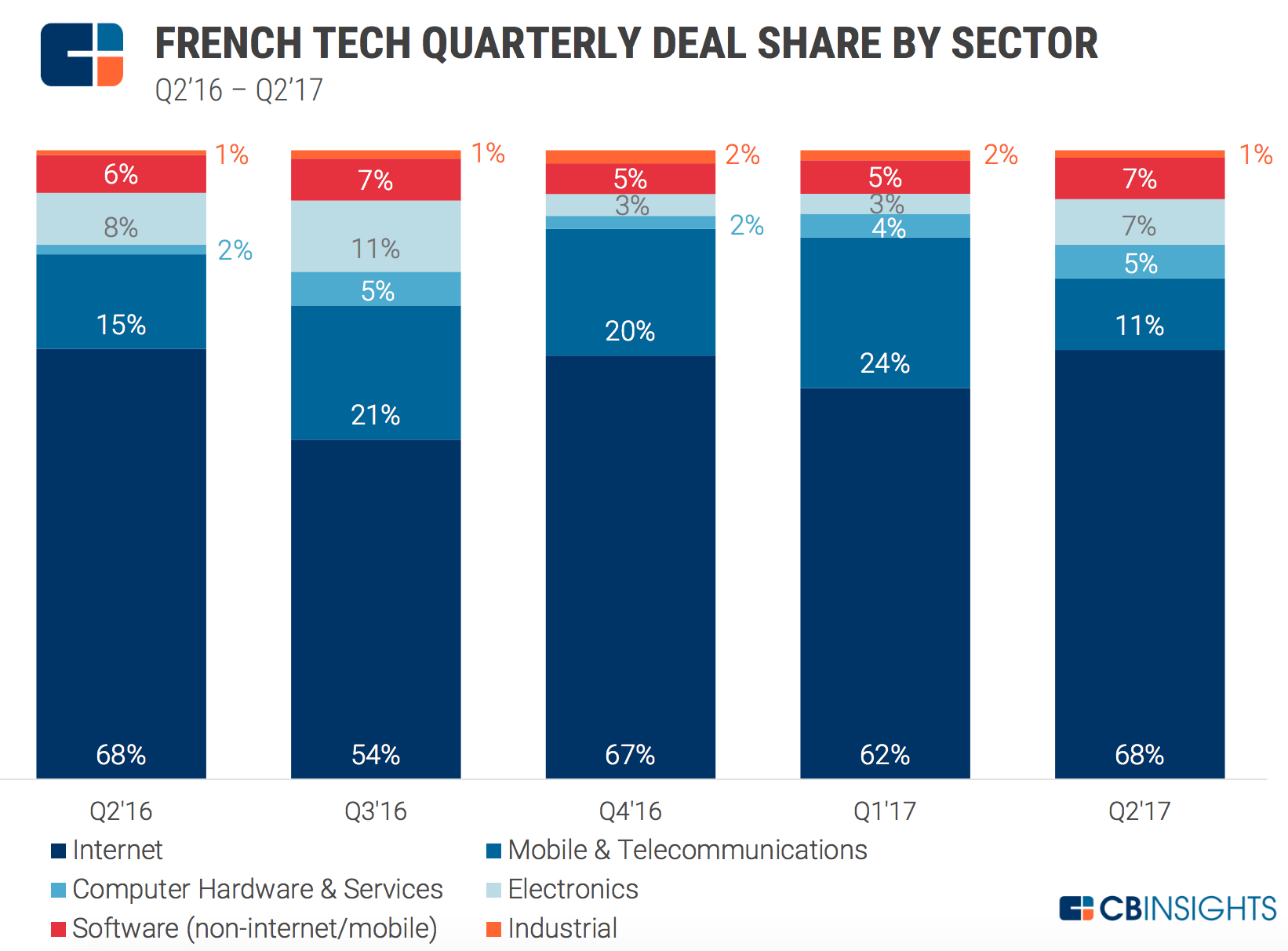 BPIFRANCE LEADS THE WAY AS MOST ACTIVE EQUITY INVESTOR IN FRANCE IN Q2'17
Bpifrance and Idinvest Partners took first place (20 deals) and second place (5), respectively, for most equity deals to unique companies completed in Q2'17. MAIF Avenir, SIDE Capital, Nestadio Capital, Alven Capital, and Kima Ventures tied for the third highest number of unique investments (4).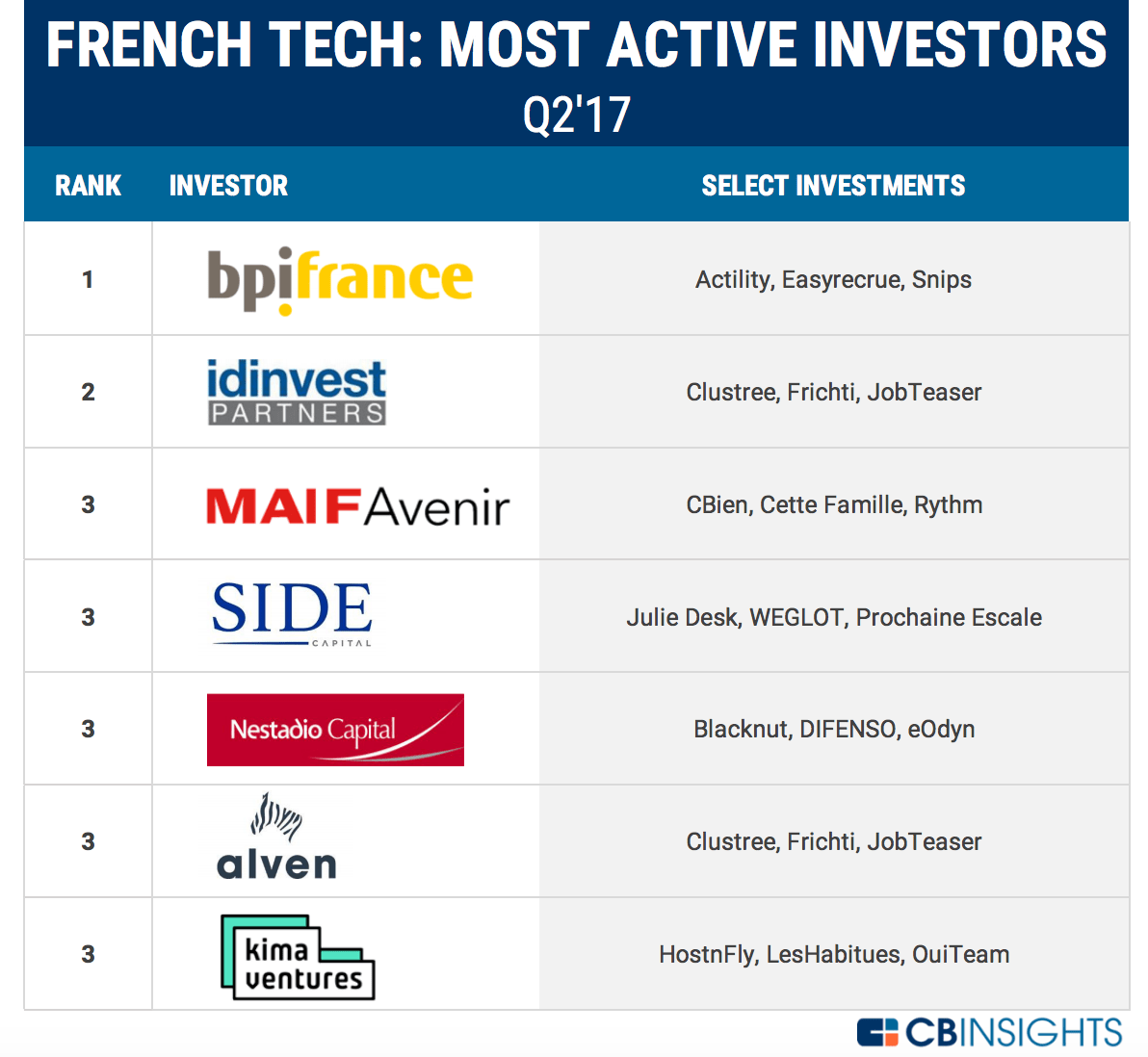 If you aren't already a client, sign up for a free trial to learn more about our platform.