A comprehensive, data-driven look at emerging trends, investments, and active investors in France.
REPORT HIGHLIGHTS:
DOLLAR FUNDING TO FRENCH TECH OFF TO STRONG START IN Q1'18
2018 dollar funding is set to outpace 2017 by 7% based on the run-rate for the first quarter of 2018. Nevertheless, deal activity has slowed in Q1'18; at the current rate, 2018 total deal activity is expected to decline by 10% from 2017.

PARIS, THE CENTER OF THE FRENCH TECH UNIVERSE
Paris remains the most active city for tech investment activity in France, with $458M invested across 82 deals.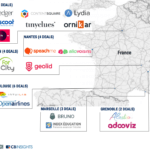 LARGER DEALS HELP BOOST QUARTERLY DOLLAR FUNDING
Quarterly dollar funding increased by more than $200M between Q4'17 and Q1'18. The three largest deals of the quarter helped drive some of this spike, the largest of which was a $75M Series B round of funding to blockchain startup Ledger.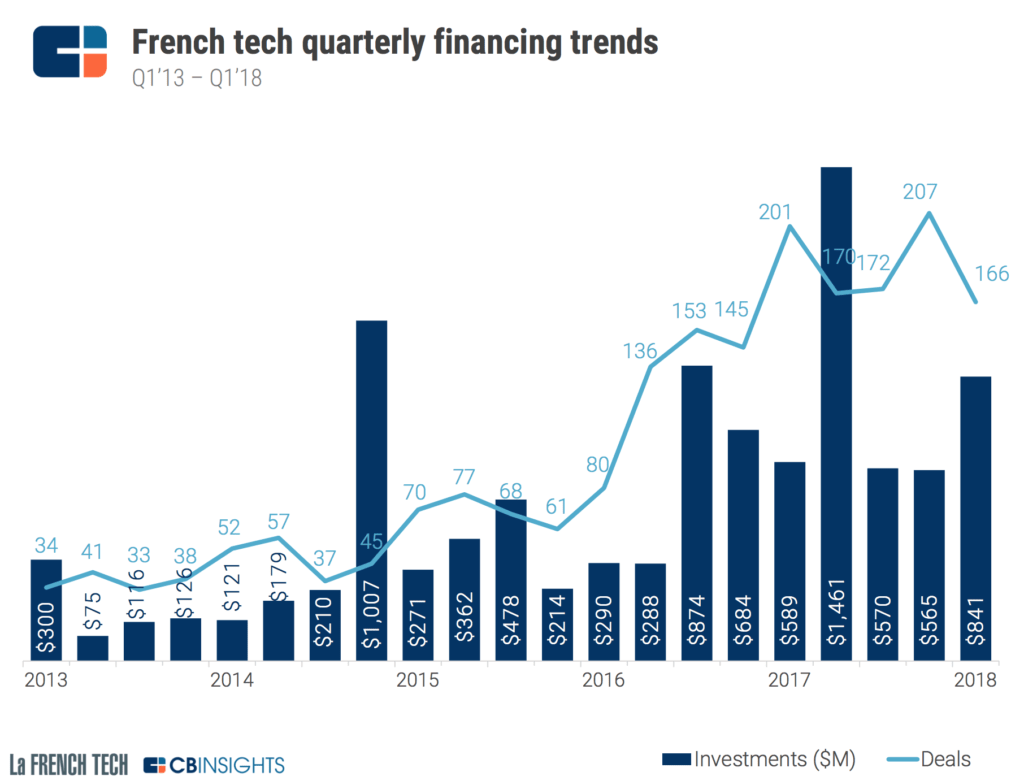 If you aren't already a client, sign up for a free trial to learn more about our platform.