Trends in how Fortune 500 corporations are investing in and acquiring technology companies.
Please note that the full report is available for CB Insights clients only. Non-clients will receive a shortened version of the report.
Report Highlights
Tech investments by non-tech incumbents are on pace for a new annual high. Between 2013 and 2016, private tech investments by non-tech Fortune 500 corporations grew 149%. Goldman Sachs is the most active non-tech investor.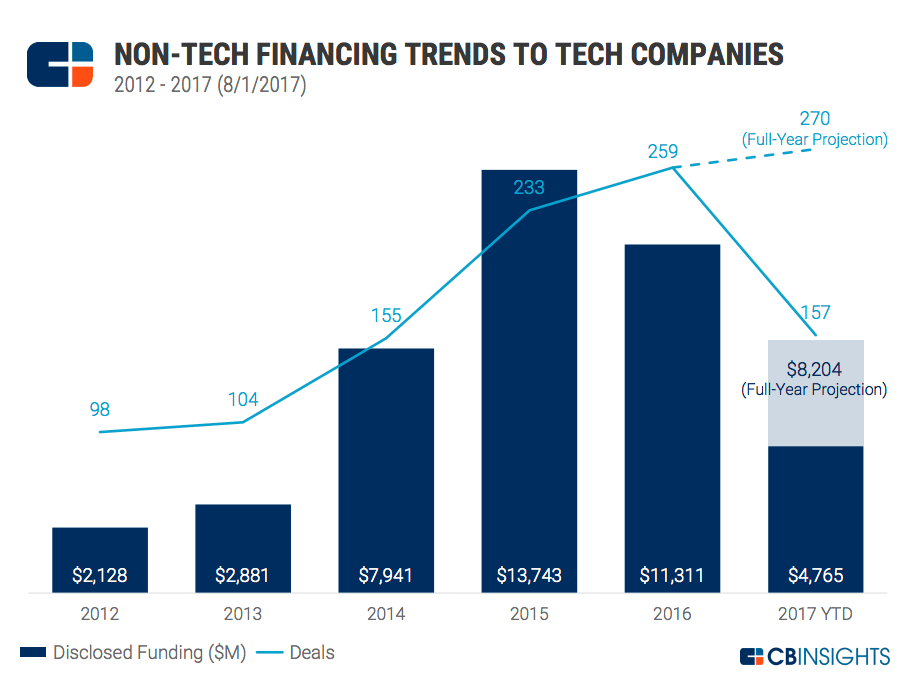 Tech investments by non-tech corporations are on pace to surpass that of tech corporations for the first time. 51% of Fortune 500 investments into private tech companies have come from non-tech corporations in 2017 YTD, up from 29% in 2014.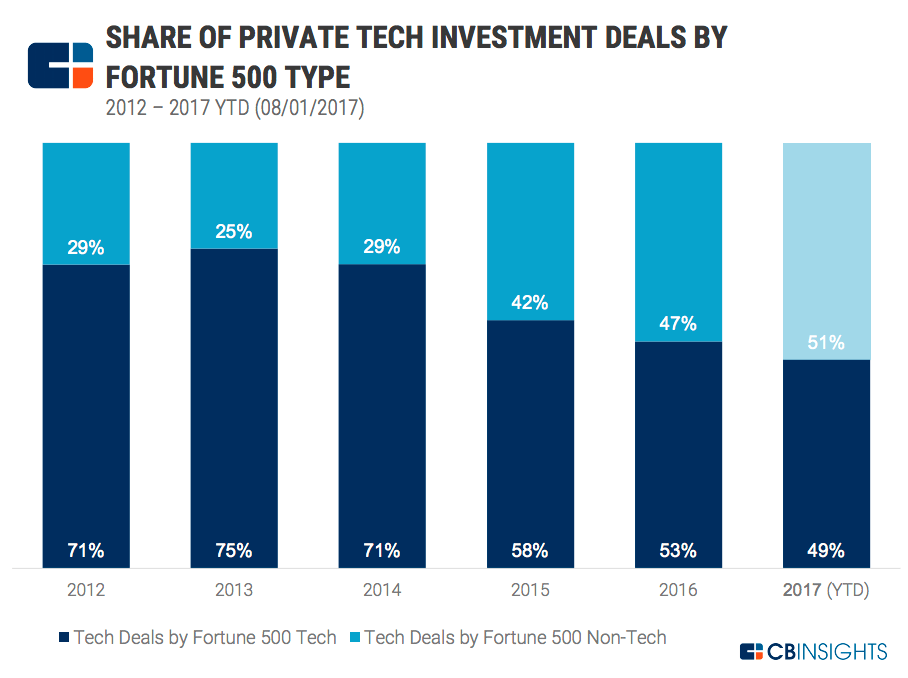 Non-Tech incumbents on pace to top tech incumbents by private tech investments for the first time. Despite having far less representation in the Fortune 500, tech corporations participated in more deals to private tech companies than non-tech corporations in each of the past five years.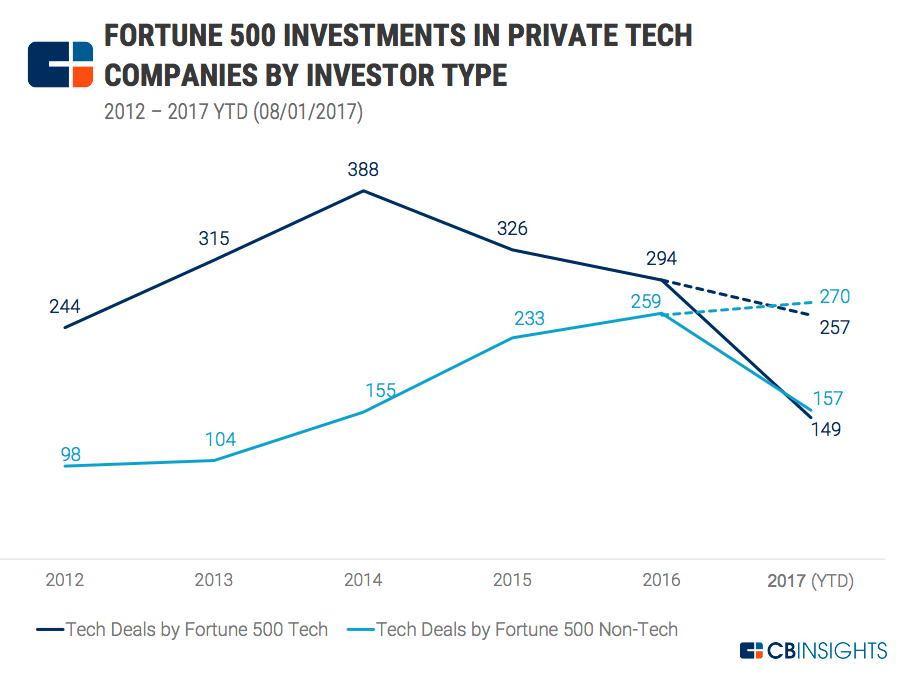 If you aren't already a client, sign up for a free trial to learn more about our platform.