This report analyzes emerging trends across food, beverage, and household essentials categories using the CB Insights NExTT framework.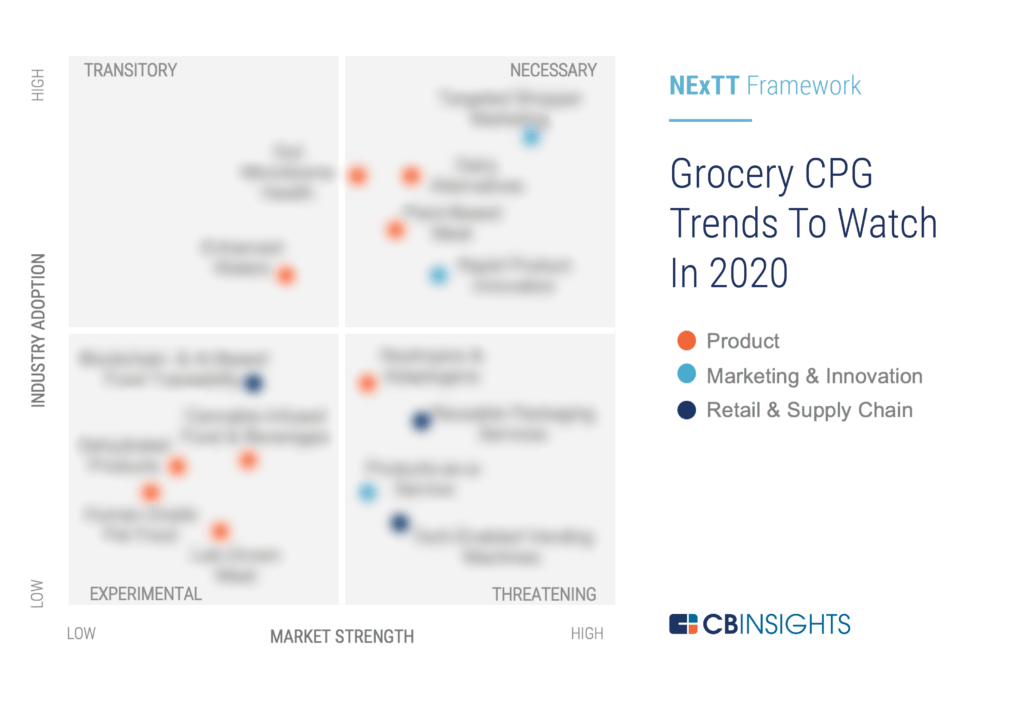 CB Insights analyzed 15 emerging trends in food, beverage, and household essentials categories, ranging from plant-based meat to tech-enabled vending machines.
Using the NExTT framework, we looked at the industry adoption and market strength of these food & beverage trends, categorizing them as necessary, experimental, threatening, or transitory (NExTT). The framework educates businesses about emerging trends.
Report highlights include:
How the meatless (plant-based meat) trend progressed last year and which startups are carrying this trend forward

Examining the rise of cannabis-infused food & beverages and the catalysts & barriers that will determine the future of this market

How increased attention around sustainability is helping fuel new business models oriented around reusable packaging

Why fast-changing consumer demands are forcing companies to revamp their approach to product innovation and how incumbents are responding
Download the report to see how all 15 trends will shape the industry in 2020.
If you aren't already a client, sign up for a free trial to learn more about our platform.