A data-driven look at global financial technology investment trends, top deals, active investors, and corporate activity in Q2 2019.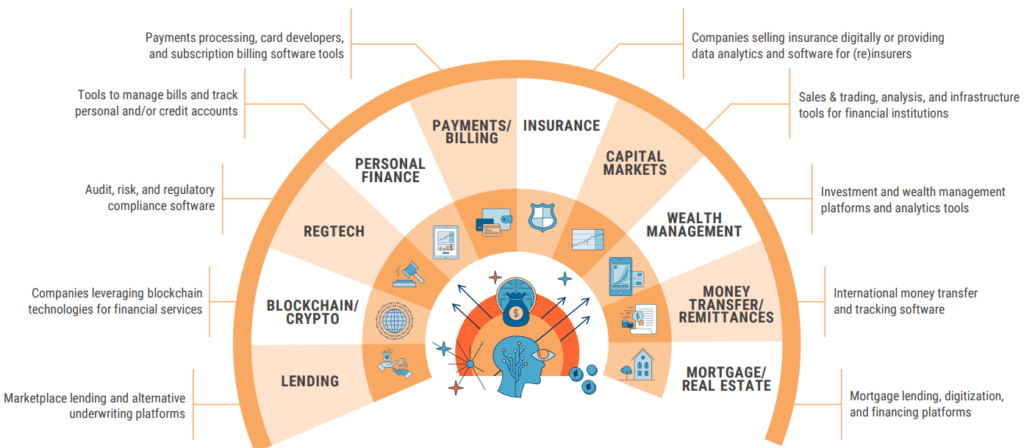 Report Highlights:
Q2'19 fintech funding topped $8.3B, boosted by a record quarter of 25 $100M+ mega-rounds: Funding to VC-backed fintech companies grew 24% QoQ in Q2'19 and neared previously quarterly funding highs.
Despite funding surge, Q2'19 VC-backed deal activity fell to a 10-quarter low: Deals dipped in every continent in Q2'19 as North America, Asia, and Africa see 5-quarter lows.
India topped China in fintech deal activity for the first time ever: India saw 23 deals to VC-backed fintech companies, topping China by 8 deals. Fintech funding in China hit $375M, narrowly beating India, which saw $350M invested.
Latin America becomes one of the fastest-growing regions for fintech funding: LatAm topped both China and India for fintech funding in Q2'19. Q3'19 has already seen a $400M mega-round to Brazil-based digital challenger bank NuBank.
There are 48 VC-backed fintech unicorns worth a combined $187B: Valuations continued to grow in Q2'19 as many companies preferred to raise private financing over going public. There were seven new fintech unicorn births in Q2'19.
If you aren't already a client, sign up for a free trial to learn more about our platform.