A comprehensive, data-driven look at global financial technology investment trends, top deals, active investors, and corporate activity.
REPORT HIGHLIGHTS:
VC-BACKED FINTECH COMPANIES RAISE $5.2B ACROSS 251 DEALS IN Q2'17
Investment dollars to VC-backed fintech companies in 2017 are on pace to rise 19% from 2016, at the current run rate. Global fintech deal activity could surpass 2016's all-time high if the rest of the year sustains H1'17's deal pace.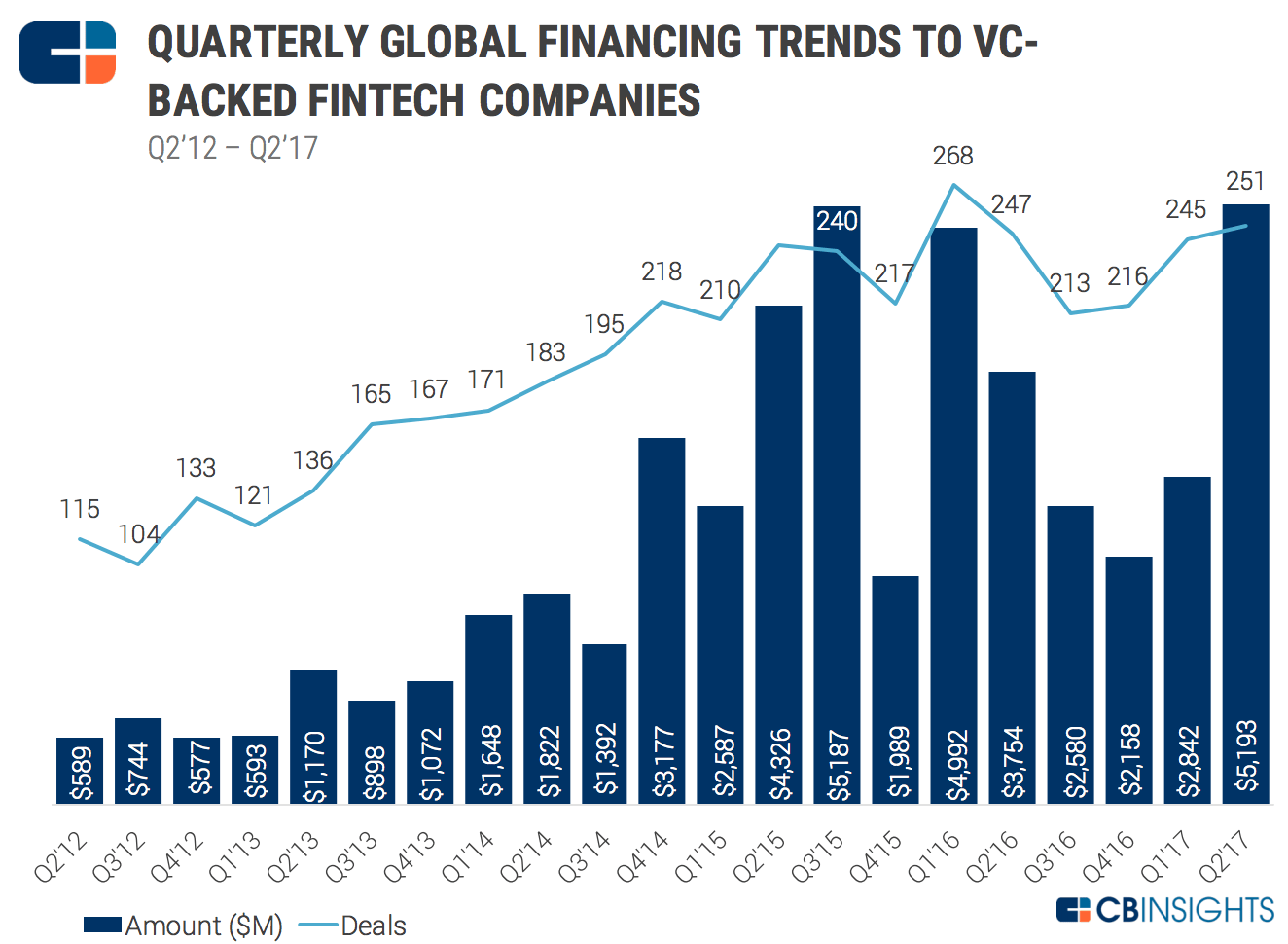 26 FINTECH UNICORNS GLOBALLY VALUED AT $83.8B
Q2'17 saw five new fintech unicorns Clover, Symphony, Robinhood, AvidXchange, and Tuandaiwang. North America leads with 15 fintech unicorns, followed by Asia with 7, and Europe with 4.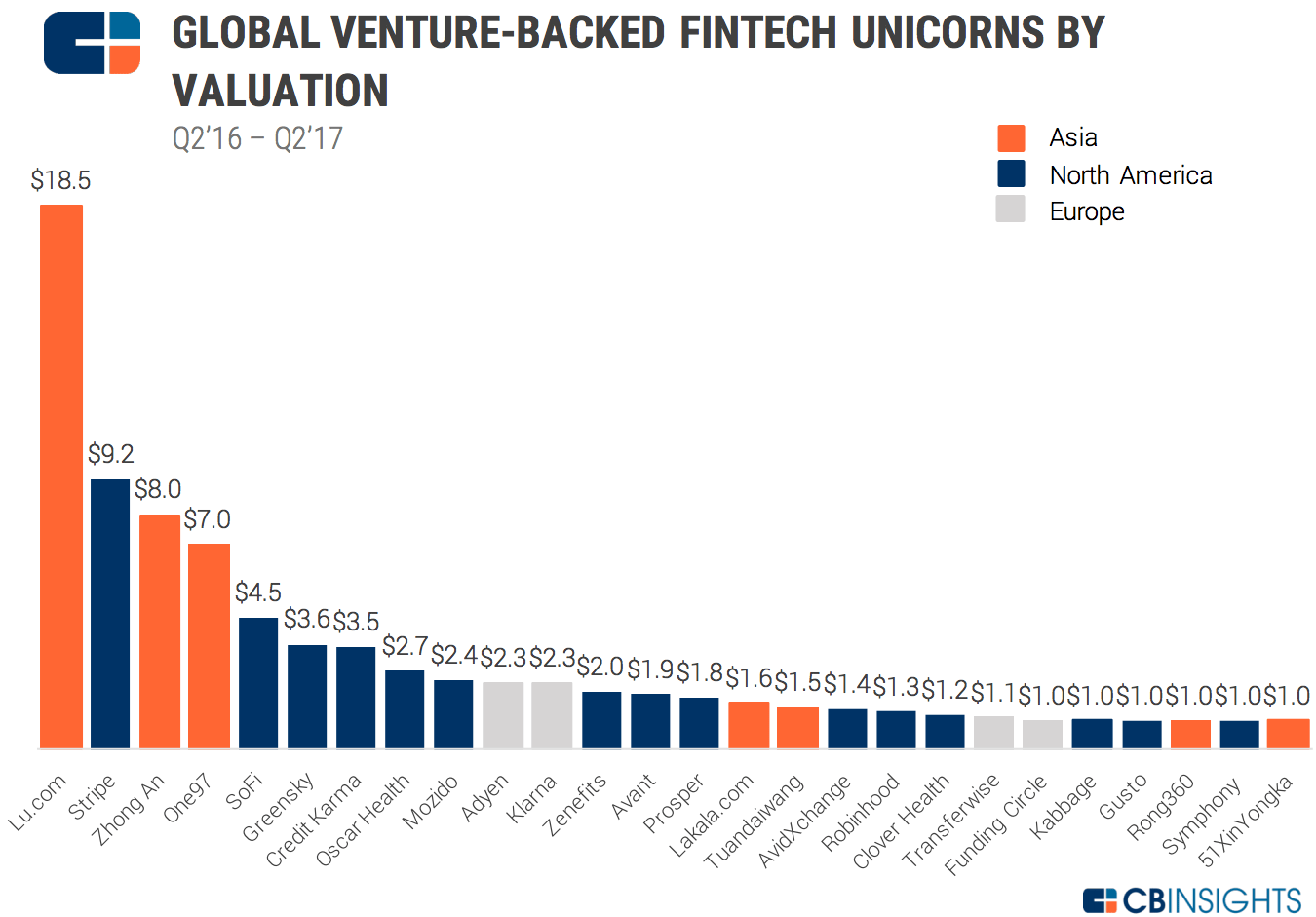 US SEES HUGE QUARTER FOR $50M+ INVESTMENTS
In Q2'17, US VC-backed fintech companies raised twelve rounds of financing worth $50M+. Six of these companies, AvidXchange, Bright Health, Addepar, Clover, Robinhood, and R3 raised $100M+ each.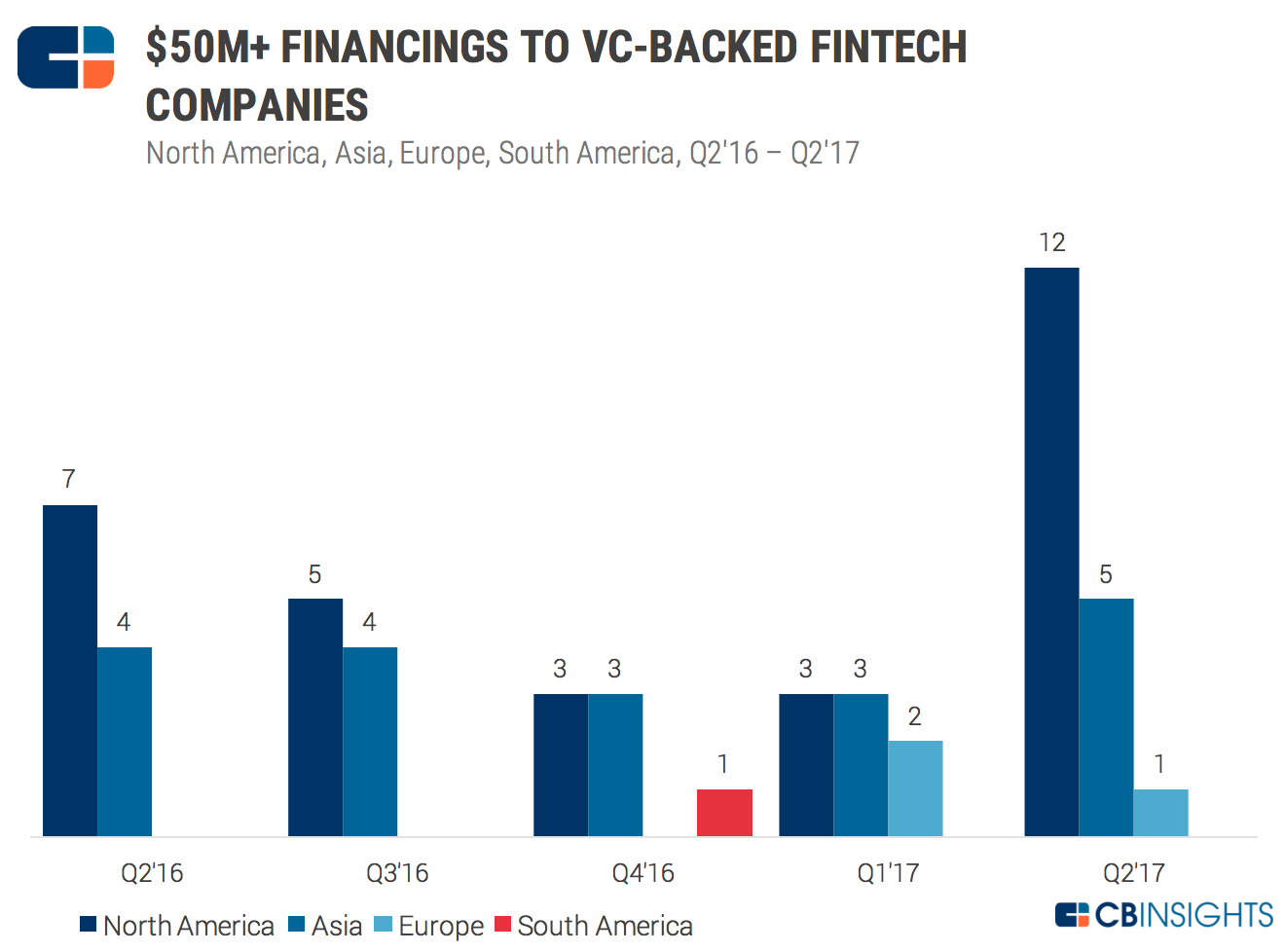 If you aren't already a client, sign up for a free trial to learn more about our platform.