A comprehensive, data-driven look at global financial technology investment trends, top deals, active investors, and corporate activity.
REPORT HIGHLIGHTS:
VC-BACKED FINTECH COMPANIES RAISE $2.7B ACROSS 226 DEALS IN Q1'17
Investment dollars to VC-backed fintech companies in 2017 is on pace to drop 18% from 2016, at the current run rate.Global fintech deal activity could surpass 2016's all-time high if the rest of the year sustains Q1'17's deal pace.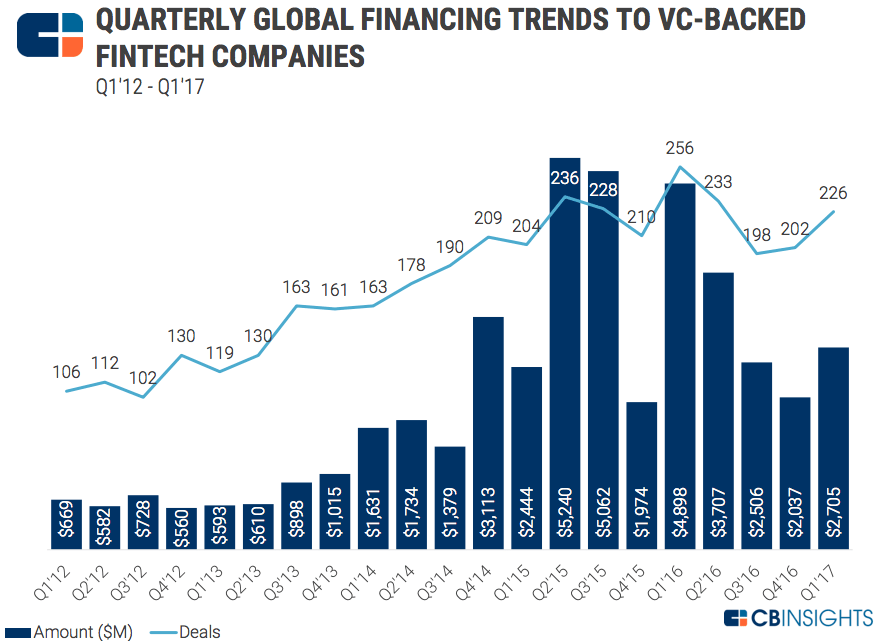 22 FINTECH UNICORNS GLOBALLY VALUED AT $77B
Q1'17 saw the second most highly valued fintech unicorn in the US, SoFi, raise $500M at a $4.5B valuation. China Rapid Finance, valued at $1B, filed for IPO on the last day of Q1'17.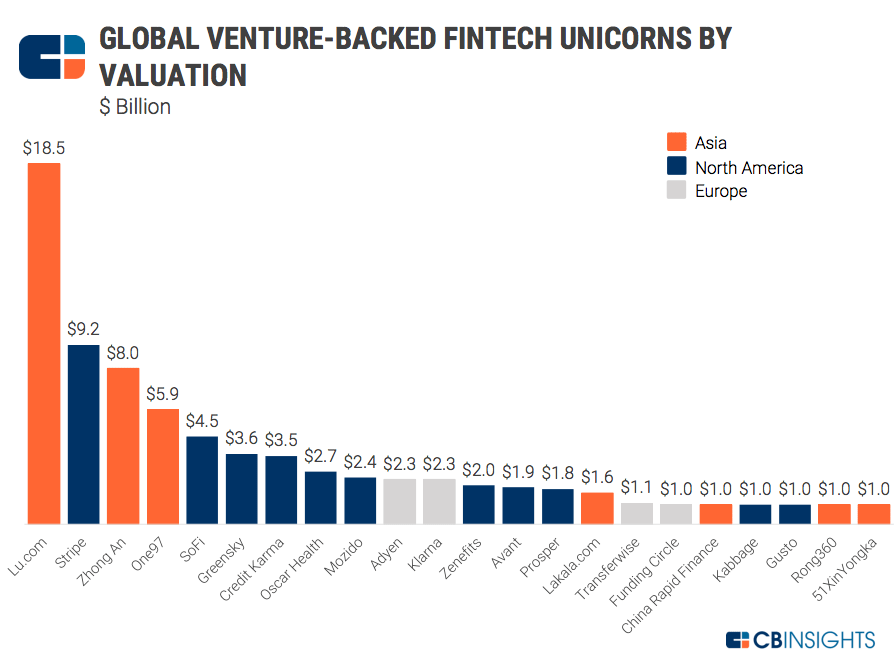 EUROPE FINTECH INVESTMENT SPIKES IN Q1'17
Europe saw a burst of fintech investment in the first three months of 2017, putting total funding dollars on pace to surpass $2.6B at the current run rate. Europe fintech deal activity is on pace to top 2016's total by 57% if the current pace persists.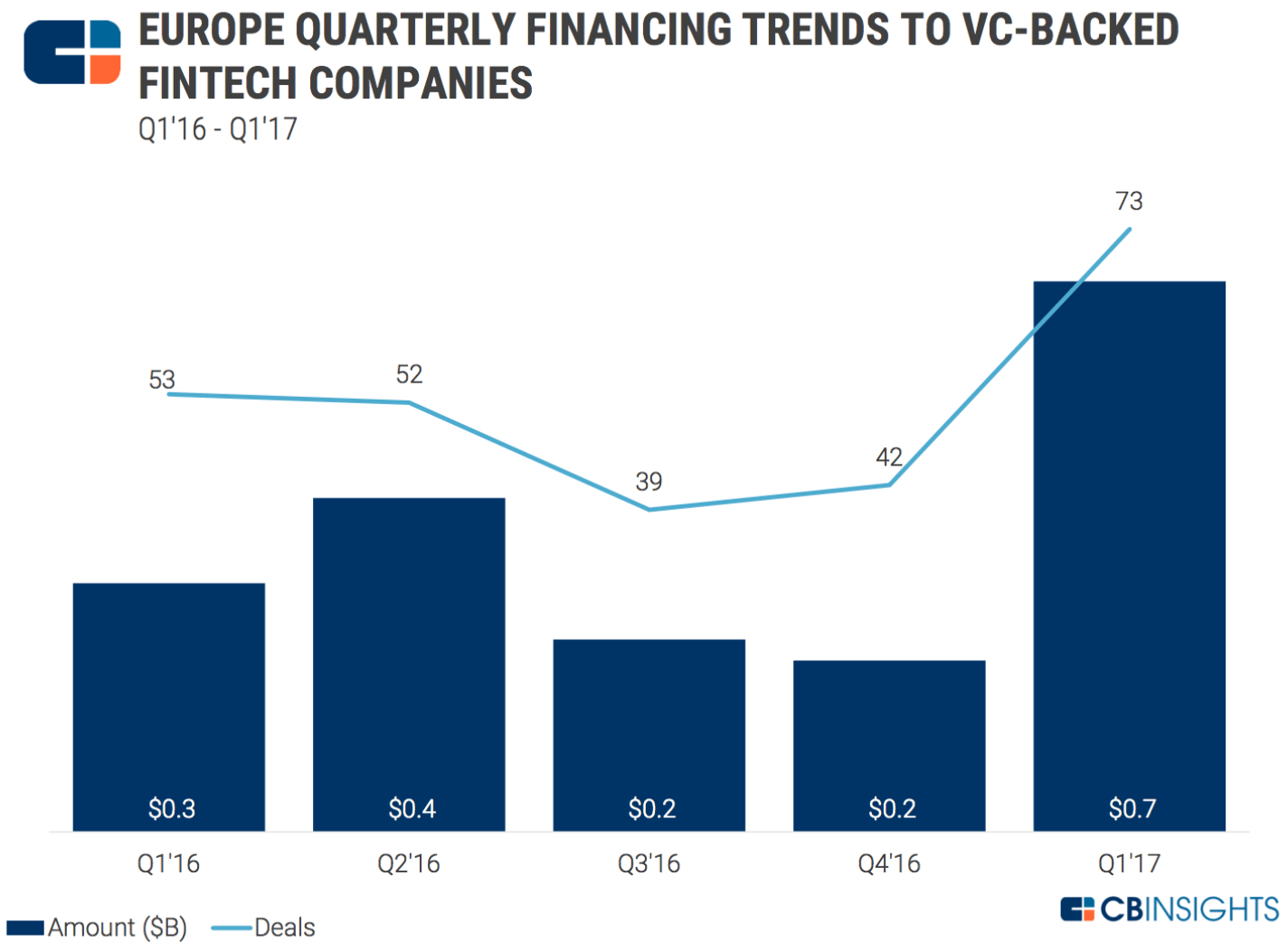 US FINTECH IS ON PACE TO SEE DEALS, DOLLARS DROP IN 2017
If the pace of investment in Q1'17 continues, funding to VC-backed fintech funding would drop 20% from 2016's dollar total. US fintech deal activity is on pace to fall below 2013 levels at the current run rate.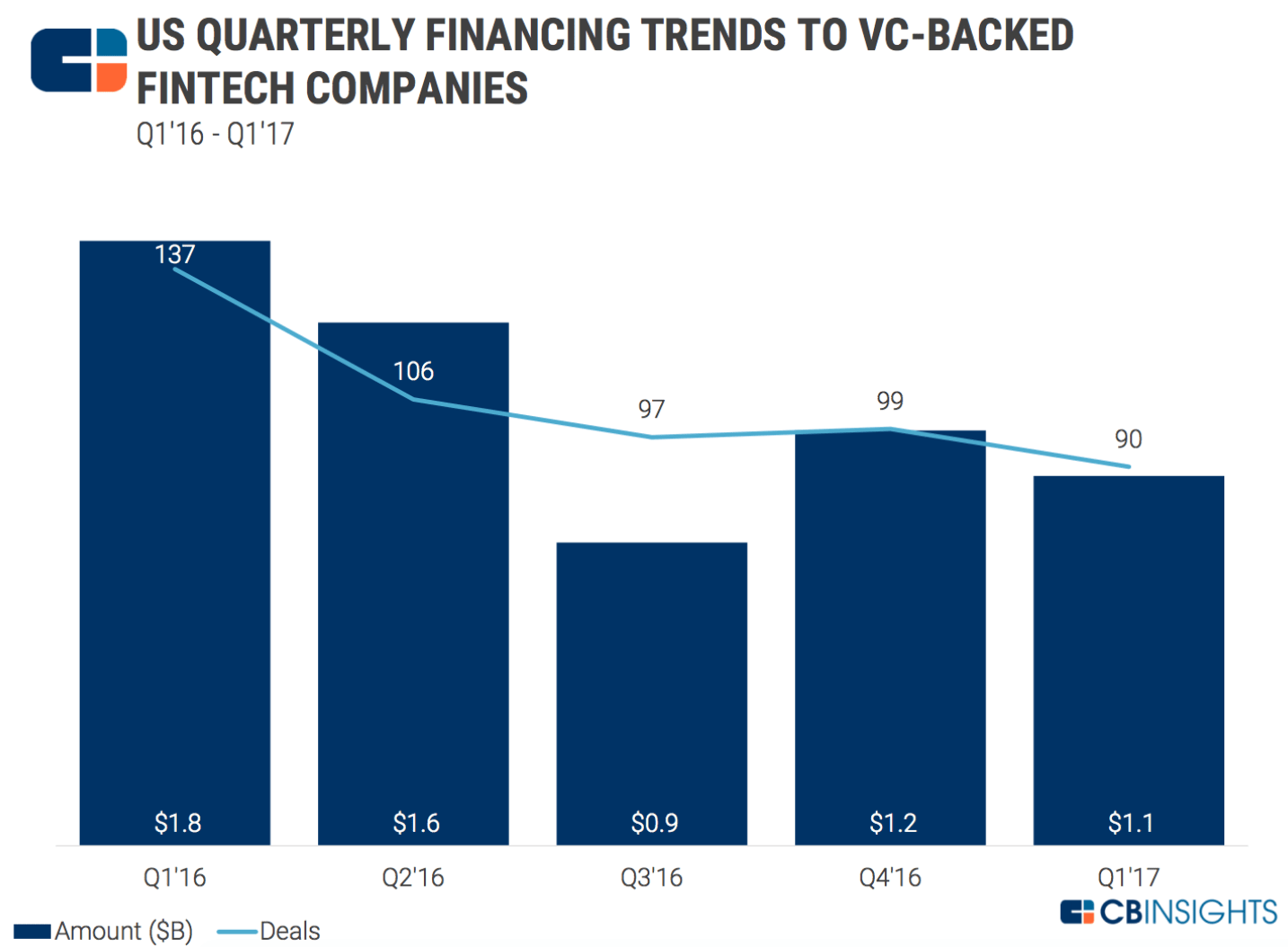 If you aren't already a client, sign up for a free trial to learn more about our platform.