It was a record year for global & US fintech funding, mega-rounds, unicorns, M&A exits, and more.
Global fintech deals and dollars reached record highs in 2021. Funding more than doubled year-over-year as private market deal activity soared across sectors and geographies.
In our State Of Fintech 2021 Report, we dive into global investment trends to spotlight takeaways including:
Fintech accounted for $1 in every $5 of global venture funding
The metrics behind $100M+ mega-rounds, how mega-rounds compare against total global fintech funding, and which region had the highest number of mega-rounds
The record unicorn count, unicorn birth trends, and the highest-valued unicorns to close out the year
Which sector, from payments to digital lending to banking, saw the highest funding growth
Which region saw the most fintech funding growth in 2021, and which accounted for almost 50% of total 2021 funding
How 2021's M&A, IPO, & SPAC exits & exit valuations compare to previous years
The deal stages experiencing the most dramatic YoY median deal size expansion
And much more
Below, check out a few highlights from our 183-page, data-driven State Of Fintech 2021 Report. For deeper insights, all the record figures, and a ton of private market data, download the full report.
Get the Excel file with all the underlying data found in this report
2021 Fintech funding blows past 2020 totals by more than 2x
See who's leading the explosion in global fintech funding, from the startups seeing the biggest deals to the regions with the largest funding booms.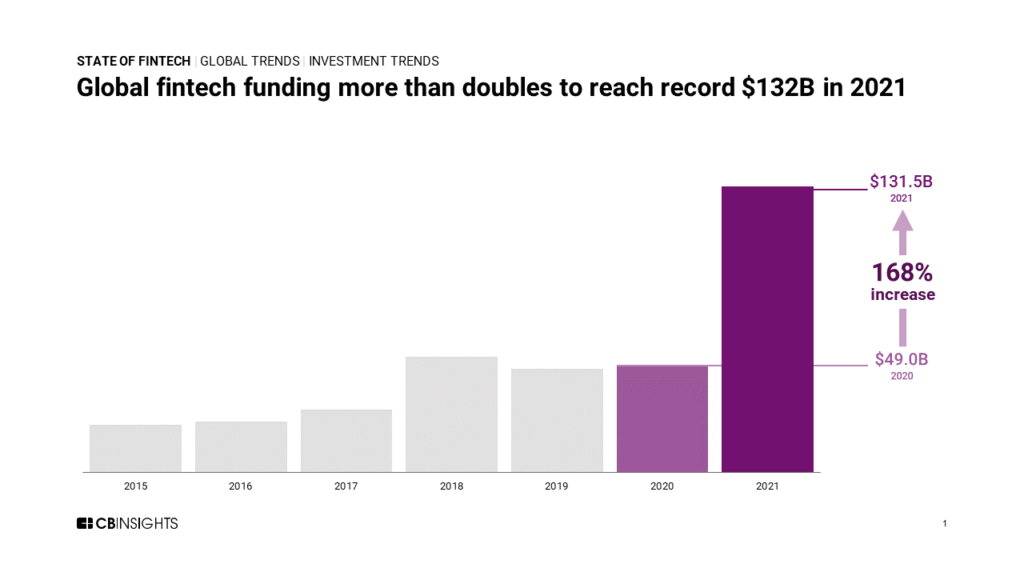 Global fintech $100M+ Mega-rounds triple yoy, SHattering 2020's TOTAL
See which companies are driving the biggest funding rounds in 2021 and Q4'21 across deal stages, geography, and sectors.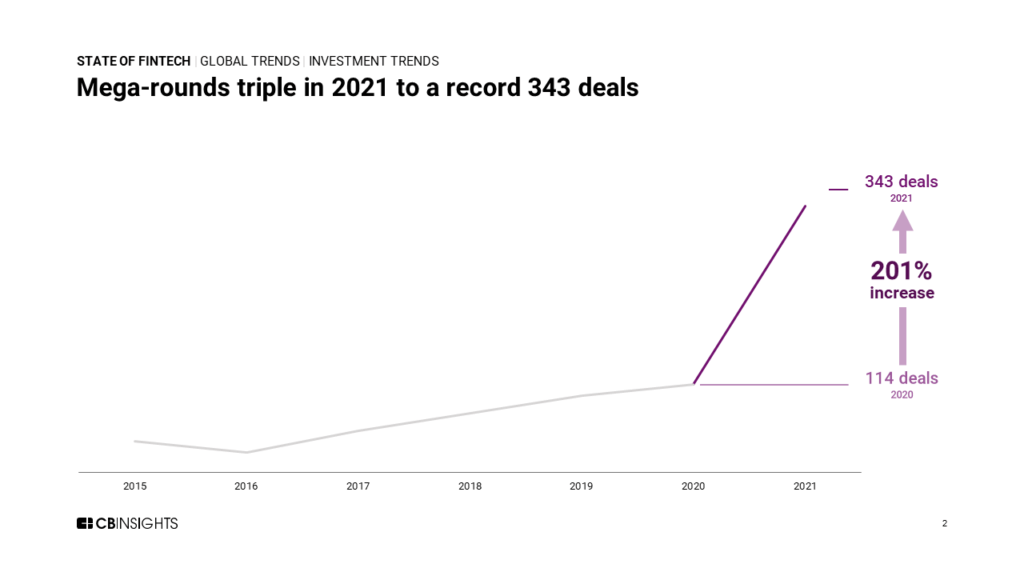 If you aren't already a client, sign up for a free trial to learn more about our platform.