Insurtech companies attract $1 in every $10 of fintech venture funding. From unicorn births to exits, we break down the sector's record year here.
Insurtech funding, deals, unicorn births, and exits all hit record highs in 2021.
In this report, we highlight sector-specific investment takeaways including:
Record funding levels, with the average deal size growing by 57% YoY
The regions seeing the most insurtech funding
Unicorn births that grew the total to a new record
The sector's top deals in Q4'21
For all the insights and record figures, download the report in the left sidebar.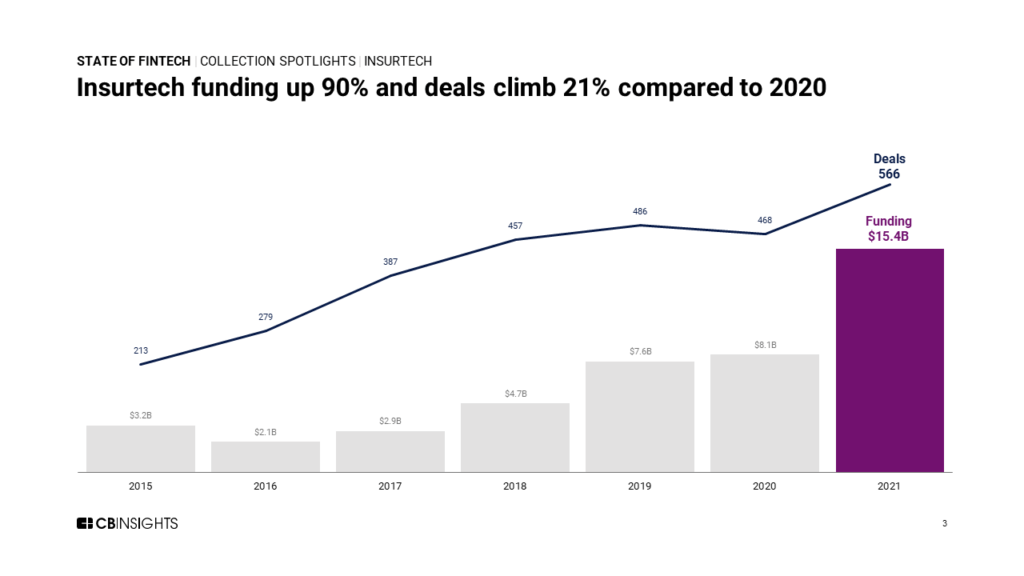 For more on fintech funding activity globally, download the full 184-page report.