A comprehensive, data-driven look at global financial technology investment trends, top deals, active investors, and corporate activity.
REPORT HIGHLIGHTS:
VC-BACKED FINTECH COMPANIES RAISE $12.7B ACROSS 836 DEALS IN 2016
Global investment to venture-backed fintech companies retreated from 2015's high. On a year-over-year basis, funding to VC-backed fintech companies fell 13%. Deals dropped 1%.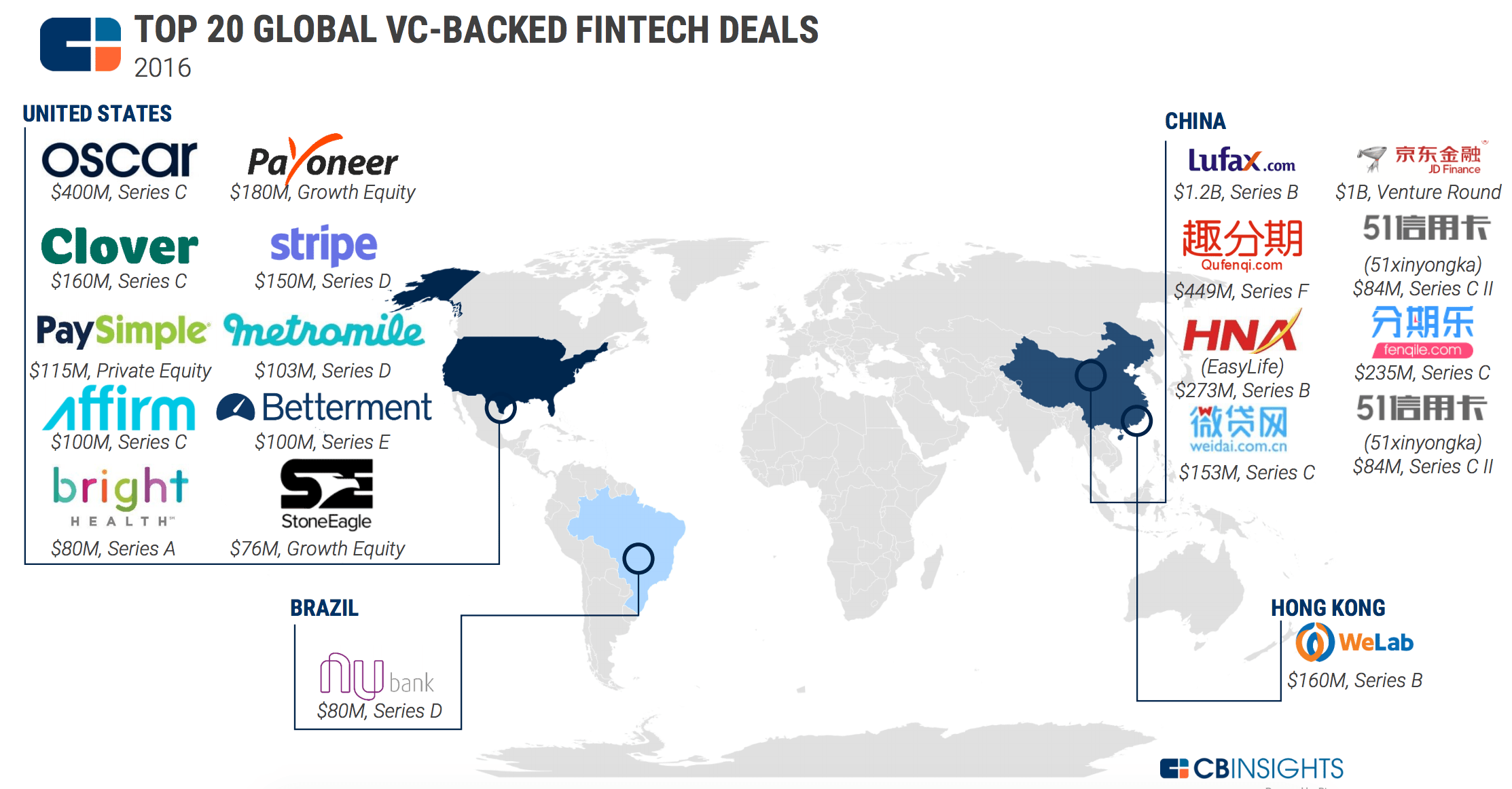 22 FINTECH UNICORNS GLOBALLY VALUED AT $74B
Europe Fintech Deal Activity Reaches Five-Year High North America counts 11 of the 22 billion-dollar fintech companies, Europe counts four, while Asia counts seven not including the financial affiliates of China internet juggernauts JD.com and Alibaba.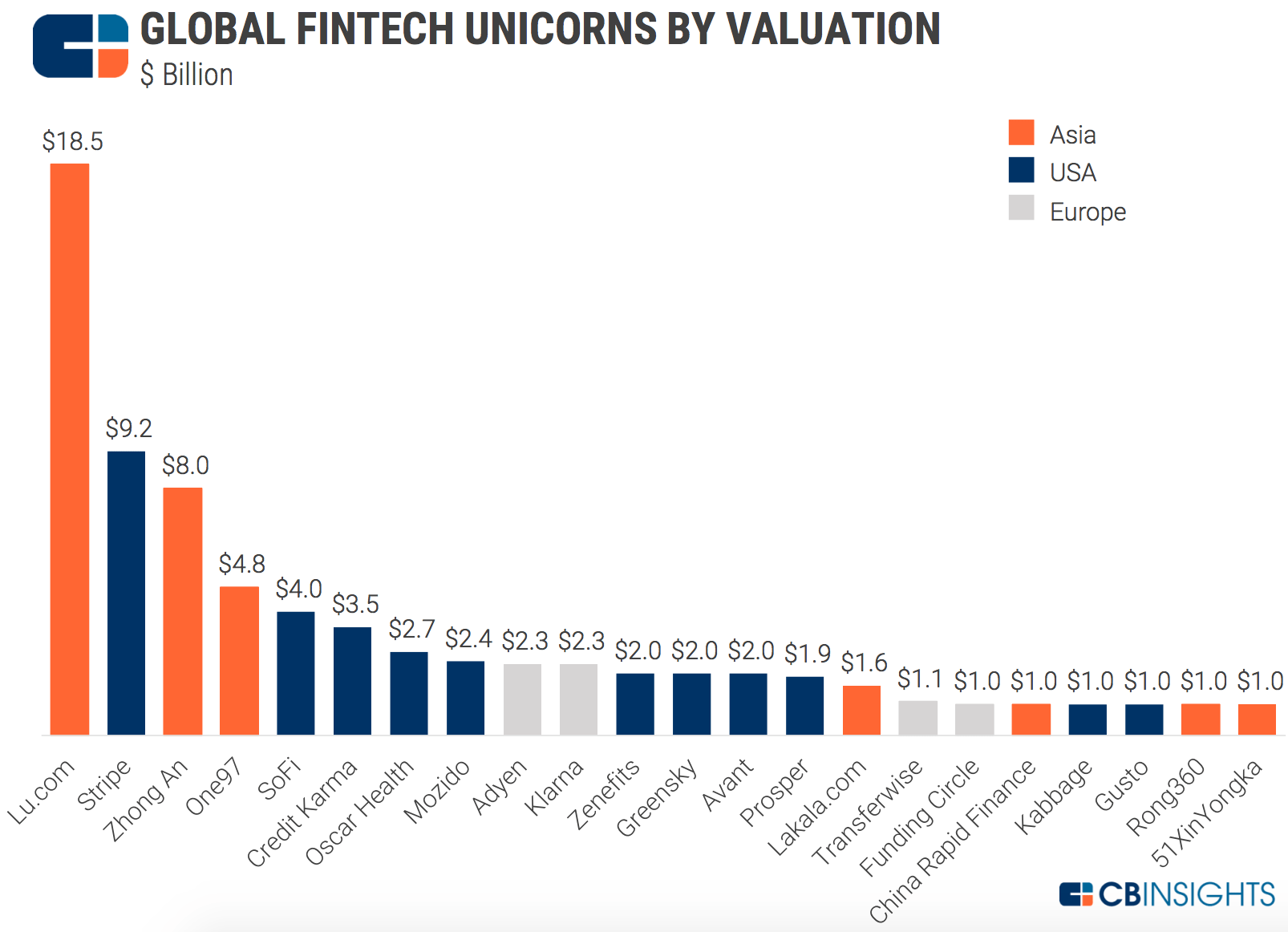 500 STARTUPS, NEA, GENERAL CATALYST MOST ACTIVE INVESTORS IN FINTECH IN 2016
500 Startups, New Enterprise Associates, and General Catalyst were the most active VCs in global fintech companies in 2016. The list also included several fin tech-focused venture firms including Ribbit Capital, QED Investors, and Nyca Partners.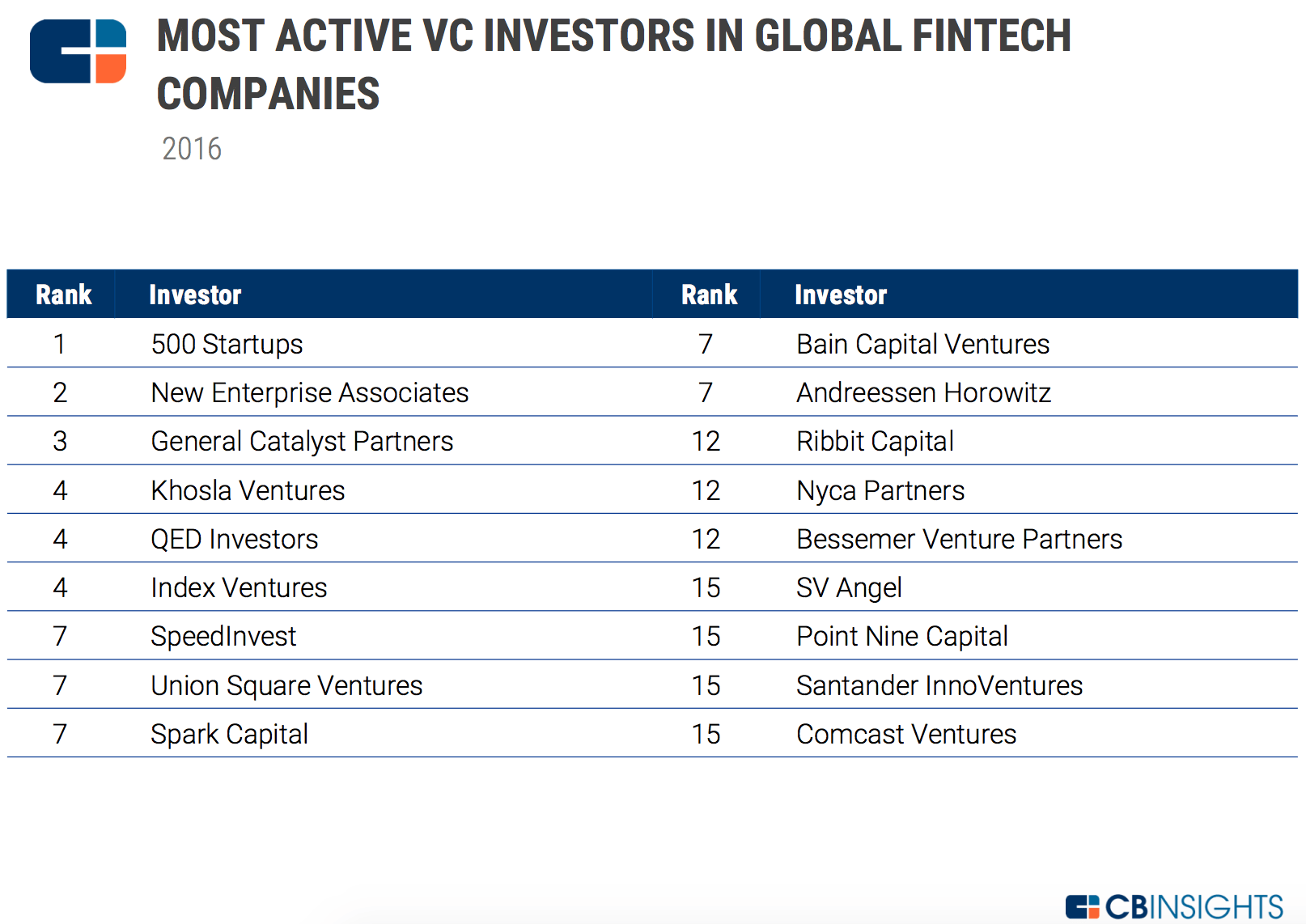 EUROPE FINTECH DEAL ACTIVITY REACHES FIVE-YEAR HIGH
In 2016, European VC-Baked Fintech companies raised $1.2B across 179 deals. While funding fell 25% on a year-over-year basis, European fintech deals rose 11% in 2016 and 124% compared to 2011's total.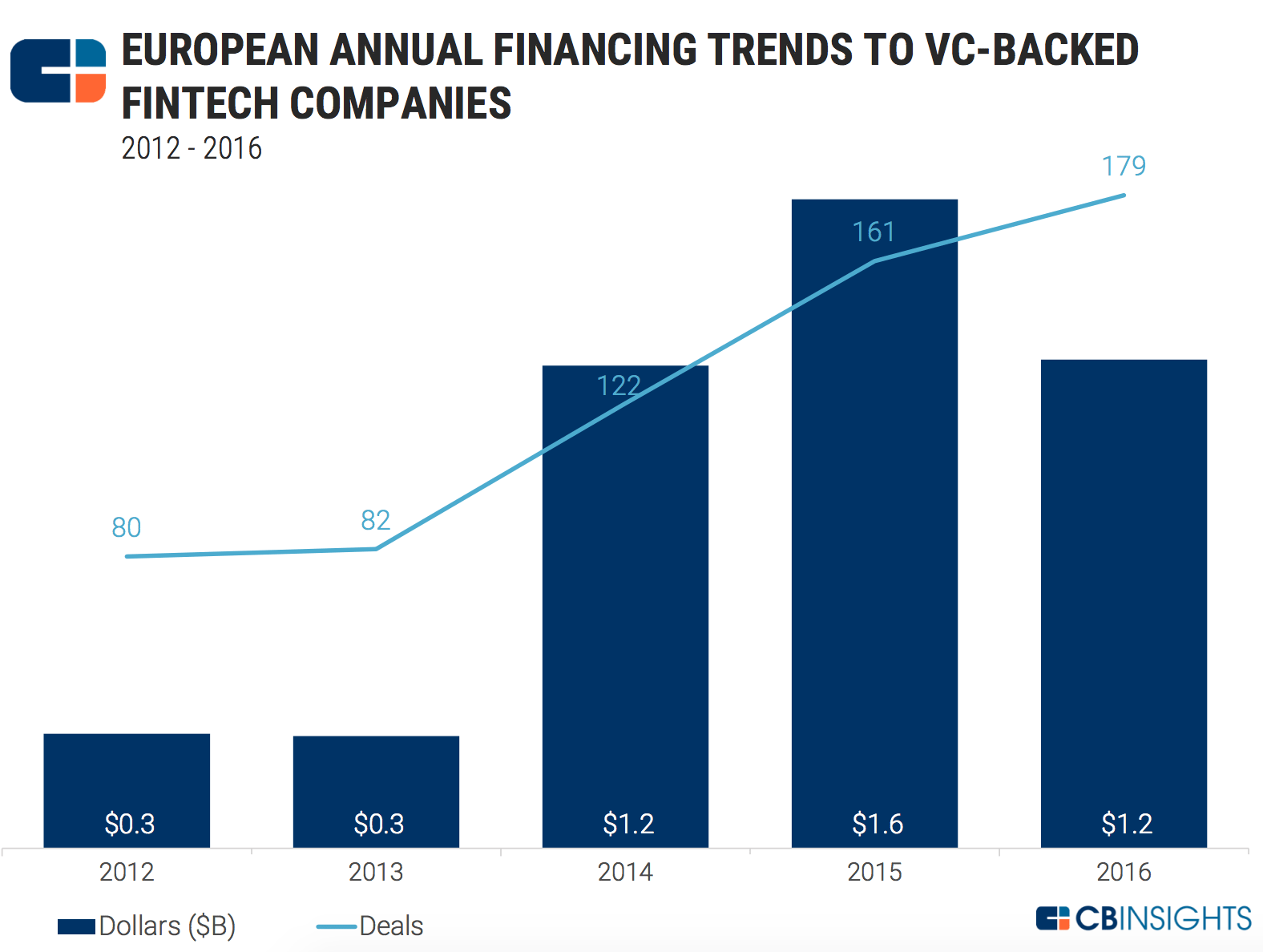 If you aren't already a client, sign up for a free trial to learn more about our platform.