This new era of computing will impact devices, applications, infrastructure, and more. We dig into Facebook, Amazon, Microsoft, Google, and Apple's moves across the edge computing value chain to analyze their strategies in the space.
Leading tech giants — Facebook, Amazon, Microsoft, Google, and Apple (FAMGA) — have taken an interest in the emerging area of edge computing. This new computing model, where data processing occurs closer to where it is generated, will create opportunities and challenges for these companies' existing cloud and device product lines, as well as their investments in emerging areas like AR/VR and self-driving cars. 
Edge computing is quickly developing, driven by technical trends such as the emerging 5G wireless standard, the proliferation of devices (like sensors, wearables, and phones), and an explosion of data. With edge computing's market opportunity valued at $500B, Big Tech is actively positioning for the changes the new model will bring.
In the Big Tech In Edge Computing report, we examine the core competencies these market leaders are leveraging in edge computing, their investments and activities in this area, and where they could go next.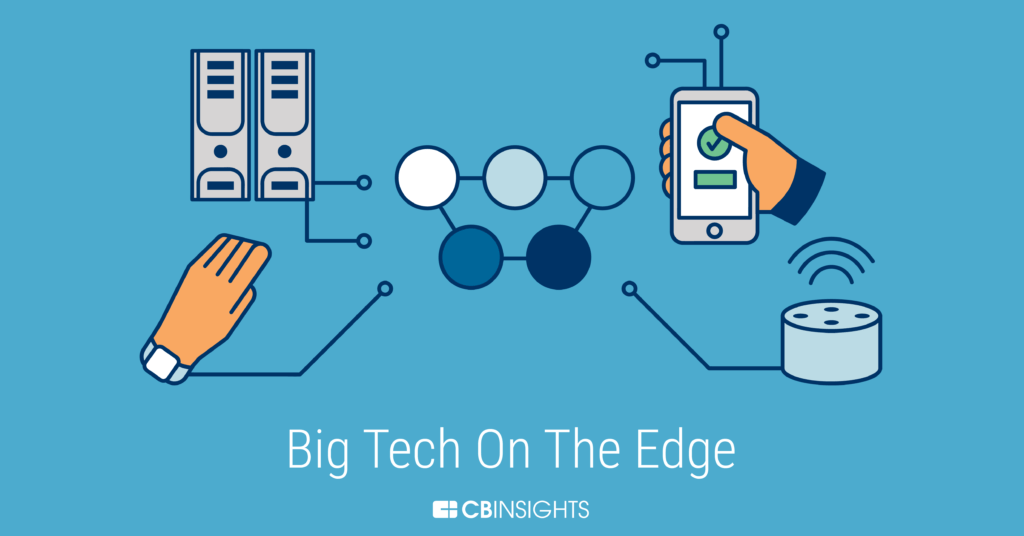 If you aren't already a client, sign up for a free trial to learn more about our platform.