An analysis of emerging enterprise IT trends using the CB Insights NExTT framework.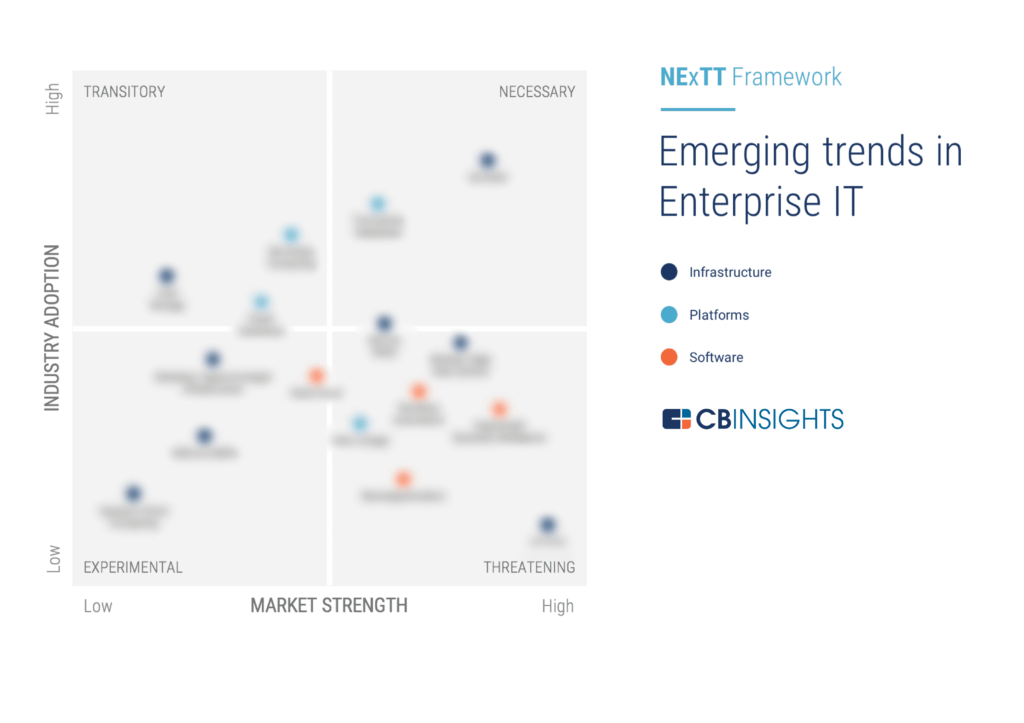 What's next for enterprise IT?
CB Insights examined 16 of the biggest enterprise IT trends, covering everything from nanosegmentation to cold storage.
Using the NExTT framework, we looked at the industry adoption and market strength of these trends, categorizing them as necessary, experimental, threatening, or transitory (NExTT). The framework educates businesses about emerging trends and guides their decisions in accordance with their comfort with risk.
Trends highlighted in the report include:
The distribution and reach of cloud computing will play an important role in bringing quantum computing to the masses.

HTTP/3 will help to improve speed and security for today's rapidly growing data streams.

Businesses will soon be able to leverage machine learning solutions to autonomously synthesize relevant data, package it, and present it.

Serverless computing allows developers to run small pieces of code to complete specific and repetitive requests.
Download the entire enterprise IT trends report to see all 16 trends shaping the industry.
If you aren't already a client, sign up for a free trial to learn more about our platform.