We break down no-code AI, stream processing, data governance, and other top AI trends for businesses to consider.
Artificial intelligence is here to stay. 
AI companies raised a record $33B in equity funding in 2020. As commercial applications of AI scale rapidly, enterprises want to become "AI-first" by upgrading their existing data management and IT infrastructure. 
Organizations are seeking best practices for sourcing and storing big data in different formats, deploying AI models, monitoring their performance, and developing ethical solutions that are compliant with new regulations.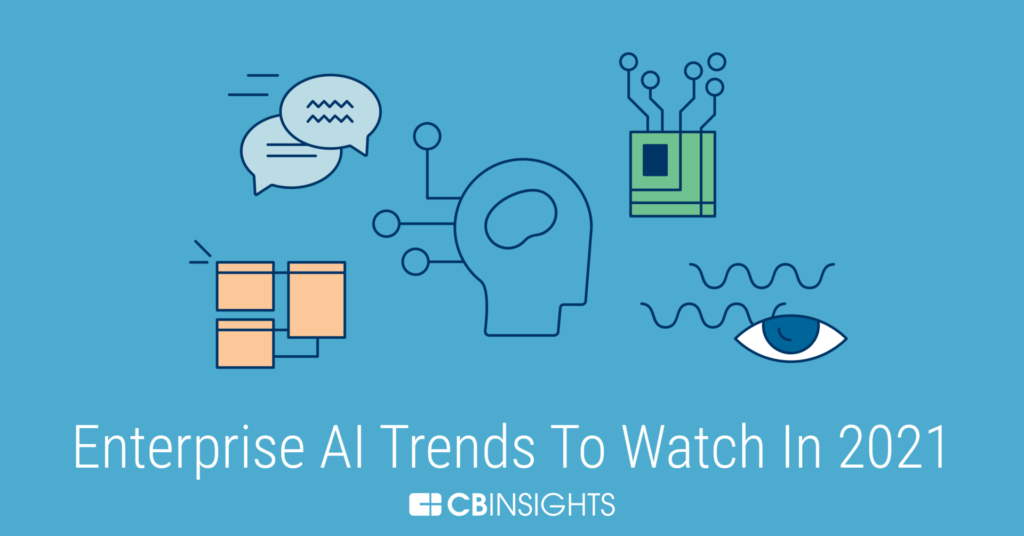 In this 63-page report, we look at the top enterprise AI trends to watch in 2021, key vendors operating in these markets, and corporate innovation in the space. Trends include: 
No-code AI platforms take off

Graph neural nets find mainstream enterprise applications

AIOps: IT and DevOps automation gains traction

Analytics vendors increase support for unstructured data types

Data governance and explainable AI
If you aren't already a client, sign up for a free trial to learn more about our platform.