Energy companies had a breakthrough year, seeing record funding, mega-rounds, unicorn births, and more.
Global energy deals and dollars reached record highs in 2021. Funding grew 260% year-over-year as investors poured money into startups across sectors like renewable energy, oil & gas tech, energy storage, and more.
In our State of Energy 2021 Report, we dig into global investment trends to spotlight takeaways like:
What drove the biggest year in energy funding yet — and what's on the horizon
The record unicorn count, unicorn birth trends, and the highest-valued unicorns
Which category saw 3x funding despite a similar number of deals year-over-year
The investors making the most energy deals
Which category accounted for half of public market exits
And much more
Below, check out just a few highlights from our 150-page, data-driven State of Energy 2021 Report. For deeper insights, all the record figures, and a ton of private market data, download the full report.
Get the Excel file with all the underlying data found in this report
Global energy funding Grows 260%
See which technologies and geographies have investors doubling down, including the startups attracting the top deals and the regions with the biggest funding booms.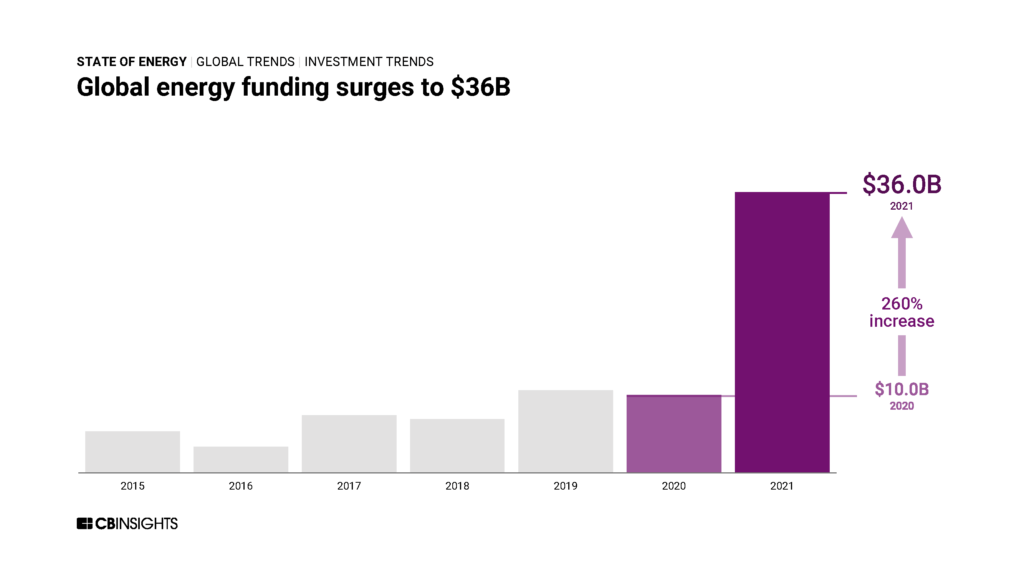 Energy storage dominates energy exit activity
Find out which companies topped the exit charts.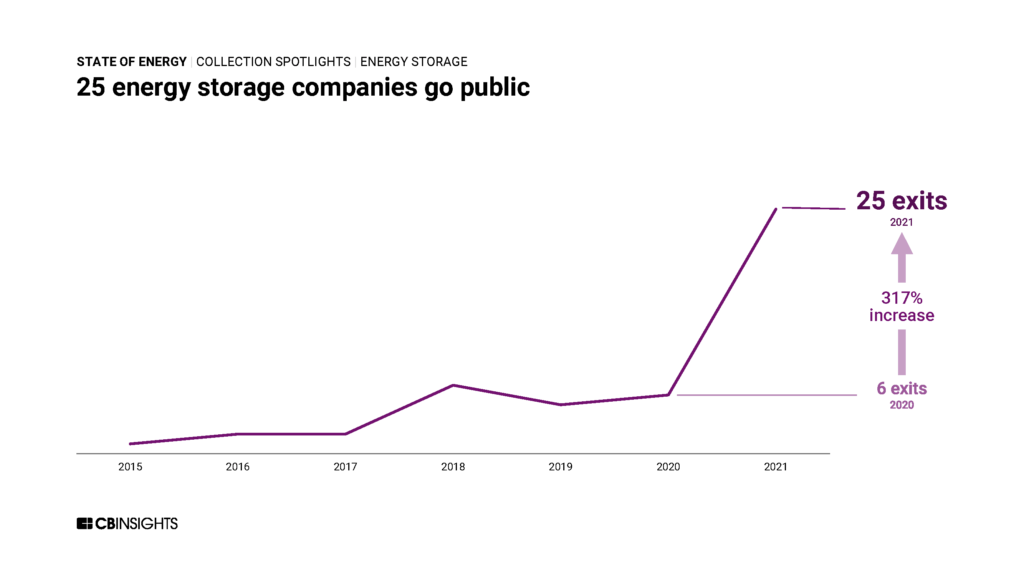 If you aren't already a client, sign up for a free trial to learn more about our platform.