Tech's acceleration into markets is increasing every year — and with the healthcare industry, we're beginning to see more of its impact than ever before.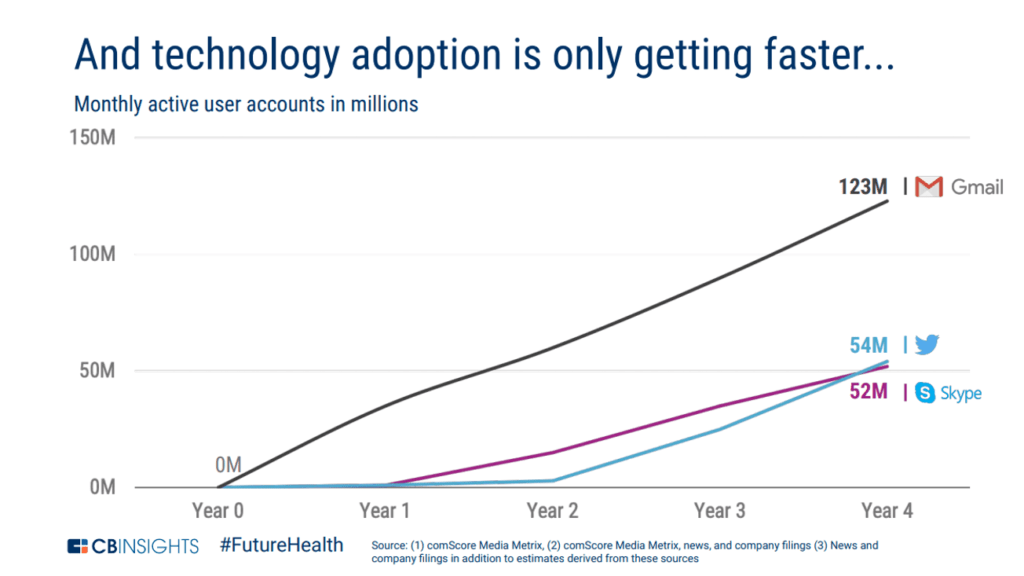 CB Insights' inaugural Future of Health conference took place in early October. 
Over 600 executives from healthcare institutions, startups, private equity, and venture capital gathered to discuss the latest trends in AI, digital health, pharma, regulation, wellness, and more.
CEO and co-founder of CB Insights Anand Sanwal presented his keynote on the first day of the event. His presentation covered 4 major areas relevant to the healthcare industry:
Markets and competition moving faster than ever

The impacts of failing to respond

Data on why incumbents fail to respond

What incumbents should be watching
If you aren't already a client, sign up for a free trial to learn more about our platform.