How markets and competitors change "gradually, then suddenly" and what financial services incumbents can do to keep up.
Technology and data are transforming every industry, including financial services — and it's only getting faster.
In this report, presented at the Future of Fintech 2018 conference, CB Insights co-founder and CEO Anand Sanwal, discusses a shift in financial services and incumbents' need to innovate.
This report will cover:
Why markets and competition are moving faster than ever
The impacts of failing to respond
How incumbents can own the future
What financial services companies should be watching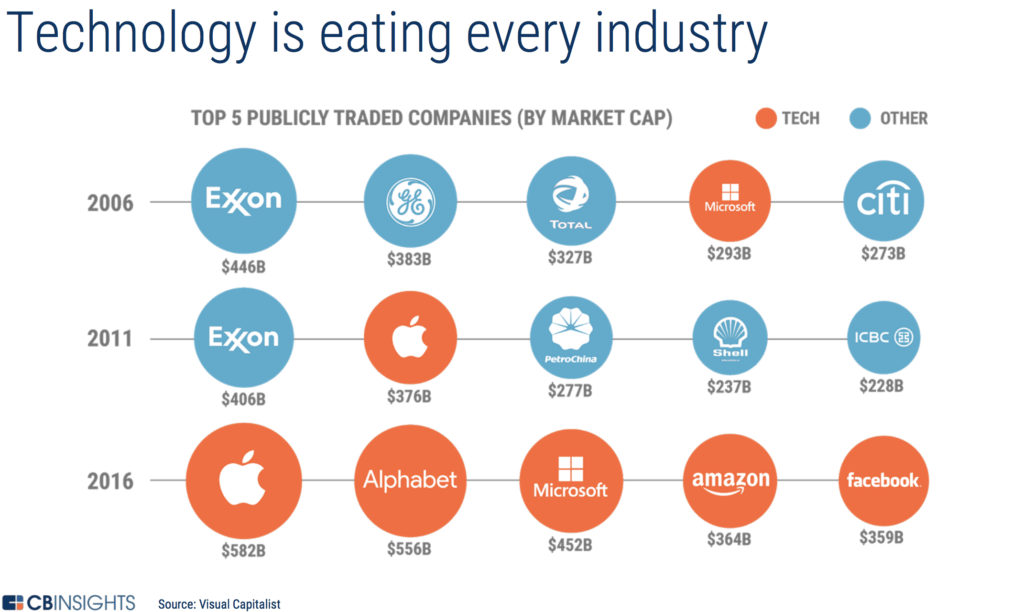 If you aren't already a client, sign up for a free trial to learn more about our platform.