We're seeing a dramatic changing of the guard in financial services. Here's why.
Tech is eating every industry.
It was happening gradually. Now, it's happening suddenly. Especially across financial services.
In his 2021 Future Of Fintech keynote presentation entitled "Gradually, Then Suddenly: The Sequel," Anand Sanwal, CEO and co-founder of CB Insights, covers the two reasons why the dramatic change is occurring:
An absolute

flood of fintech innovation capital

The great financial services unbundling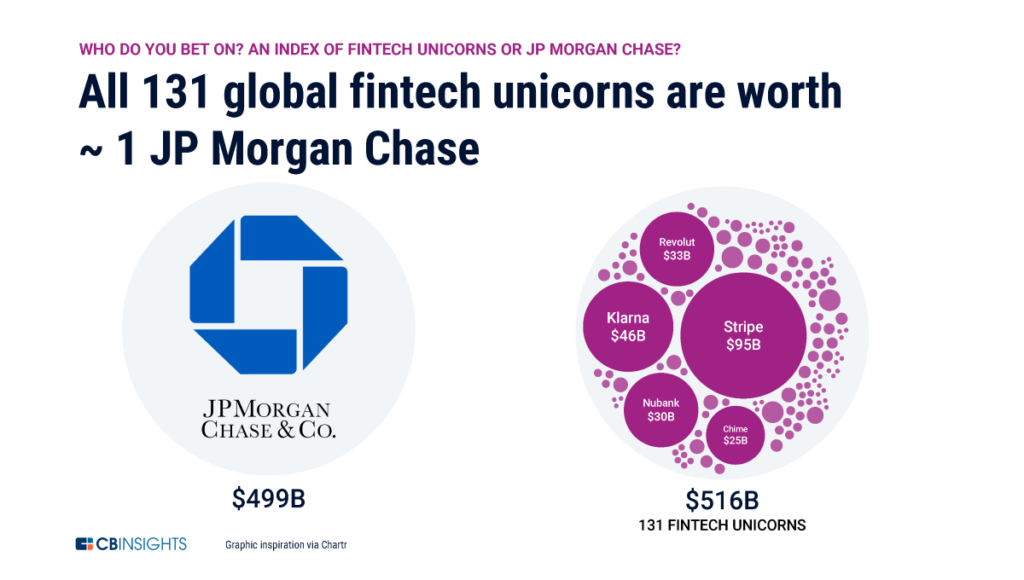 GET THE FULL presentation
If you aren't already a client, sign up for a free trial to learn more about our platform.