The market grows more uncertain every day. To the smartest investors, that means more opportunity. Here's how VC and PE teams are using CB Insights to get more deal flow.
From access to software buyer interviews to in-depth market intelligence to advanced data feeds, CB Insights provides investors with the resources they need to make the best decisions at every step of the investment journey.
CB Insights combines proprietary information from technology companies and software buyers with machine-learning derived data extracted from millions of documents to help VC, PE, and other tech investors:
See the best investment opportunities
Assess potential deals more effectively
Win the most competitive deals
Nurture their portfolio companies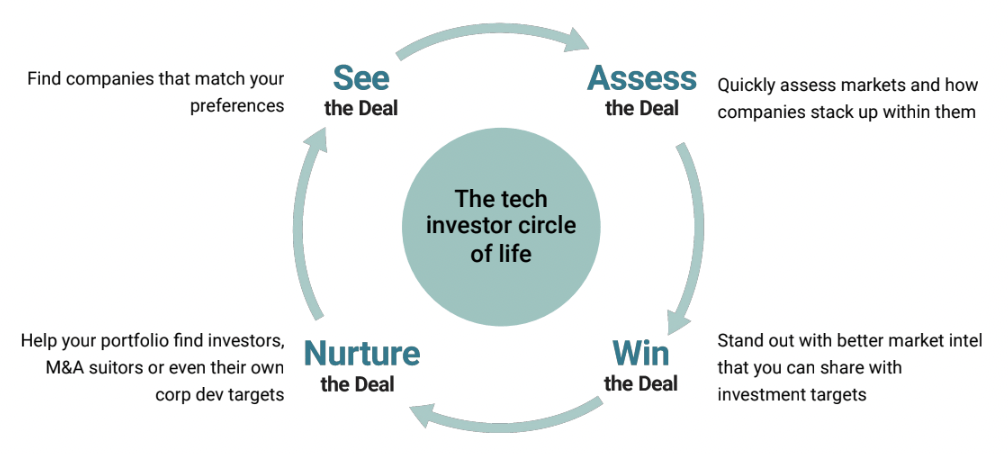 Download the presentation below to explore what CB Insights offers and how it can help today's investors get ahead of their competition.
If you aren't already a client, sign up for a free trial to learn more about our platform.