An analysis of emerging cybersecurity trends using the CB Insights NExTT framework.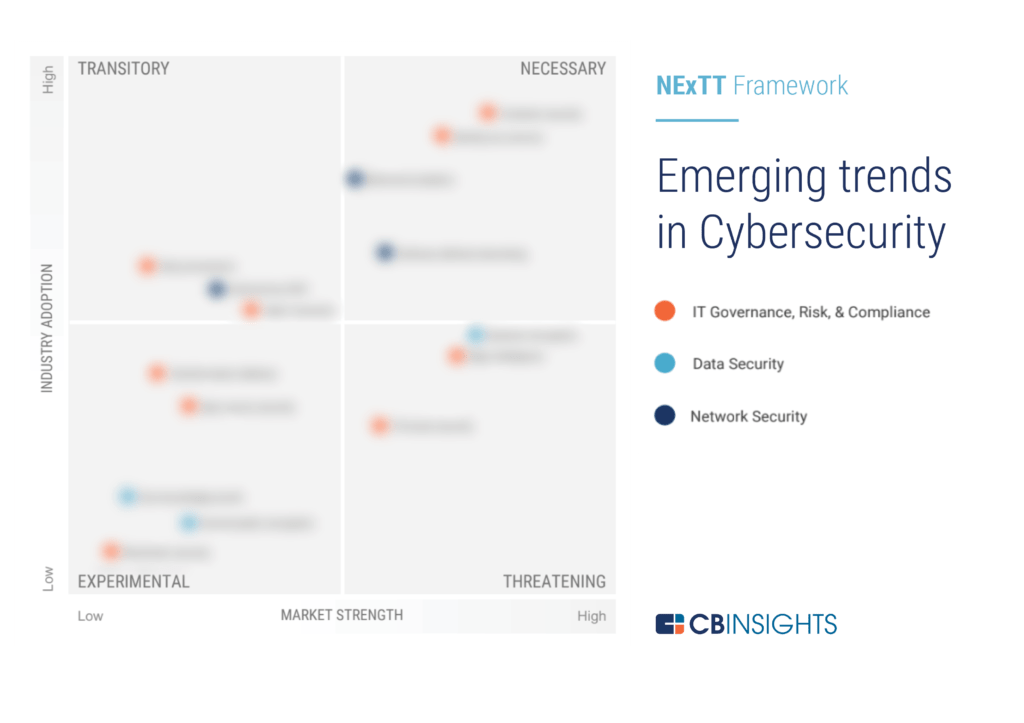 What's next for cybersecurity?
CB Insights examined 15 of the biggest cybersecurity trends, covering everything from zero-knowledge proofs to Identity-as-a-Service.
Using the NExTT framework, we looked at the industry adoption and market strength of these trends, categorizing them as necessary, experimental, threatening, or transitory (NExTT). The framework educates businesses about emerging trends and guides their decisions in accordance with their comfort with risk.
Trends highlighted in the report include:
Homomorphic encryption keeps data secure while it's in use — which is why it's often considered the "holy grail" of enterprise data security.

Quantum computers threaten to undo all modern forms of cryptography. They will also be critical to defending the future of enterprise data security in the coming quantum age.

With the growing need to prevent data manipulation and comply with new privacy regulations, data provenance systems will become increasingly important.
Download the entire cybersecurity trends report to see the top 15 trends shaping the industry.
If you aren't already a client, sign up for a free trial to learn more about our platform.