How financial services organizations are shifting from passive to active cyber defense strategies.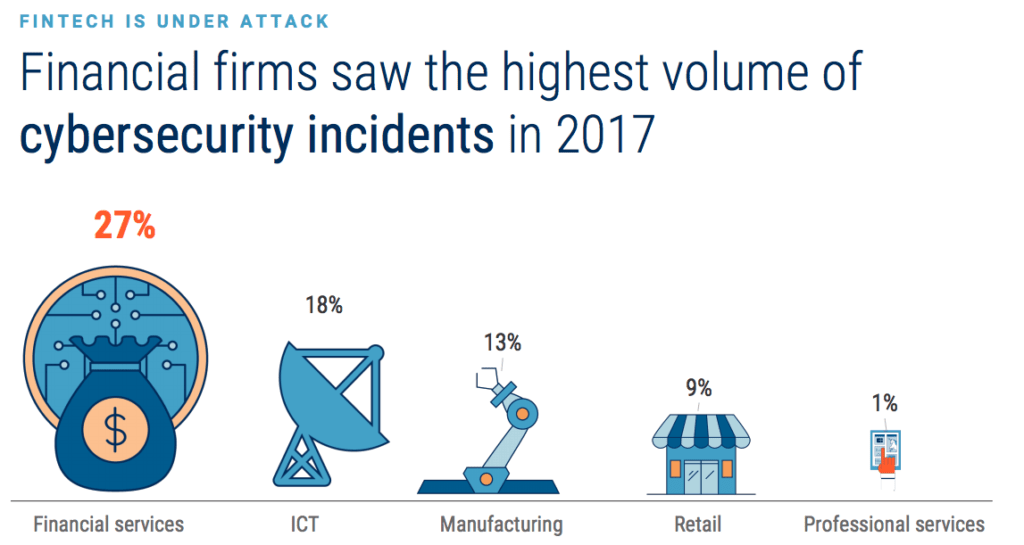 Financial services saw the highest volume of cybersecurity incidents in 2017, over any other industry.
Make no mistake, fintech is under attack. However, financial firms are stepping up in the face of mounting cyber danger. In fact, financial firms are shifting their strategies from passive to active cyber defense strategies.
Active defense strategies involve directly engaging adversaries and are being borrowed in part from military and intelligence agencies. Strategies such as cyber war rooms, cyber war games, and much more are helping financial firms fight back against criminals.
For more on securing the future of fintech download the full report.
---
This report was created with data from CB Insights' emerging technology insights platform, which offers clarity into emerging tech and new business strategies through tools like:
If you aren't already a client, sign up for a free trial to learn more about our platform.