This year's trends and high-momentum startups with the potential to shape the future of cybersecurity.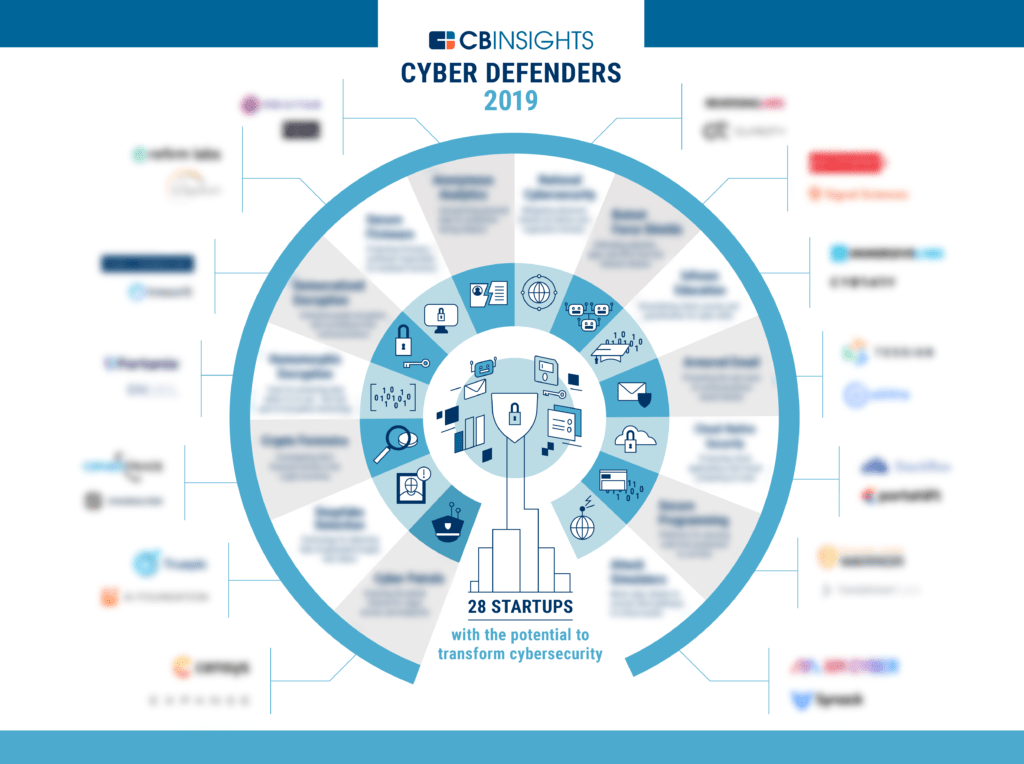 This report details the latest cybersecurity trends, opportunities, and startups to look out for this year. We look at the rise of deepfake detection, armored email, cloud native security, and much more.
Using the CB Insights platform, we've identified 28 early-to mid-stage high-momentum companies pioneering technology with the potential to transform cybersecurity.
Get the report where we dig into the 14 categories shaping cybersecurity innovation in 2019, and the 28 cybersecurity startups that are most well-positioned to transform the space.
---
This report was created with data from CB Insights' emerging technology insights platform, which offers clarity into emerging tech and new business strategies through tools like:
If you aren't already a client, sign up for a free trial to learn more about our platform.