A comprehensive, data-driven look at global corporate venture capital activity in 2018.
REPORT HIGHLIGHTS:
GLOBAL CVC ACTIVITY SURGED IN 2018
2018 CVC funding increased approximately 47% over 2017 and deals increased 32% over the same period. Q2'18 saw a record 757 CVC deals and $14.1B in funding.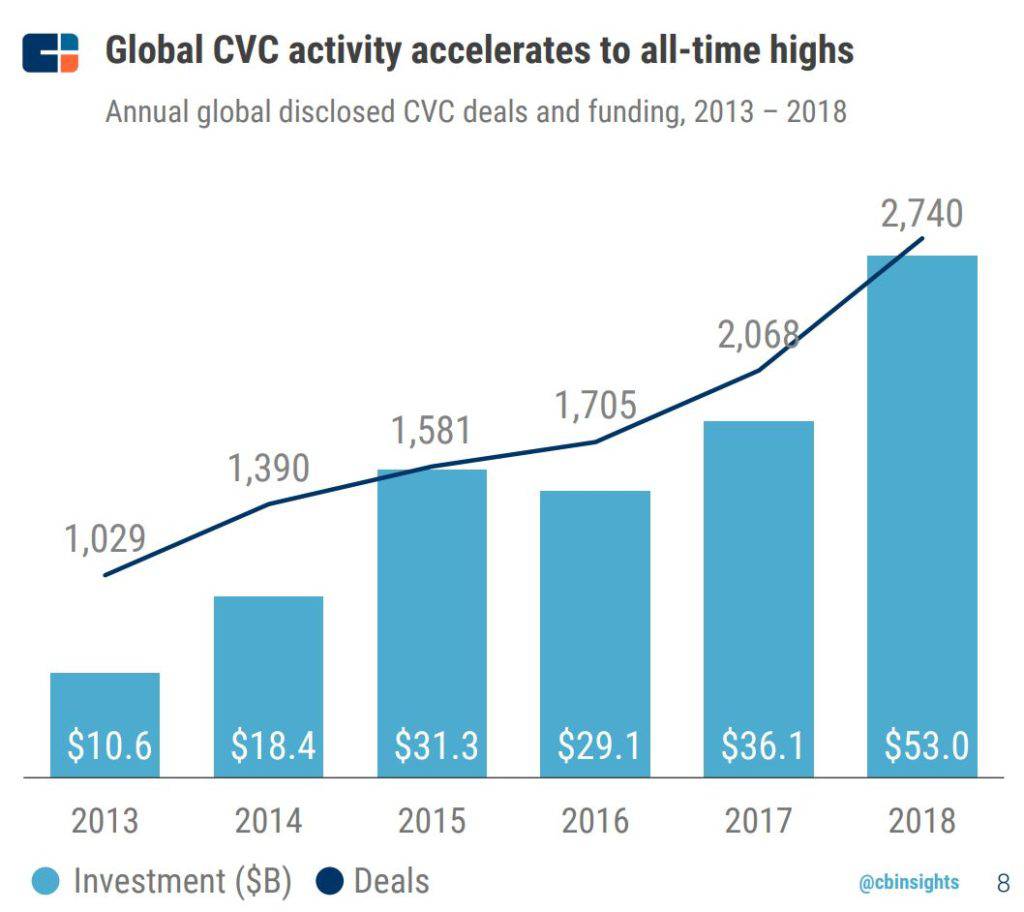 CVC DEALS TO ASIA MAY OVERTAKE NORTH AMERICA 
Asia attracted 38% of all CVC deals in 2018, up from 31% in 2017. In Q3'18, Asia overtook North American deal share for the first time.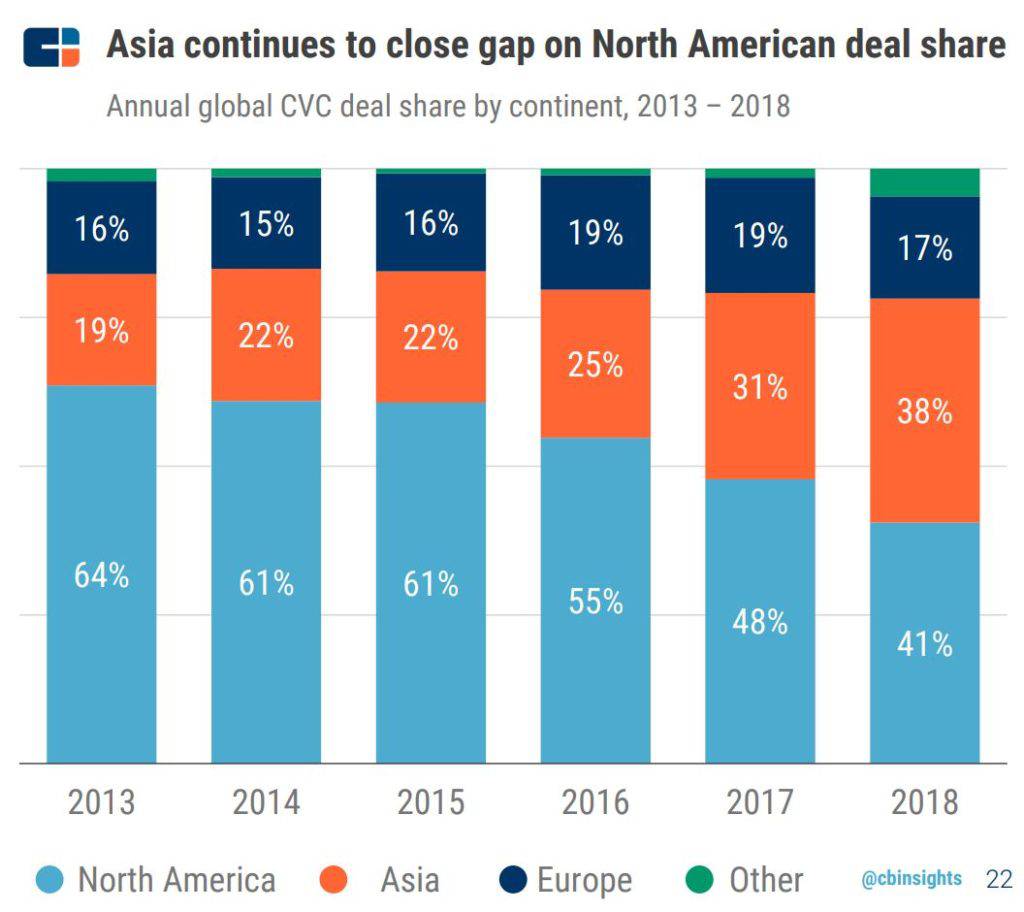 BAIDU VENTURES INVESTED MOST IN AI IN 2018
With 13 unique AI investments in 2018, Baidu Ventures was the most active CVC in the space. M12 and GV followed with 11 and 10 unique investments, respectively.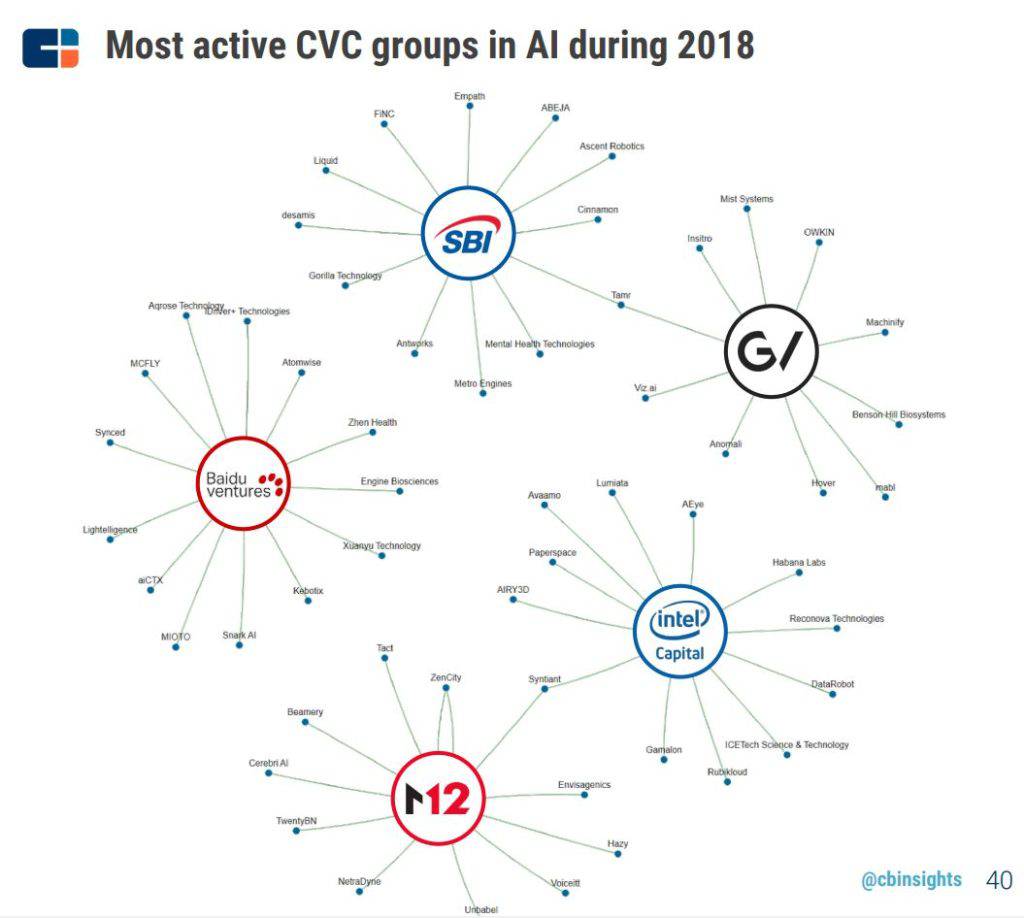 If you aren't already a client, sign up for a free trial to learn more about our platform.