A comprehensive, data-driven look at global corporate venture capital activity in 2017.
REPORT HIGHLIGHTS:
CVC ACTIVITY REBOUNDS IN 2017
2017 CVC investment activity increased 19% over 2016 in terms of deals completed, and 18% in total capital invested.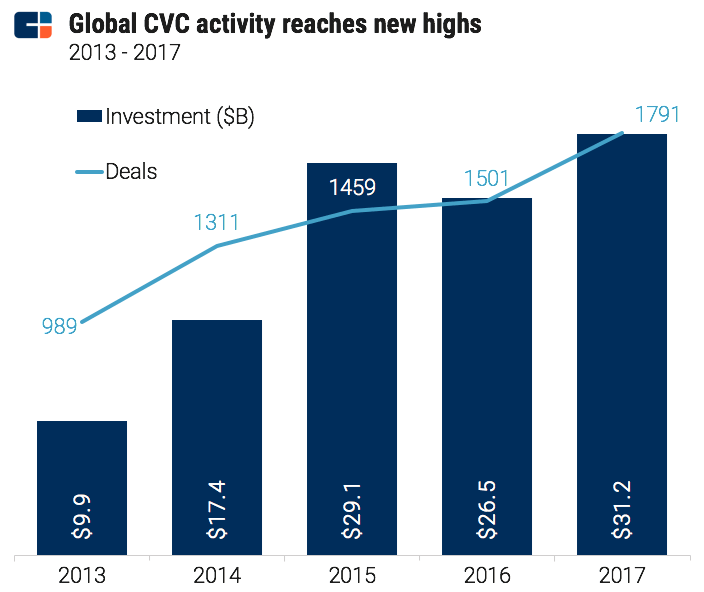 CVC DEALS TO US COMPANIES REMAIN FLAT
While Q2'17 witnessed the second highest quarter for deals over the last five years, Q4'17 matched the 4 year low of 180 deals.
Though funding rebounded in Q4'17, Q3'17 matched the 3 year low of $3.6B.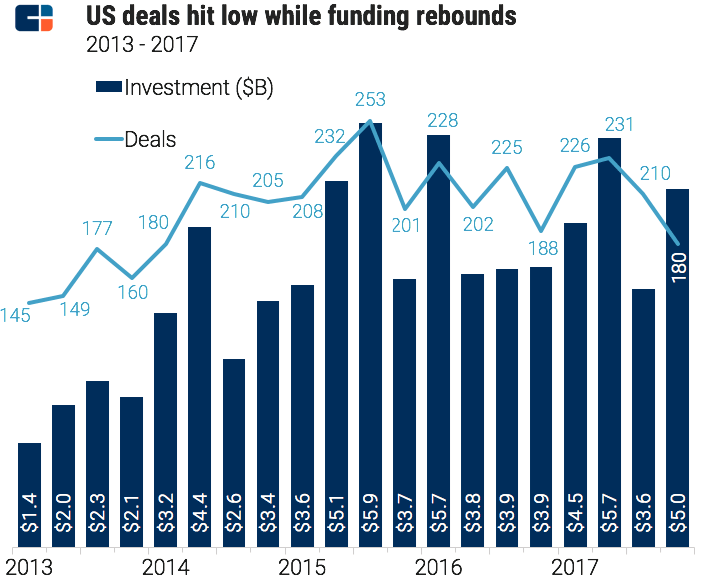 AI DEALS AND DOLLARS REACH RECORD HIGH
AI deals with CVC participation grew 32% in 2017, up from 150 deals in 2016 to 198 deals in 2017.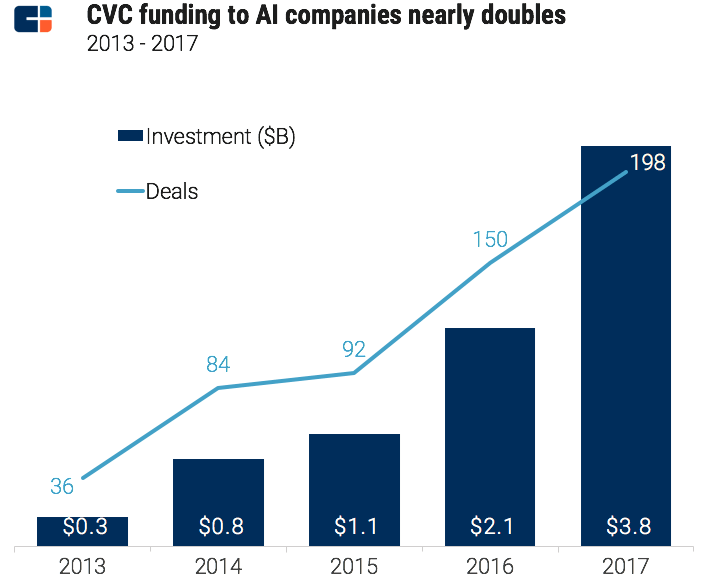 If you aren't already a client, sign up for a free trial to learn more about our platform.