A comprehensive, data-driven look at 2016 full-year global corporate venture capital activity.
To see the most recent CVC Report, click here: The 2017 Global CVC Report
REPORT HIGHLIGHTS:
GLOBAL CVC DEAL ACTIVITY ESSENTIALLY FLAT IN 2016
Corporate venture capital deal activity decreased 2% in 2016, while deals fell 21% in Q4'16. Intel Capital and Google Ventures were the most active CVCs globally in 2016.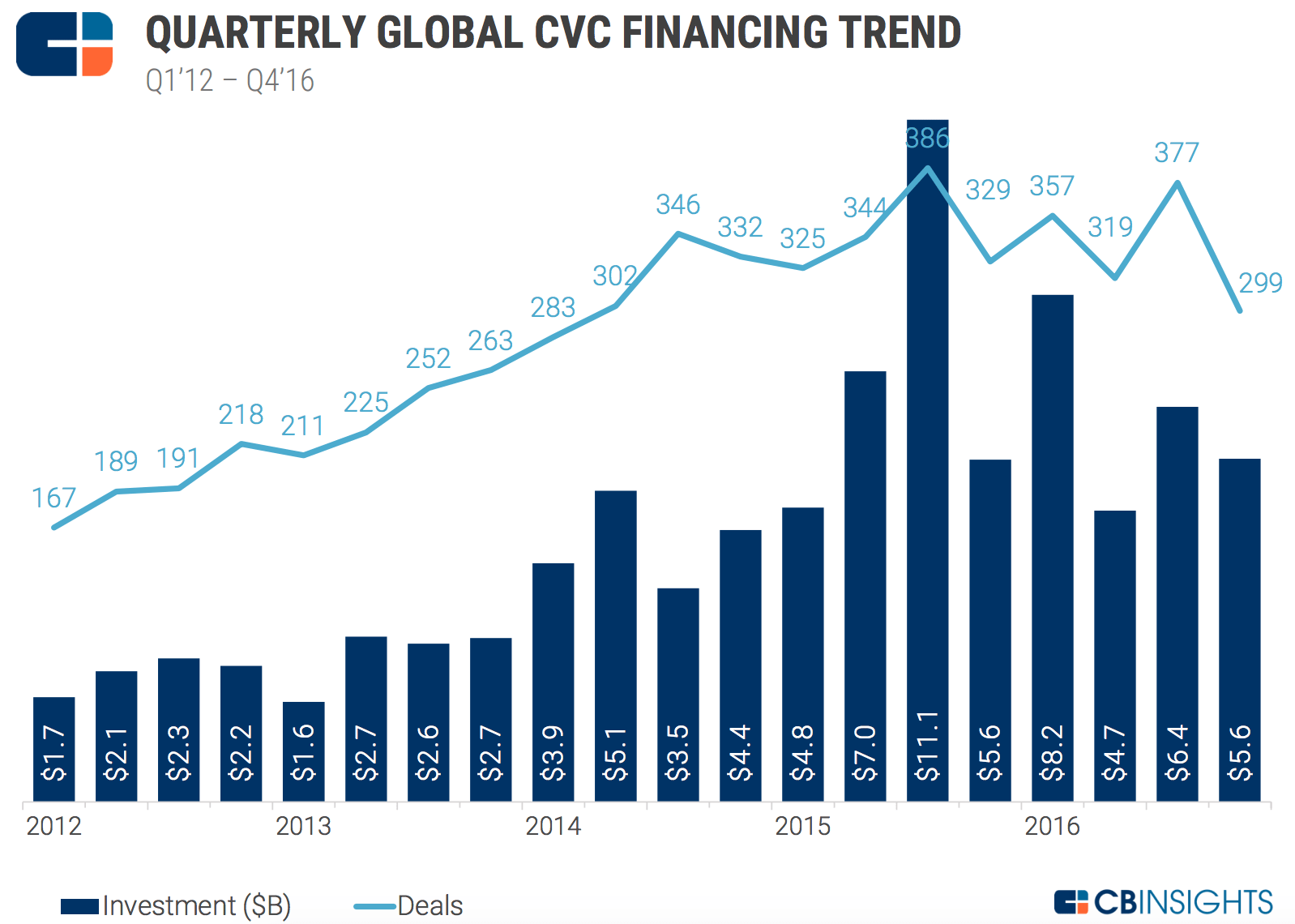 US CVC ACTIVITY DECLINES BY 12%
2016 full-year deal activity decreased 12% over 2015. US CVC deal activity fell to 153 deals in Q4'16, the lowest number since Q4'13. 21% of all US VC-backed financings included participation from CVC investors.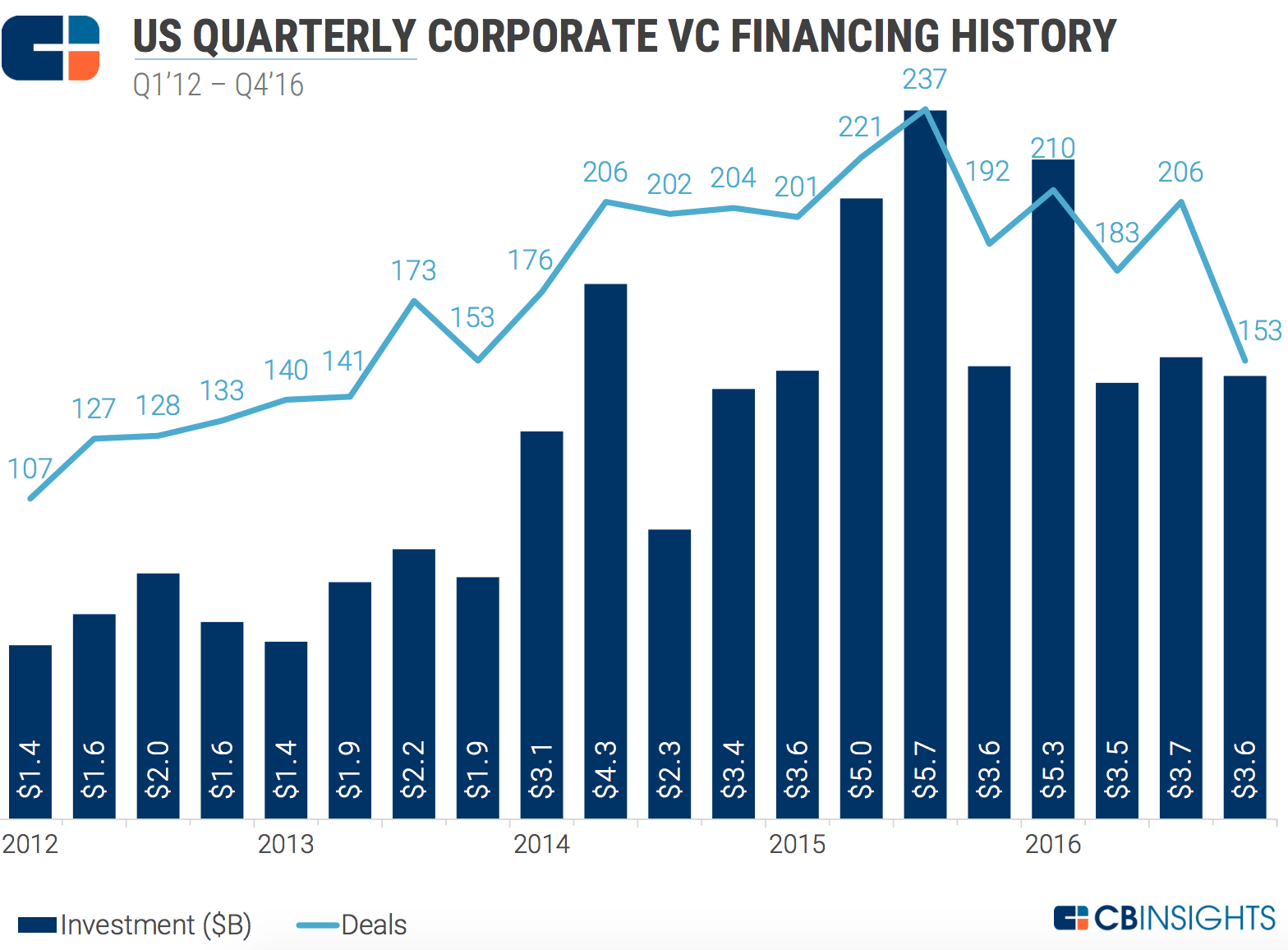 NUMBER OF ACTIVE CVC'S DROP IN US
The number of CVCs active in the US in each quarter dropped to 102 in Q4'16 compared to 131 in Q3'16. Average deal size for deals with CVC participation was $28M in Q4'16, double that of VC-only deals.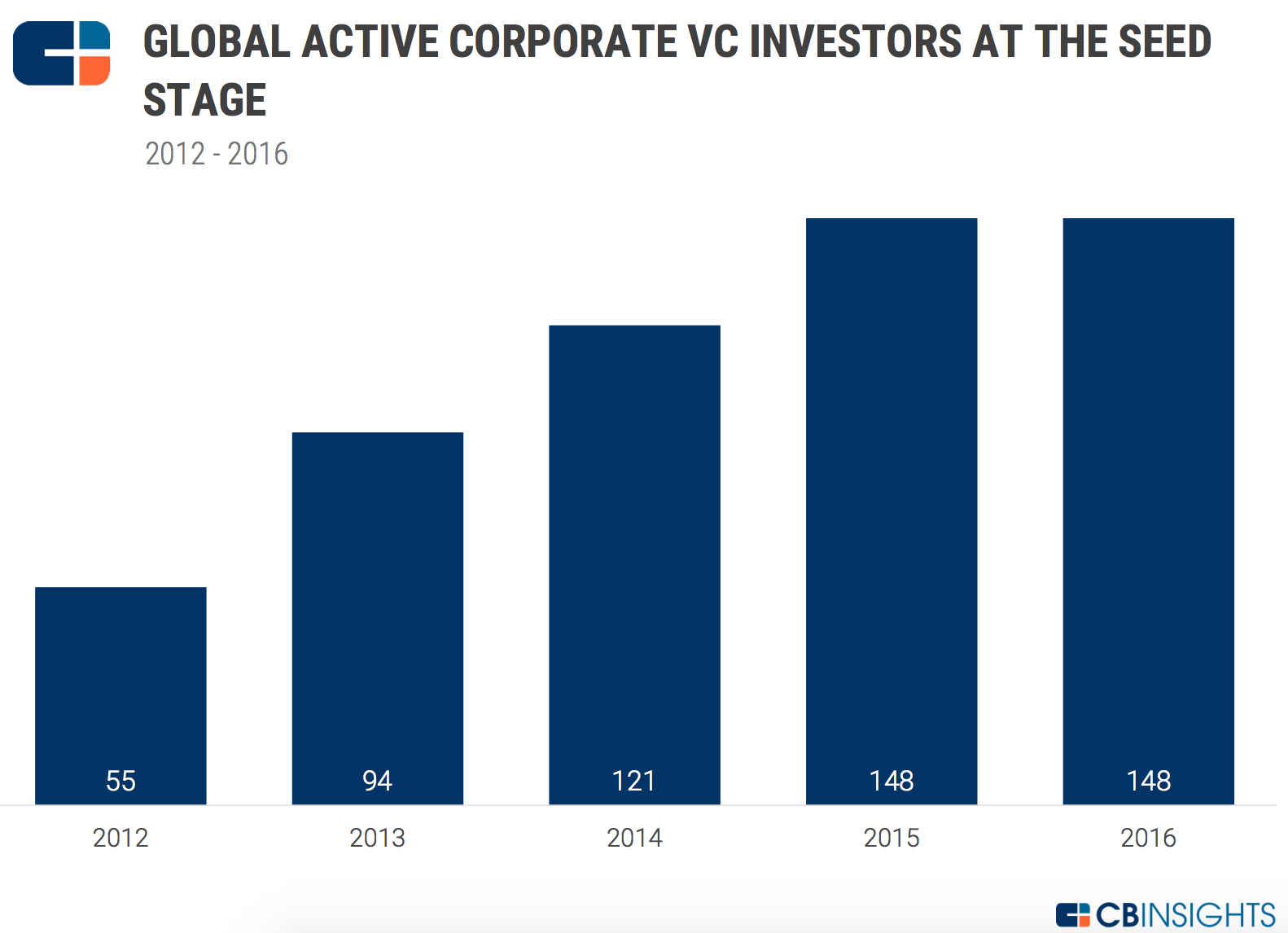 CALIFORNIA AND MASSACHUSETTS DEAL ACTIVITY DECLINES IN 2016, NEW YORK HAS UP YEAR
2016 full-year CVC deal activity in California decreased 12% compared to full-year 2015. Massachusetts deal activity decreased 24% over the same time period, while NY increased 22%.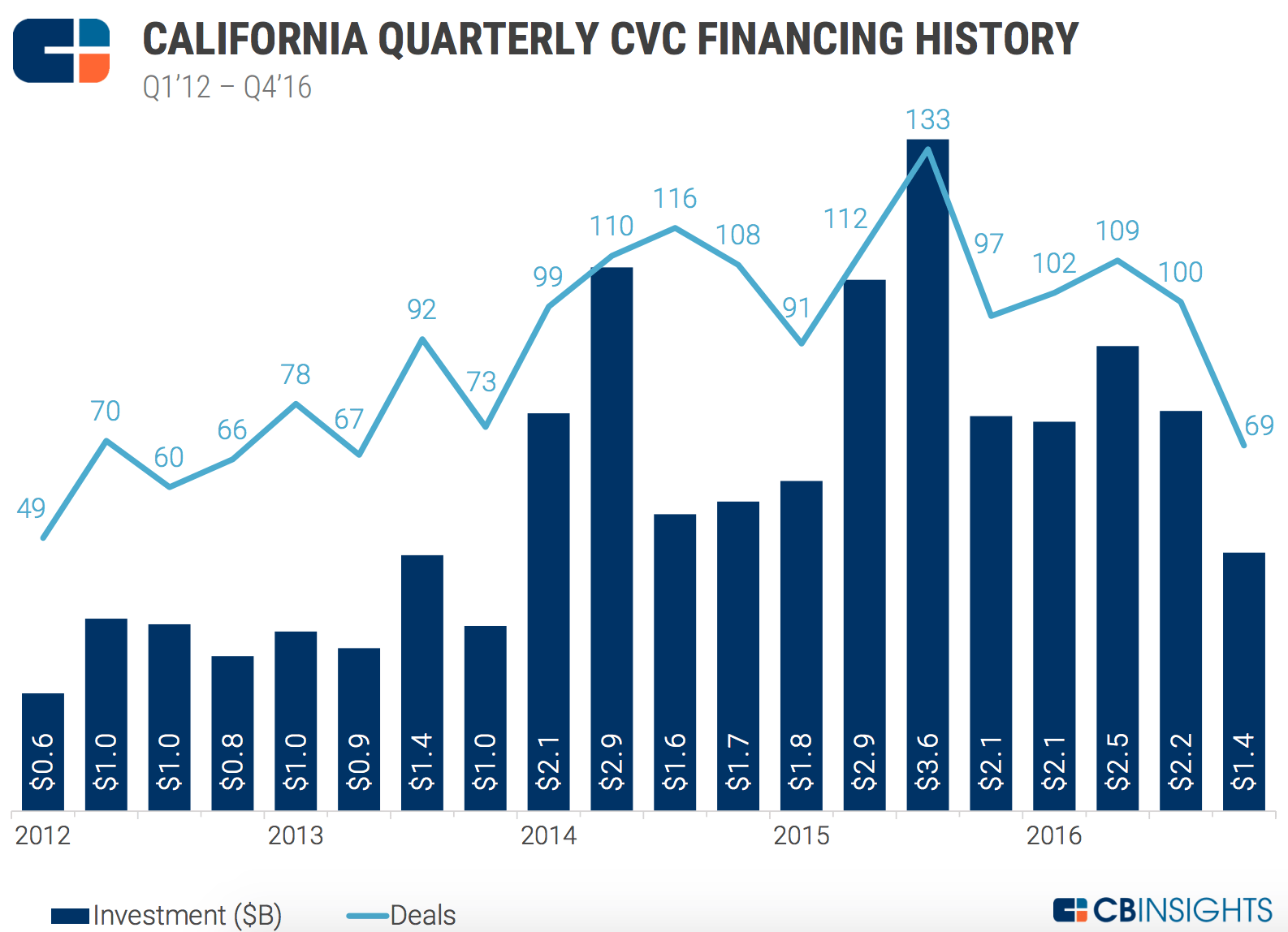 If you aren't already a client, sign up for a free trial to learn more about our platform.