Innovations in connected car tech are expected to improve the quality and speed of vehicle communications and create a safer driving experience.
Connected car tech is moving beyond a simple internet connection.
As these vehicles go mainstream, tech companies are broadening cars' capabilities and dramatically improving existing functionality.
Some auto tech companies are working to solve common connectivity pain points for the car using satellites and mesh networks.
Others are developing new use cases for vehicles to communicate with the outside world (e.g. truck platooning and predictive traffic management).
The interior of the vehicle is also getting an upgrade. Startups and automakers are integrating computer vision and augmented reality (AR) tools into the dashboard to add an additional layer of safety and personalization to the driving experience.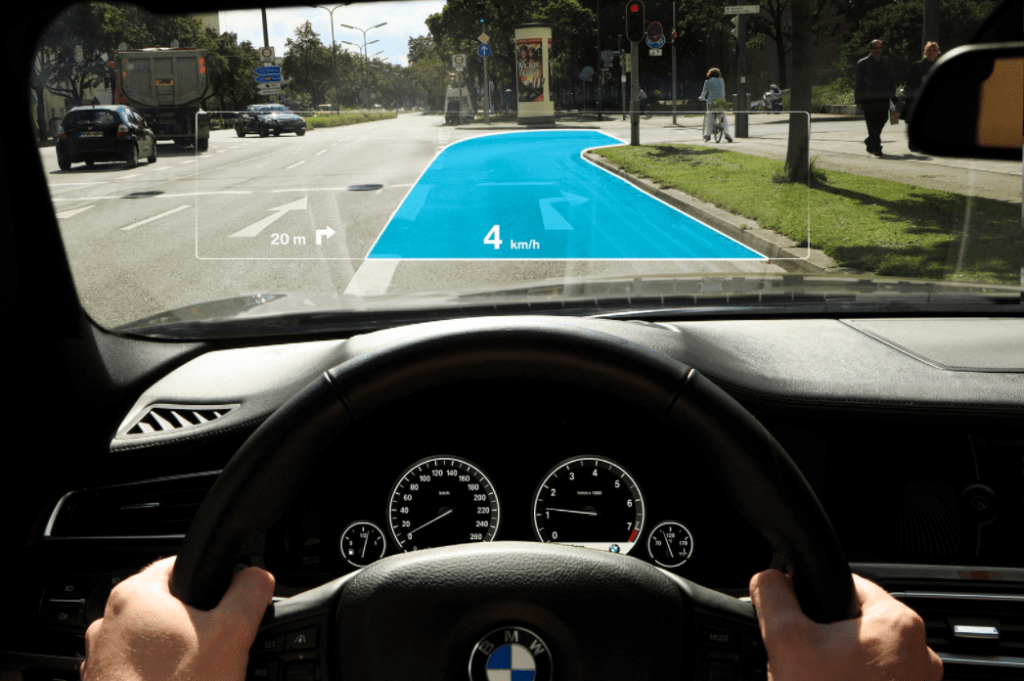 We map out some of the most innovative connected car technologies that we think will shape the space going forward.
TABLE OF CONTENTS
Driver Services & Safety
1. AR dashboards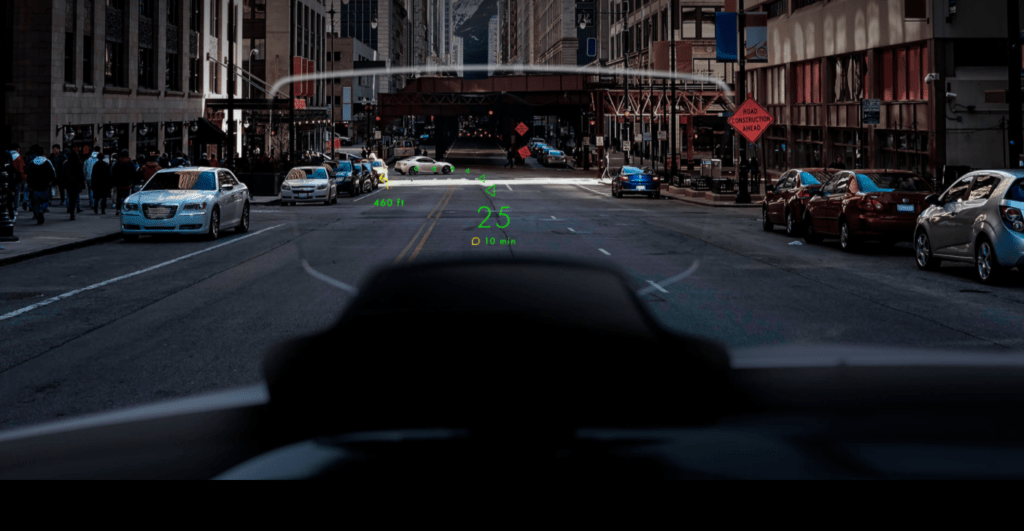 Companies mentioned: WayRay, Ford
Startups are taking in-car infotainment and safety to the next level by integrating augmented reality (AR) technology into the car's dashboard.
WayRay is pioneering the technology with its consumer product, Navion. Navion has a built-in HD camera that maps a driver's environment, projecting turn-by-turn directions onto the dashboard and also providing hazard warnings. The application allows for hands-free interaction with the dashboard.
Automakers are also developing their own technology to enhance the functionality of the dashboard. Ford has applied for a patent that outlines a "windscreen display system" (see image below) that uses AR to project separate displays for both the driver and front passenger — the driver's display would feature navigation instructions, and the passenger's view would be entertainment-oriented.