This report prepared for Money2020 Asia, dives into Tencent and Alibaba and what comes next as China's internet giants expand globally.
IPOs have been replaced by mega-rounds. Asia now rivals the US for mega-rounds.
The number of $100M+ financing rounds to private companies in Asia was higher than in North America in 2016 and neck and neck in 2017.

Tencent & Alibaba have become frequent topics on earnings calls.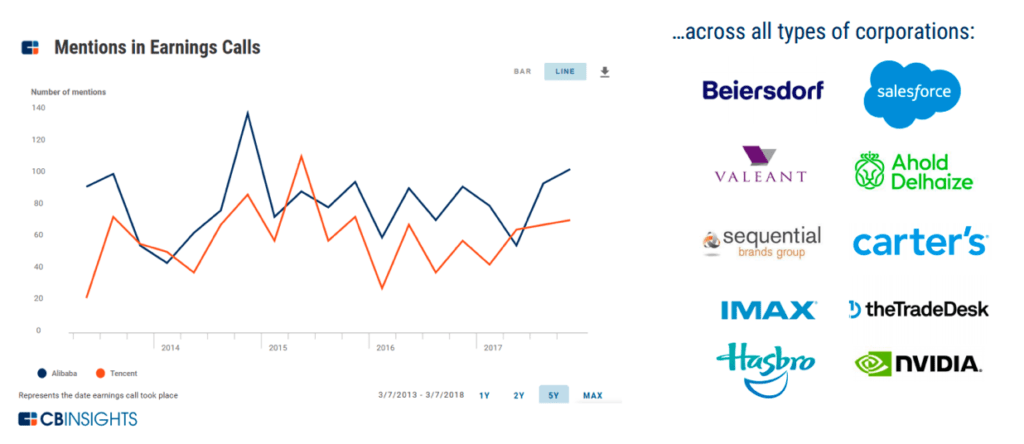 Tencent outpaces Alibaba in outbound M&A and investments.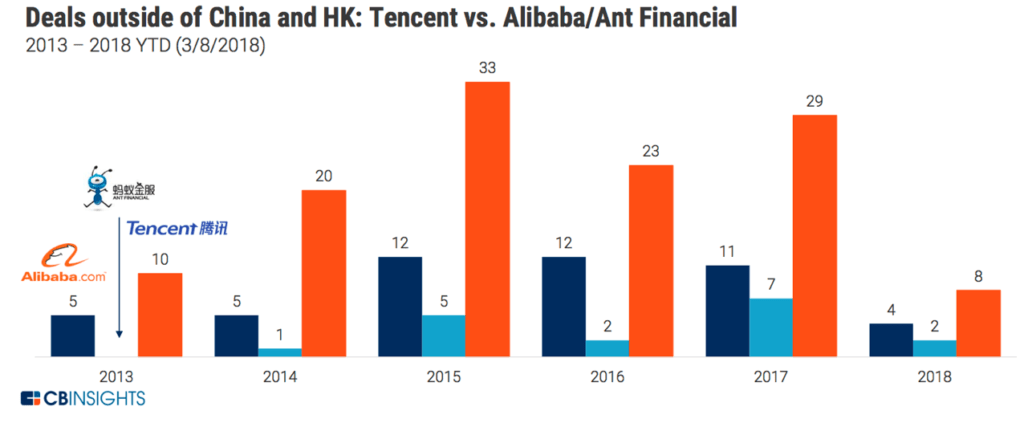 ---
This report was created with data from CB Insights' emerging technology insights platform, which offers clarity into emerging tech and new business strategies through tools like:
If you aren't already a client, sign up for a free trial to learn more about our platform.