As legal cannabis goes mainstream, it's creeping into everything from CBD-oil infused beauty products, to houses made of hemp, to banking for marijuana retailers.
Once an illegal and somewhat niche product, legal cannabis is now a fast-growing global industry. And it's proving to be disruptive, impacting everything from beverage production to home construction.
Global consumer spending on cannabis will reach $32B by 2022, according to BDS and Arcview Market Research, around 3x the current level.
Medical marijuana is already legal across most of the US, and 10 states (plus Washington DC) have legalized marijuana for recreational use. As of October 2018, it is now fully legal in all of Canada as well. The 2018 Farm Bill legalized hemp in the US, opening the door to a wealth of market opportunities.
Now, more traditional industries, including banking, agriculture, construction, and others, have either begun or will begin incorporating cannabis into their products and R&D.
We take a look at 23 industries likely to be impacted first.
---
1. Medicine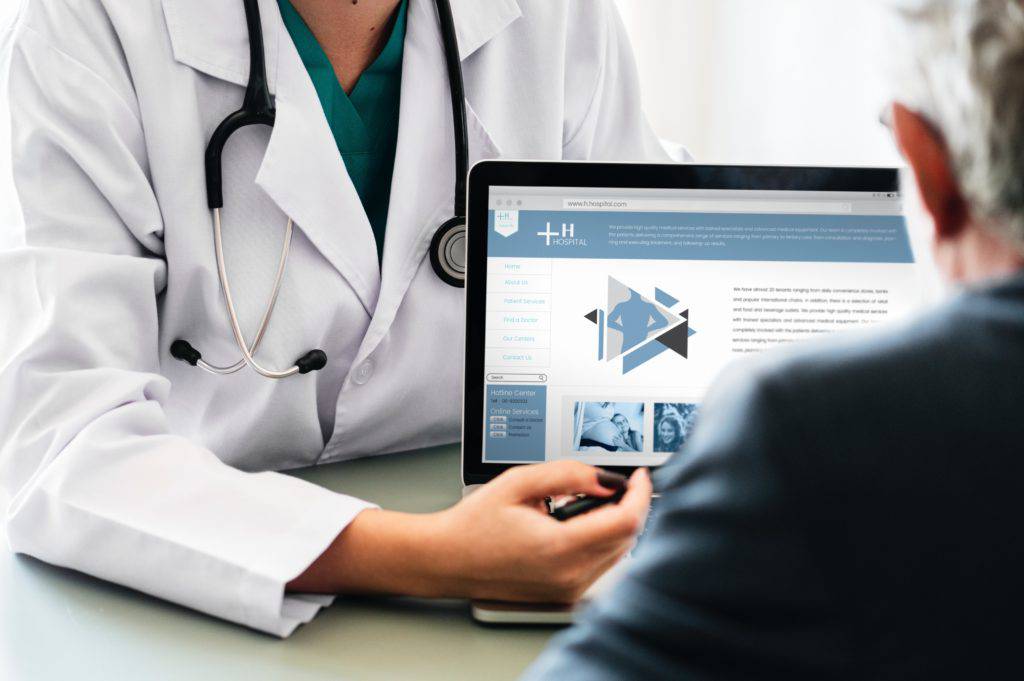 Cannabis is revolutionizing the way several ailments are being treated worldwide, especially in the United States.
Researchers are increasingly studying chemicals found within cannabis — cannabinoids — to discover new medical applications.
Today, some of the most well-known cannabinoids are tetrahydrocannabinol (THC), cannabinol (CBN) and cannabidiol (CBD). CBD in particular has drawn the attention of several researchers, many of whom are studying its impact on epilepsy, neuropsychiatric disorders, cancer, anxiety, and other conditions.
Recently, the FDA approved the use of CBD to treat two types of epilepsy.
Legalized medical marijuana, now available in 33 states, is also helping supplant opioid treatment of chronic pain. In one medical marijuana study, 80% of users said the drug helped reduce chronic pain, and 50% of those had previously been treated with opioids. That has resulted in falling opioid prescriptions in states where marijuana is legalized.
Over 100 cannabinoids have been found within the plant, and as research continues, medical applications could become widespread.
---
2. Pharmaceutical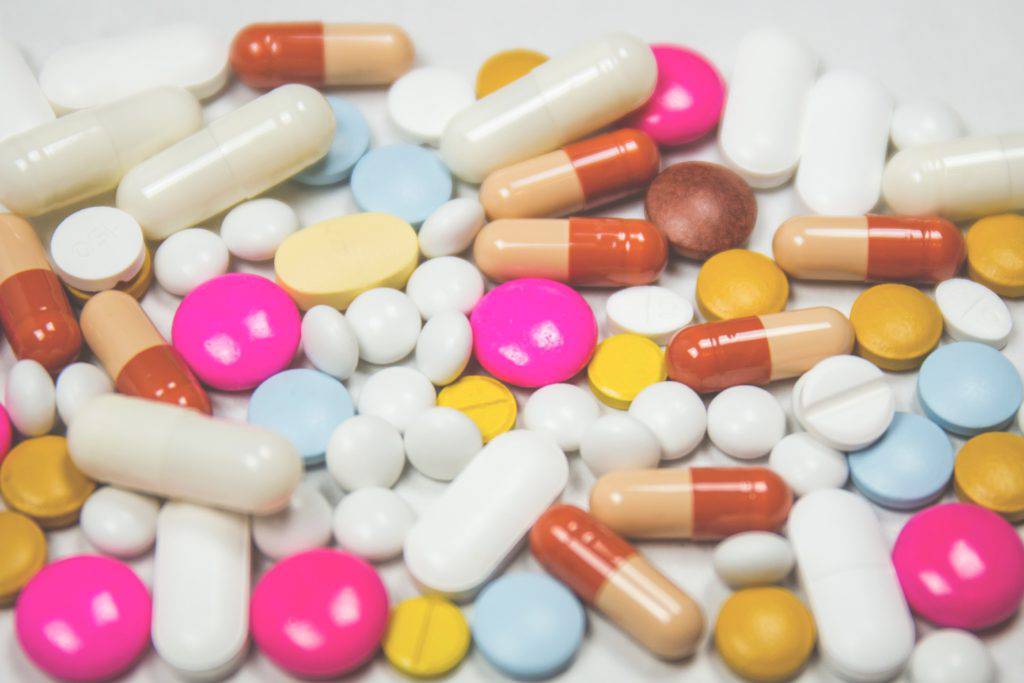 With the influx of medical marijuana prescriptions, the pharmaceutical industry is likely to take a big hit — to the tune of nearly $4B per year, according to one study by the University of Georgia.
Cannabis is increasingly seeing applications in the treatment of pain, anxiety, sleep disorders, and other medical conditions such as fibrotic problems and neuropathic pain.
As a result, many pharmaceutical companies are attempting to incorporate cannabis into their strategies. PharmaCannis, a New York-based medical cannabis company, is using a self-emulsifying drug delivery method to produce its PharmaCannis Capsules, increasing the efficacy of its plant-derived medical marijuana products.
GW Pharmaceutical, a global leader in developing cannabinoid-based medicines, made history when it received FDA approval of its marijuana plant-based prescription drug, dubbed Epidiolex. The DEA listed Epidiolex under the lowest classification of the Controlled Substances Act, Schedule 5, stating that it is less likely to be abused than recreational marijuana.
This policy shift paved the way for Epidiolex to hit the market in November 2018 and may have marked an inflection point for the development of cannabinoid-based medicines. GW Pharmaceutical expects to seek FDA approval of another cannabis medicine known as Sativex, which could treat spasticity related to multiple sclerosis.
Also recently, British Columbia-based medical marijuana producer Tilray announced a partnership with Sandoz Canada (an arm of Norvaris), the first known affiliation between a marijuana producer and a major pharmaceutical company.
---
3. Wellness & beauty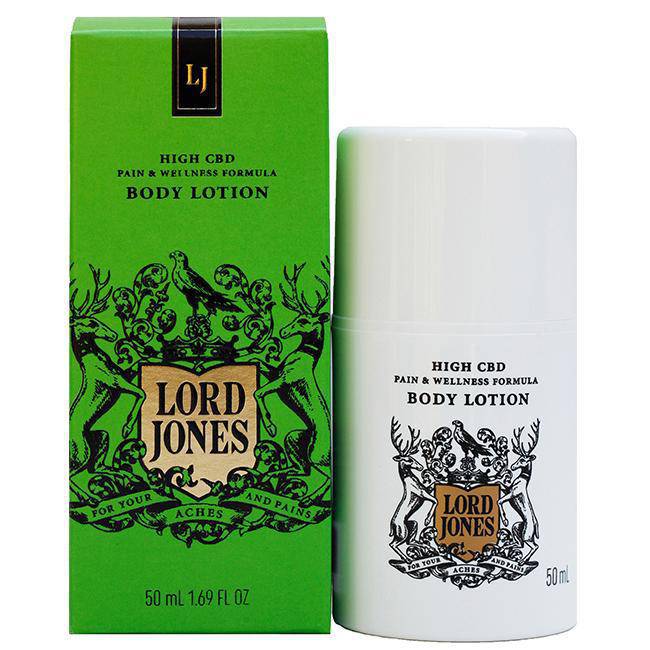 Cannabis applications across the wellness and beauty sector are rapidly emerging. CBD oil in particular is attracting a lot of attention.
The oil is non-psychoactive (read: won't get you high), and proponents claim it can offer relief from pain, anxiety, and depression. It also possesses anti-inflammatory and anti-acne properties.
One potential wellness application of CBD oil is for athletes and those looking to boost workout results, as some have claimed CBD oil can reduce post-exercise inflammation and promote muscle growth.
It's also making its way across beauty & makeup, including mascara, face creams, lip balms, and bath bombs. Lord Jones makes CBD gummies and a popular body lotion for "sore muscles, joint pain, and skin conditions." Beauty and cosmetics retail giant Sephora also now stocks a wide range of CBD products, sometimes referred to as "beauty and bong" items, in its stores.
Already, CBD oil has some high-profile backers: Olivia Wilde recently said that she used it to relieve physical aches during a Broadway run. Melissa McCarthy reportedly rubbed her feet with CBD oil before stepping on stage at the 2019 Oscars, with its famous gift bag chock full of CBD products. And fashion stylist Karla Welch, who works with Wilde, Ruth Negga, Katy Perry, Sarah Paulson, and more, uses Lord Jones CBD lotion on her clients' feet when they walk the red carpet.
Thanks to increased legalization, cannabis is becoming more openly integrated into consumer products — especially those focused on wellness & beauty.
---
4. Packaging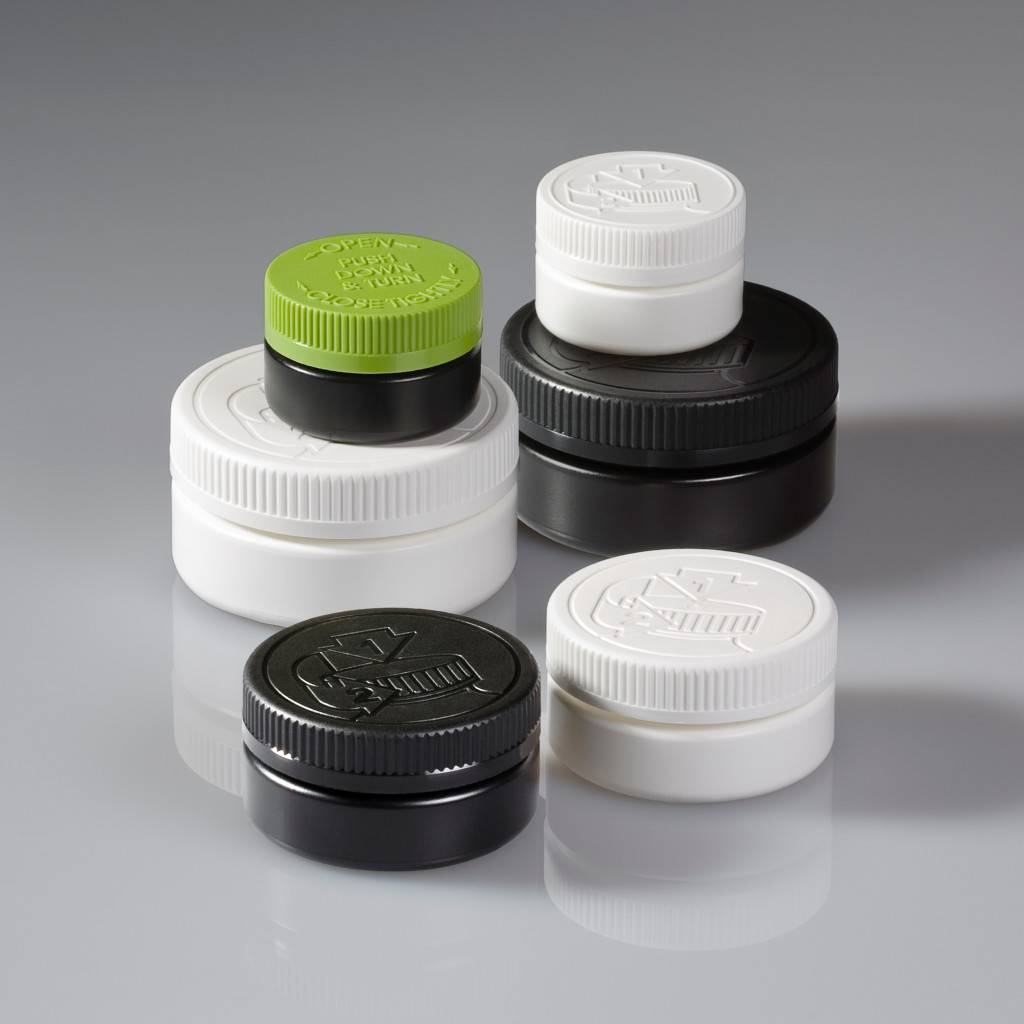 The increasing legalization of cannabis has led to a heyday in the packaging industry, with the cannabis packaging market expected to reach about $5B in value by 2026, according to Reports and Data, a market intelligence firm.
Packaging for cannabis products is highly regulated, with requirements for child-resistant and resealable lids, tamper-proofing, and opacity.
Formats also vary for different types of cannabis, from cannabis flowers in glass jars to concentrates in heatproof, borosilicate glass and polystyrene containers to edibles in resealable smell-proof bags.
This has led to new companies flooding the market to meet the specific demands of the industry.
Beyond Ziploc-like products, many have embraced pot-packaging innovation and created tins, slide boxes, blunt tubes in various colors, little jars that look like contacts cases, and tamper-resistant dropper bottles.
Companies have even started to reimagine the traditional pill bottle to fit the pot industry's needs, offering products like a bottle with a walnut (or bamboo, or ash) screw top instead of the traditional white plastic. Truong's black glass jar protects against sun exposure.
As cannabis legalization increases, companies will need to learn how to further distinguish their packaging from other mainstream consumer products on the shelves. They will also need to consider how to effectively communicate THC dosage levels on products.
While companies might find it challenging to maintain transparency and quality (and still remain unique), packaging innovation could help boost product sales for brands looking to dominate the marketplace.
---
5. Banking
The banking industry for the most part is dominated by a few large, nationwide banks, many of which are reluctant to provide loans and bank accounts to cannabis businesses, since marijuana is still illegal federally.
As a result, smaller, localized banks and credit unions are bridging the gap, giving legal cannabis companies an alternative to dealing in straight cash.
In fact, more than 400 local banks and credit unions have marijuana-related clients, a number that has more than tripled since 2014.
Maryland-based Severn Bancorp, for example, charges higher-than-normal fees for cannabis accounts, hitting as much as $3,000 to open an account plus monthly fees of $1,750, according to The Washington Post.
Partner Colorado, a credit union in Arvada (near Denver), provides checking accounts expressly for the marijuana industry. In just three years it has established itself as the marijuana industry's biggest banker, with clients depositing $931M in 2017.
Cannabis legalization could be revolutionary for banks and businesses alike. The state of California even toyed with the idea of creating its own state-chartered bank to handle marijuana businesses' funds, though the bill was eventually dropped.
There has been movement on the federal level as well. In March 2019, the House Financial Services Committee voted to advance the Secure and Fair Enforcement (SAFE) Banking Act out of committee, setting the stage for a full vote in Congress before long. The proposed law, which would provide safe harbor to banks that want to work with state-legal cannabis businesses, could make it possible for US-based financial institutions to provide a variety of traditional financial services to cannabis companies.
---
6. Cryptocurrency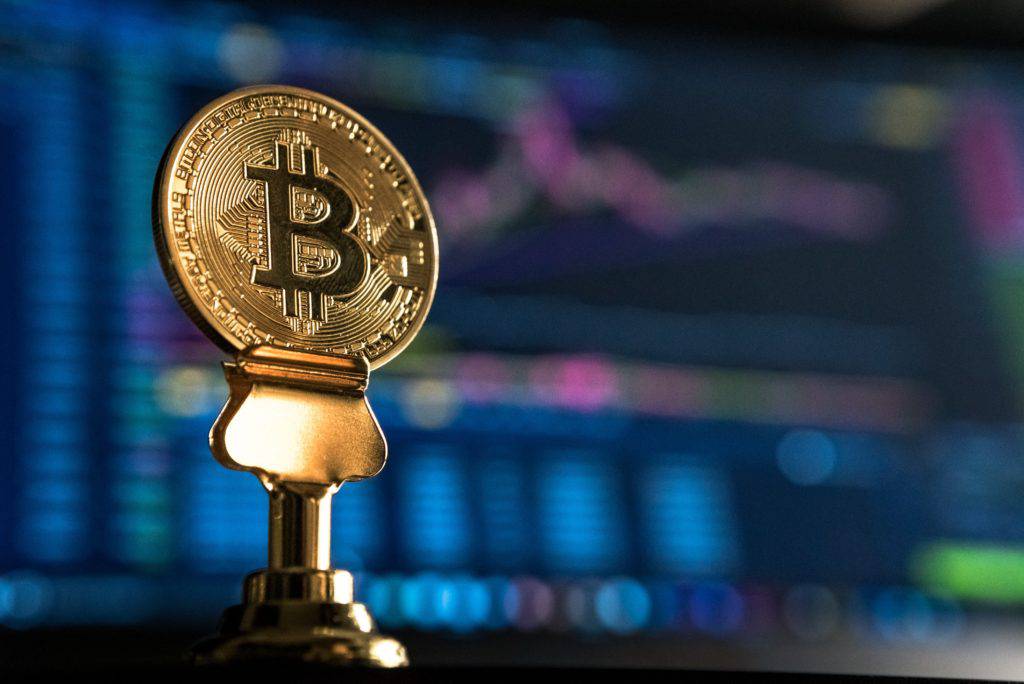 Beyond the initiatives of smaller banks, numerous new cryptocurrencies are popping up in order to fill the gaps that current cannabis-related restrictions on traditional banking have created.
Seattle-based company Düber, for example, aims to help cannabis companies struggling to secure bank accounts. It is planning a new cryptocurrency called dübercoin that will enable more efficient transactions between cannabis consumers and retailers.
Additionally, technology companies like SinglePoint and POSaBIT are working to generate a payment method for dispensaries and consumers using bitcoin.
In recent years, some cryptocurrencies have cropped up specifically for cannabis transactions, like PotCoin and HempCoin. Cannabis startup Paragon recently launched its own blockchain-based cryptocurrency, Paragon Coin (PRG), as well as a 4,300-square foot marijuana-friendly coworking space in Los Angeles known as Paragon Space.
For a market that operates mostly on cash, cryptocurrencies could increase security and transparency around transactions, while also improving money management. And with legal marijuana-related companies dealing with $50,000 to $75,000 in pure cash transactions per day, the upside to the cryptocurrency space could be considerable.
---
7. Agriculture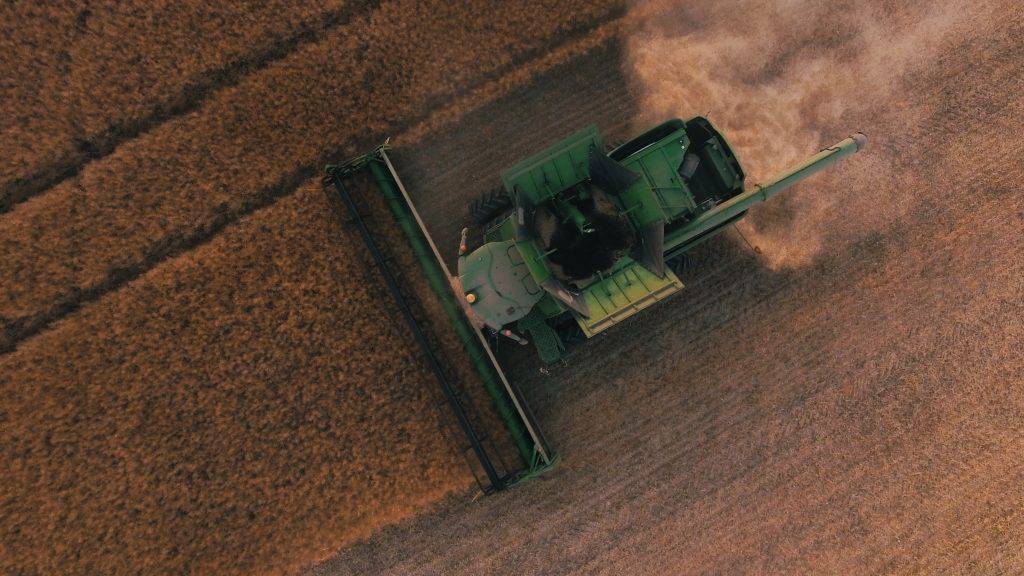 Hemp is a variety of cannabis plant (like marijuana is) known for its low THC levels. Hemp requires half as much land as cotton to produce a ton of finished textile. Subsequently, it's changing the landscape of the agricultural industry at a rapid clip — particularly now that the US Congress has legalized the cultivation, processing, and sale of industrial hemp by passing the 2018 Farm Bill. This development has major implications for the hemp-derived CBD market, which is expected to hit $22B by 2022, according to Brightfield Group.
Hemp can be woven into light materials for clothing, durable textiles for commercial industrial purposes, and even very strong ropes and cables for heavy lifting and pulling. Unlike cotton, hemp holds its strength when wet, and it also possesses anti-bacterial properties.
While CBD oil products are currently the biggest market for hemp growers in the United States (Future Farm reported $90K per acre in revenue in 2017), more than 25,000 other products can be made from hemp, including food, fabrics, building materials, ethanol, and biodiesel.
It can also grow quickly in different soils and temperatures, making it a flexible resource for farmers to leverage. Hemp is also viewed as a promising rotation crop due to its ability to remove certain pollutants from soil.
Additionally, hemp may be able to contribute to water conservation, as "it becomes one of the most drought-tolerant crops on the planet," according to the National Hemp Association.
---
8. E-commerce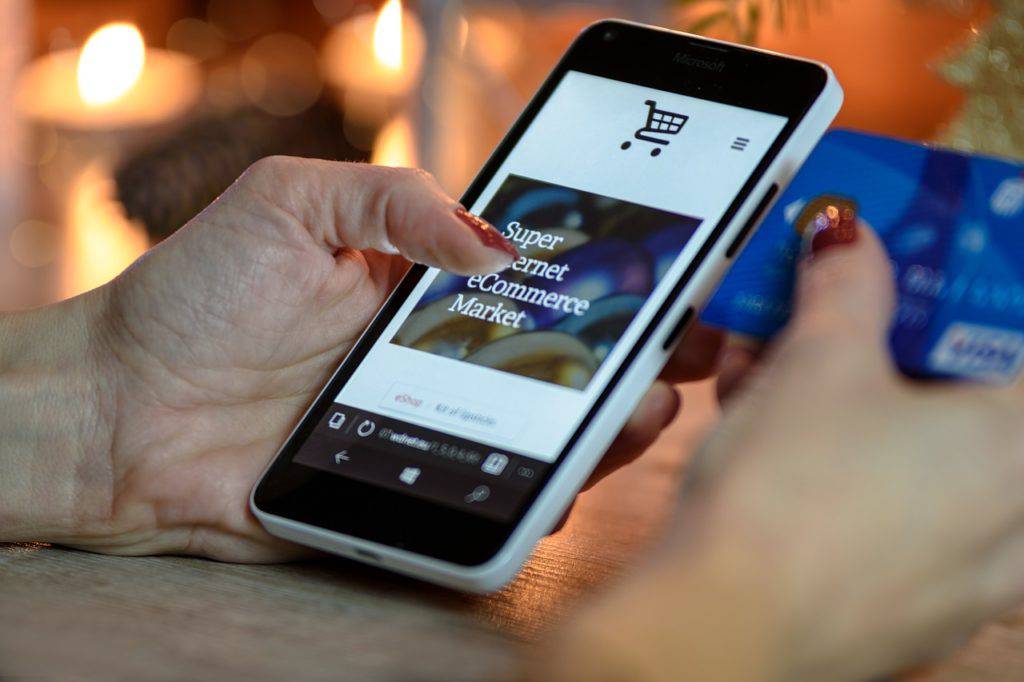 For the multi-billion dollar legal marijuana industry, which currently deals in mostly cash & in-person business, e-commerce is the next frontier for retailers.
Companies are flooding the space with new e-commerce solutions specifically aimed at supporting the cannabis industry.
Meadow, for example, is a site that allows consumers to get a prescription for medical marijuana over video chat and order from a nearby shop that delivers. Baker's Shop, dubbed the "Shopify for Cannabis," aims to deliver an e-commerce solution that can help retailers establish online storefronts.
Speaking of Shopify, the Canadian e-commerce giant itself is getting into the legal-weed industry, and handles online sales for the Canadian province of Ontario's cannabis market in partnership with the Ontario Cannabis Retail Corp. Shopify is already providing point-of-sale services for some of the biggest licensed cannabis producers such as Canopy Growth Corp, Aurora Cannabis Inc, and Hexo Corp.
E-commerce provides an avenue for cannabis retailers and shoppers alike to transact on a digital platform, allowing businesses to scale faster and more efficiently.
---
9. Billboard advertising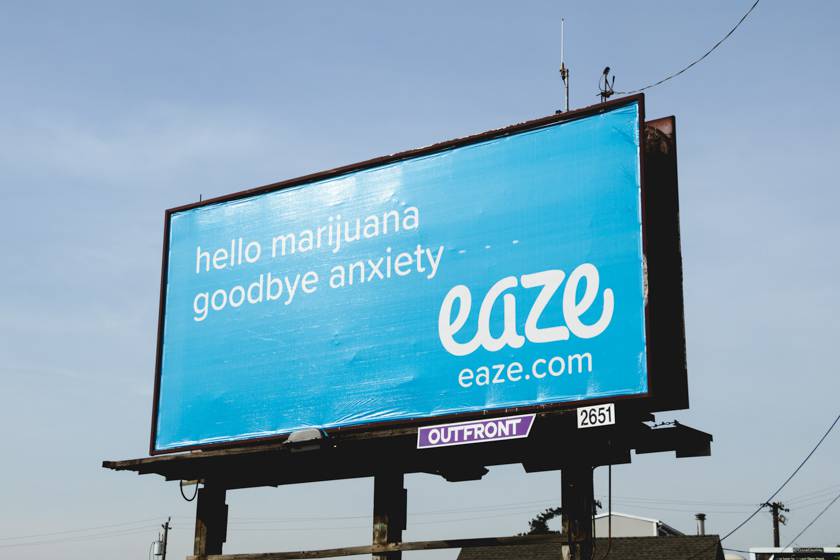 Cannabis billboards are becoming increasingly common, at least in states where it's legal.
Part of their popularity is rooted in state law: billboards offer a way for shops to skirt state regulators' limits on signage at retail locations. In some states, marijuana retailers may only have a certain number of signs on their own property. (For example, retailers in Alaska can only have 3.) As long as a billboard isn't on a retailer's property, it doesn't count against signage limits.
In August 2014, Seattle-based cannabis producer Dàmà unveiled what was widely billed as the nation's first-ever billboard campaign by a cannabis business.
In Los Angeles, MedMen, one of the stores "mainstreaming marijuana," implemented mobile billboards, employing trucks to drive around the city wrapped in advertising, in addition to featuring the same ads on billboards.
Cannabis directory Weedmaps, in a bid to influence public perception of marijuana, plans to display positive statistics and information about cannabis on hundreds of billboards throughout the country as part of a "Weed Facts" campaign.
Beyond traditional billboard advertising, the online world could see an influx of advertising as legalization increases. Cannabis businesses are currently excluded from paid advertisements on popular platforms such as Facebook, Twitter, and Google. As legal cannabis becomes more mainstream, we could begin to see more digital advertisements, commercials, and other forms of marketing. Some estimates project that the rise of the cannabis industry could generate as much as $3B in advertising demand by 2025, according to Billboard Insider.
---
10. Food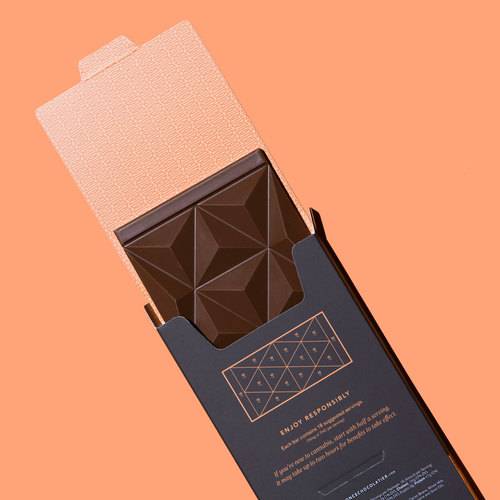 The food industry has seen cannabis edibles take off over the last decade.
Consumers in California purchased $180M worth of cannabis-infused food and drinks in 2016, which amounted to 10% of the state's total marijuana sales. That percentage rose to 18% in February 2018, according to Green Market Report. Cannabis-infused food is now a major culinary trend as well; according to a recent survey from the The National Restaurant Association and the American Culinary Federation, 3 in 4 chefs picked CBD- and cannabis-infused food as a hot trend for 2019.
The edibles market is expanding in states other than California as well. Sales of pot-infused treats increased 121% in Washington state, where recreational marijuana is legal, in 2016. And since Colorado first allowed recreational marijuana use, sales tripled from $17M in Q1'14 to $53M in the Q3'16.
Dixie Elixirs was one of the first companies to enter the market. This Colorado-based company sells marijuana-infused products such as truffles, chocolate bars, mints, juices and many more.
Now, other companies are popping up as well, including Mirth Provisions (cannabis-infused edibles and drinks), Auntie Dolores (cannabis oil snacks), Defonce Chocolatier (a high-end chocolate company), and Cheeba Chews (chocolate taffy), to name a few.
While the Food and Drug Administration does not yet allow the use of CBD in food and drinks, the agency has scheduled its first public hearing on legalizing the practice for May of 2019.
---
11. Alcohol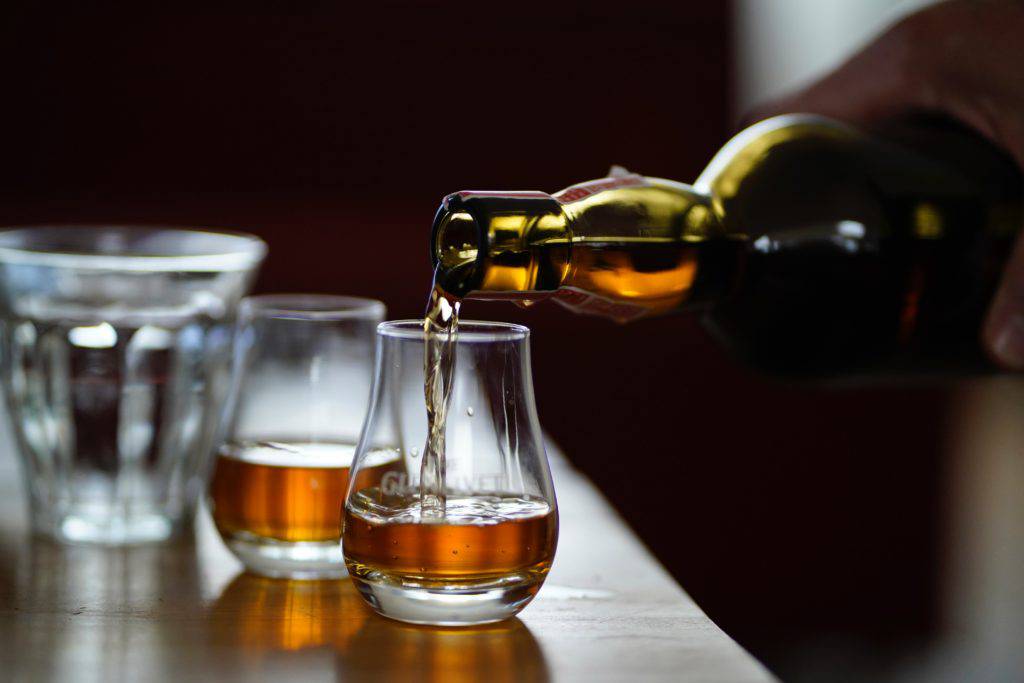 Alcohol consumption is declining globally, with demographics playing a role in changing tastes. A rising number of people are consuming both alcohol and cannabis-based products, which could undermine beverage industry efforts to encourage long-term loyalty, according to a recent study by alcohol industry research firm IWSR and BDS Analytics. In response, beer, wine, and spirits companies are looking to expand their offerings, including through cannabis-based beverages.
UK-based spirits maker Diageo, whose brands include Smirnoff, Johnnie Walker, Guinness, and Bailey's, has been holding discussions with at least three Canadian cannabis producers about a possible deal for a pot-infused drink, according to a BNN Bloomberg TV report.
Constellation Brands recently announced a $4B investment in cannabis company Canopy Growth, raising its stake from just below 10% to 38%.
Additionally, various cannabis-based drinks are looking to rival the appeal of beer. And beer companies are taking note, partnering with marijuana businesses to create special brews.
For example, California-headquartered Lagunitas Brewing Company announced the launch of two psychoactive sparkling water products. In addition, Canada-based cannabis company Tilray has teamed up with beer juggernaut AB InBev in a $100M joint venture to study cannabis-based beverages.
---
12. Tobacco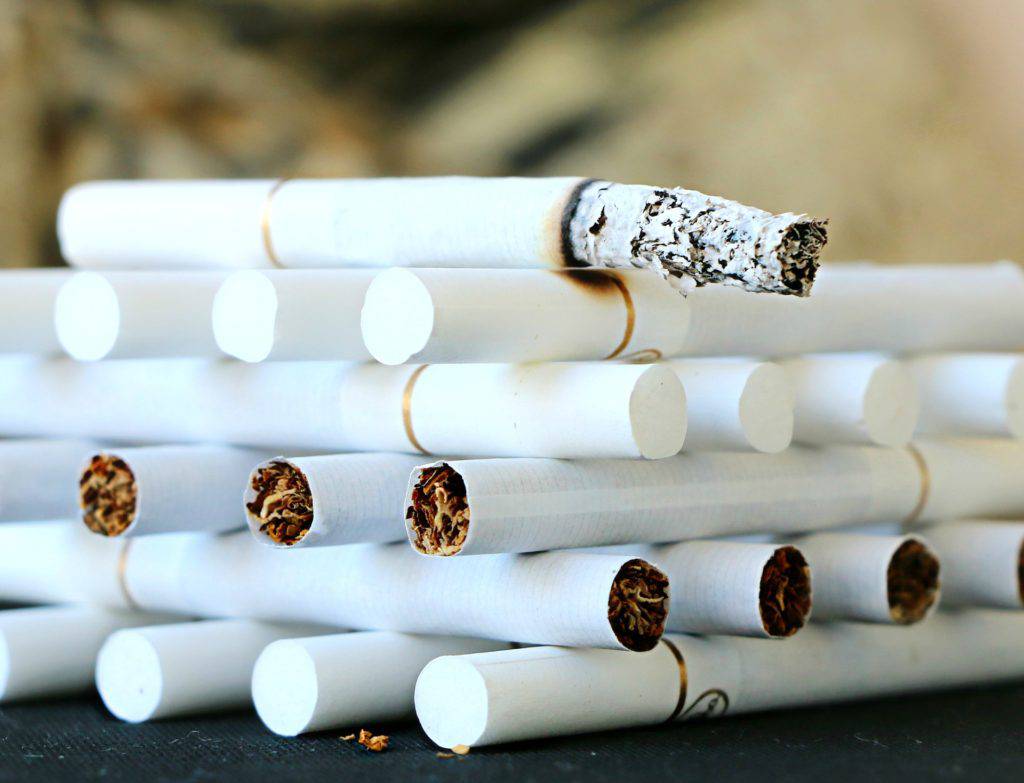 Perhaps no industry is more affected by the legalization of marijuana than the tobacco industry. Similar to alcohol companies, tobacco brands could pivot to increasingly incorporate cannabis in their products. Tobacco firms could market the use of smoke-free devices such as vaporizers for cannabis as well.
In 2018, Imperial Brands and Snoop Dogg-backed VC firm Casa Verde jointly invested $10M in British medical marijuana research firm Oxford Cannabinoid Technologies. US tobacco company Alliance One International bought an 80% stake in Goldleaf Pharm, a pot grow facility in Canada, as well as a 75% stake in the Canadian cannabis firm Island Garden.
Philip Morris Product SA, the Swiss-based subsidiary of cigarette and tobacco manufacturing company PMI, even holds a patent for improving GMO systems for growing marijuana.
---
13. Law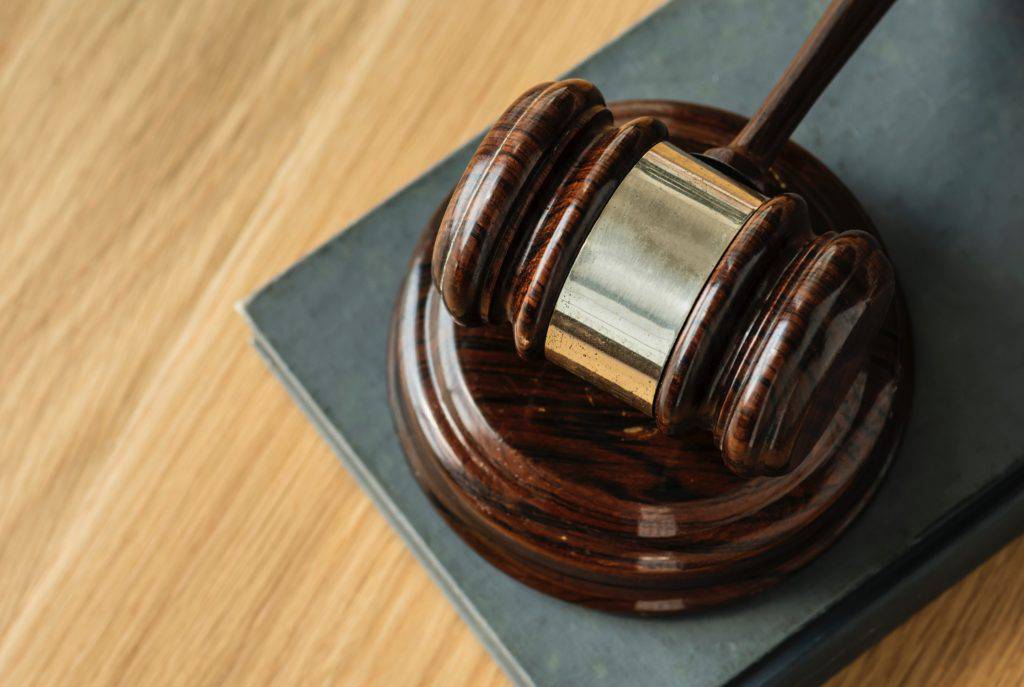 As more states legalize marijuana, the intricacies in each state's laws have buoyed a budding industry: cannabis lawyers.
The National Cannabis Bar Association, which is in the process of reorganizing itself into the International Cannabis Bar Association, formed in the United States in 2015. This association now hosts events of interest to the cannabis legal community both in the US and in overseas locations such as Berlin and Tel Aviv.
With widespread industry adoption on the rise, laws will have to be enacted and interpreted for both consumers and enterprises. Cannabis-focused lawyers could advise on everything from advertising strategies to consumption levels to business practices, and more.
---
14. Textiles & fashion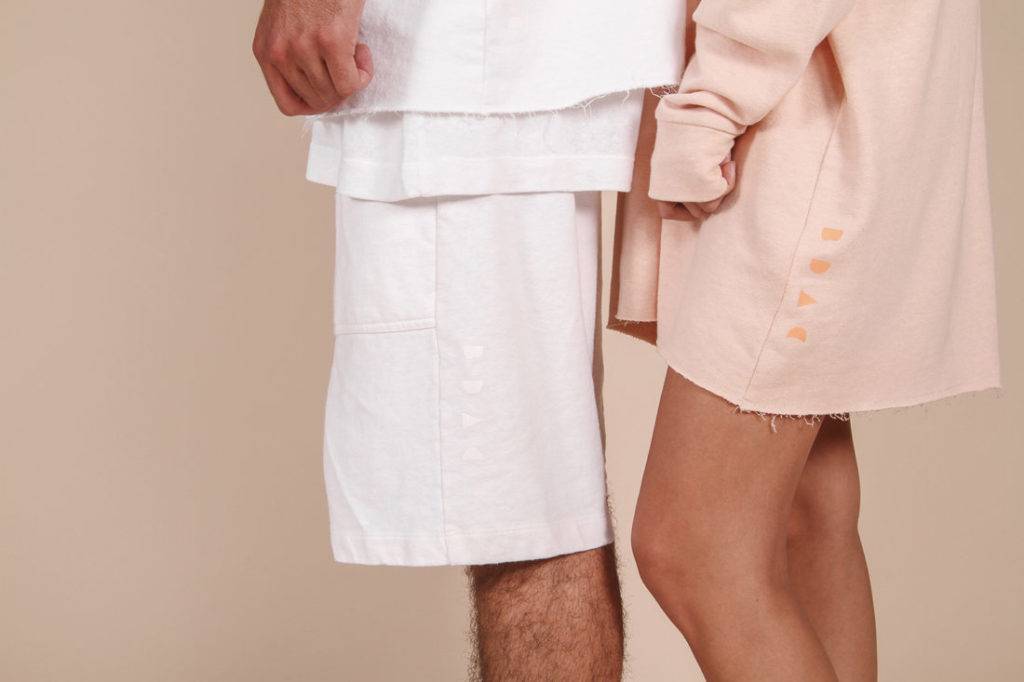 With consumers willing to spend 20% more for eco-friendly products, big retailers and niche fashion brands are banking on hemp to increase their bottom line.
While hemp often scores points for its durability and rapid growth without excessive use of water and pesticides, it does not dye as well as cotton, and not everyone appreciates its linen-like and sometimes scratchy feel.
But manufacturers, including Colorado-based EnviroTextiles, are introducing new hemp-based textiles that look like denim or wool. Other companies that make hemp clothing include yoga brand prAna (owned by Columbia Sportswear) and outdoor brand Patagonia. In a sign of growing momentum, denim brand Levi's recently debuted a fully recyclable cottonized hemp collection.
Hemp is even going high fashion with apparel brands such as Bad Decision Adventure Club — though it's still a ways from being truly mainstream.
With the increased legalization of cannabis, fashion brands could take advantage of the largely unbranded space to increase mainstream acceptance of cannabis products.
Celebrities and influencers, especially, have the ability to promote a less stigmatized view of cannabis by wearing and sharing hemp-based designs.
---
15. Plastics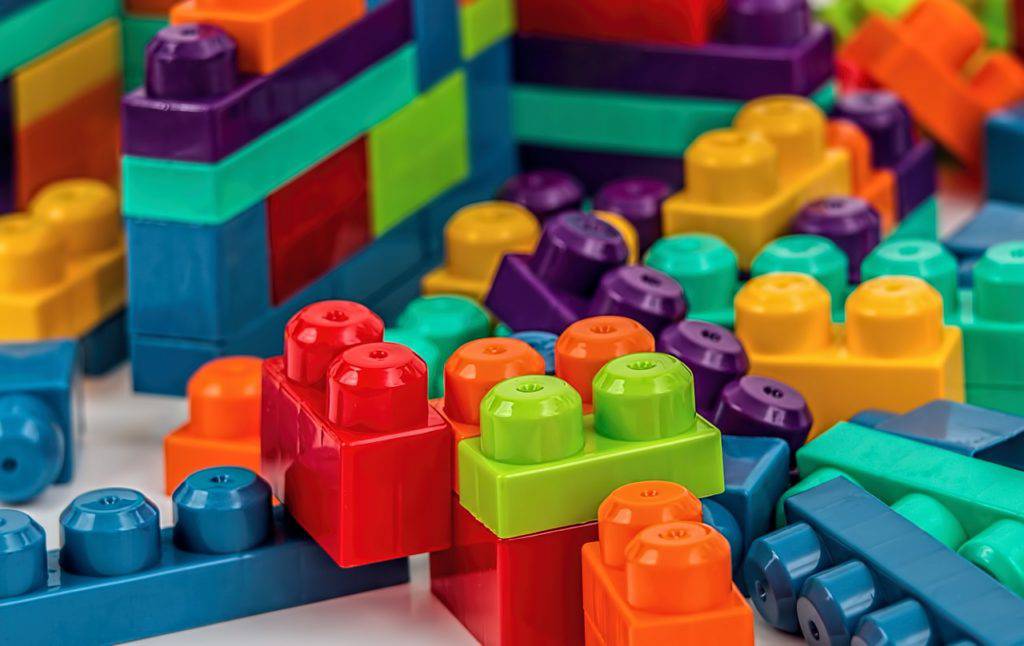 While plastic is extremely versatile and relatively inexpensive, much of it isn't biodegradable, posing an ongoing threat to the environment.
Fixing this problem could present an $80B-$120B opportunity. And hemp companies are popping up to capitalize.
Hemp could provide an alternative and more eco-friendly alternative to plastic, impacting manufacturing of everything from bottles to household appliances to toys, and more. With hemp production rising and the 2018 Farm Bill legalizing the production of industrial hemp, entrepreneurs in this space may have an opportunity to develop biodegradable bioplastics using hemp.
Best Practices Packaging, an eco-packaging developer in Alaska, says it is ready to ramp up production on a wide range of applications for hemp-based plastics. The company is working with long-time partner Penta5, a Florida-based group of companies that has the capacity to co-pack over a billion units a year.
Additionally, Lego has committed to switching to more sustainable materials than plastic. Its $150M investment to do so could potentially be used to explore a hemp-derived plastic.
---
16. Biodiesel & energy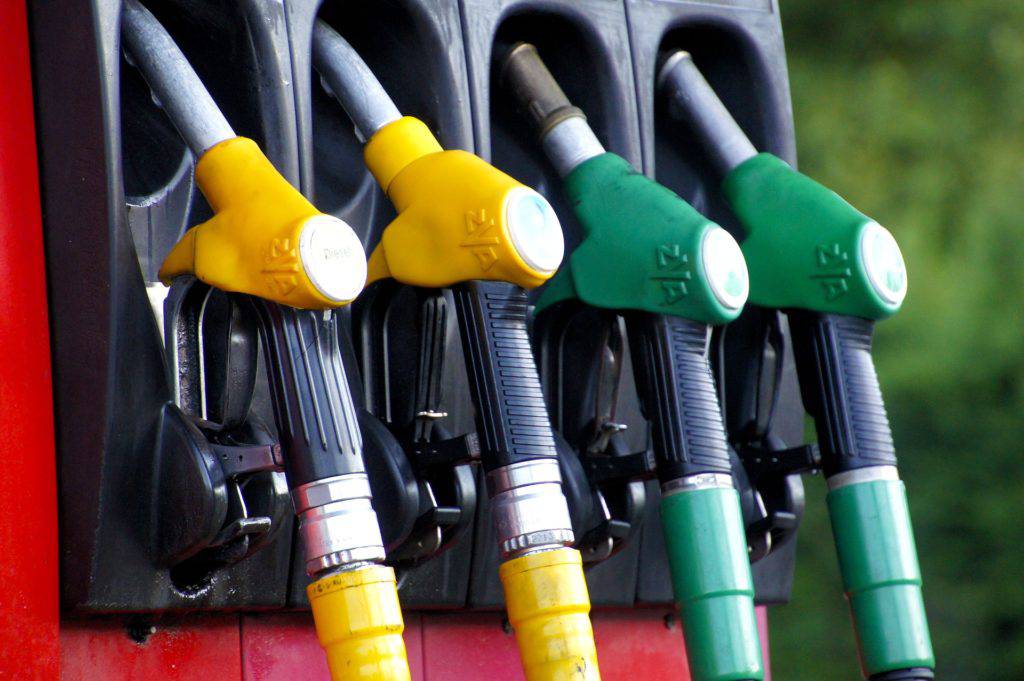 Hemp can thrive in a variety of soils and requires minimal inputs, producing nearly four times as much oil per acre as soybeans, which is currently the only crop grown on a large scale for biodiesel in the US, according to Modern Farmer. That may soon change now that American industrial hemp production has been legalized, making Henry Ford's dream of a hemp-powered automobile more viable.
Researchers at UConn have found that industrial hemp has properties that make it potentially attractive as a raw material for producing biodiesel (diesel fuel made from renewable plant sources).
The researchers stated plans to build a pilot biodiesel production facility using a $1.8M grant from the Department of Energy. The main use of the facility will be to test new ways to produce biodiesel, and the reactor will be capable of producing up to 200,000 gallons of biodiesel per year.
---
17. Paper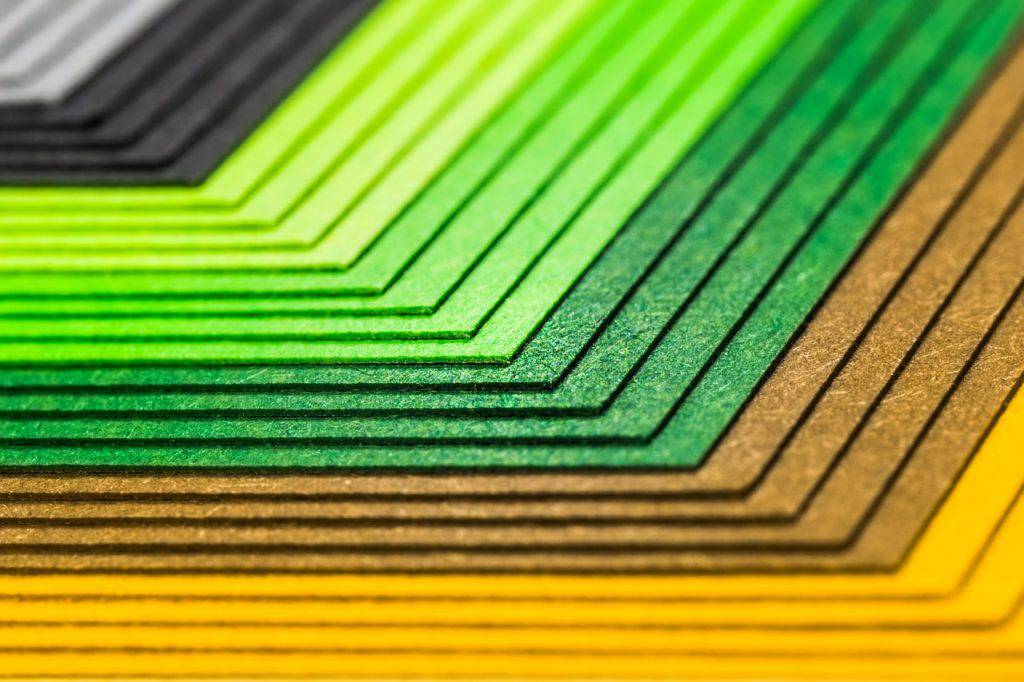 The world consumes around 400M tons of paper every year, according to Statista, using an estimated average of 17 trees needed to produce each ton. However, an acre of industrial hemp produces around 4x the paper that one acre of trees can, according to a USDA report dating from 1916.
Companies like TreeFreeHemp (part of the Colorado Hemp Company) in Colorado and Green Field Paper Company of California sell paper made from hemp, using as many locally sourced materials as possible. Startups such as these are creating paper for a number of purposes, including business cards, flyers, and postcards.
Down the road, hemp could help sustainability efforts geared towards reducing deforestation.
---
18. Construction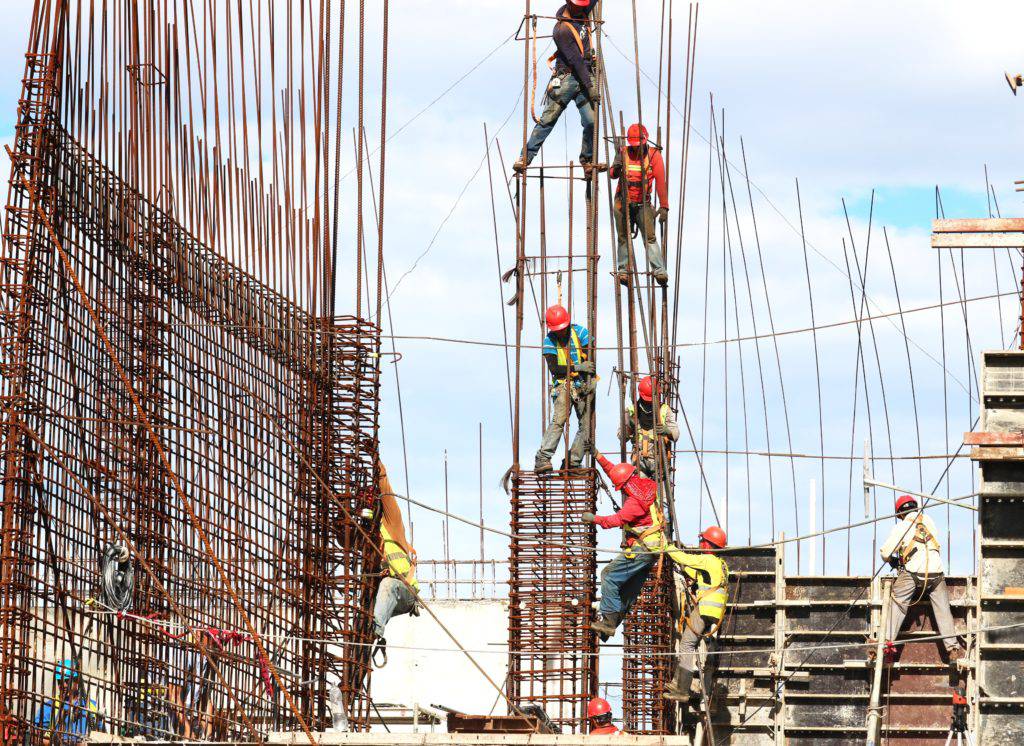 Hempcrete is a lightweight, cementitious material made with industrial hemp hurds (woody fibers from the plant core), lime, and water. Hempcrete may come in modular blocks similar to concrete masonry units. And it has the potential to shake the foundation of the building material industry.
Hempcrete can fill the roles of OSB, insulation, and drywall, according to distributor American Hemp. This hemp-based construction material is mold-resistant, carbon-negative, and can provide structural support. The first modern hemp residence was built in 2010, and some 50 houses now exist in the US.
Interest in hemp as a building material is now spanning the globe.
Washington state-based company Hempitecture is retrofitting homes using the material, while Left Hand Hemp in Denver completed the first permitted hemp structure in Colorado last year. Ukraine is home to Hempire, while Nepal has Inno-Ventures. Israel's first hemp house was constructed in March, on the slopes of Mount Carmel.
---
19. Non-alcoholic beverages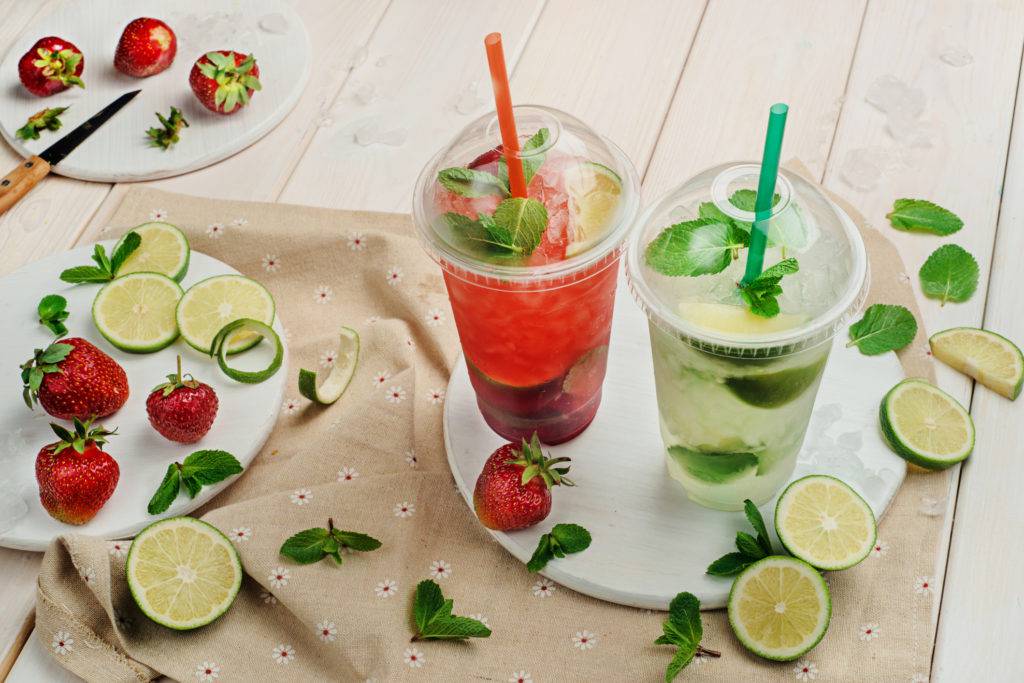 A market for non-alcoholic cannabis-infused beverages is emerging, featuring a range of juices, waters, seltzers, coffees, teas, and kombucha infused with CBD or THC. CBD is understood to reduce anxiety and inflammation without getting consumers "high." As such, CBD beverages in particular could be marketed as health drinks, tapping into today's intense interest in wellness products. The market for marijuna-infused beverages is estimated to reach $600M in the US by 2022, according to Canaccord Genuity.
In 2019, New Age Beverages announced that it aims to release a line of CBD-infused drinks under the Marley Mellow Mood brand. Coca-Cola is also reportedly considering a deal with Canadian marijuana producer Aurora Cannabis to develop CBD-based drinks. The FDA announced that it will conduct its first hearing on the use of CBD in food and drinks in May 2019, kicking off its process for evaluating how best to move forward from a regulatory perspective.
---
20. Veterinary products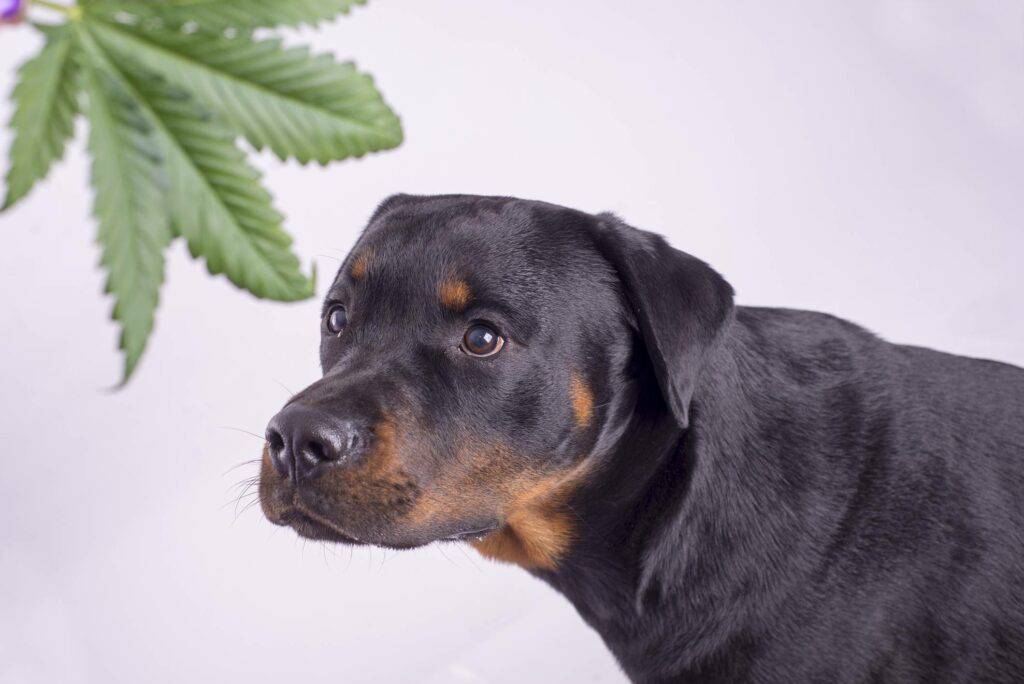 Tapping into the cannabis wellness trend, some companies are now marketing cannabis products for pets. "Pot for pets" products, most of which feature very small doses of CBD rather than the psychoactive compound THC, include hemp oil, chews, treats, and topical creams to help manage common pet ailments like arthritis, anxiety, seizures, and pain.
While medical marijuana is legal in more than half of the US, most of the laws that have been passed do not specifically mention veterinary use, which means that the potential legal ramifications for veterinarians looking to prescribe medical marijuana are unclear. In January 2019, California became the first US state to make it legal for veterinarians to discuss cannabis treatment with their clients, though the legislation does not allow for the actual dispensing of cannabis products. This development may point towards lucrative cannabis-related opportunities in the pet products market, estimated to be worth around $72B according to the American Pet Products Association.
In the meantime, some dog owners are apparently not being deterred from buying cannabis products for their pets, with almost 80% of respondents to an online survey conducted by Colorado State University saying that they bought hemp or marijuana products for their dogs. Many firms that make homemade CBD edibles for humans, spotting an opportunity, are marketing similar products towards pets as well.
---
21. Sleep aids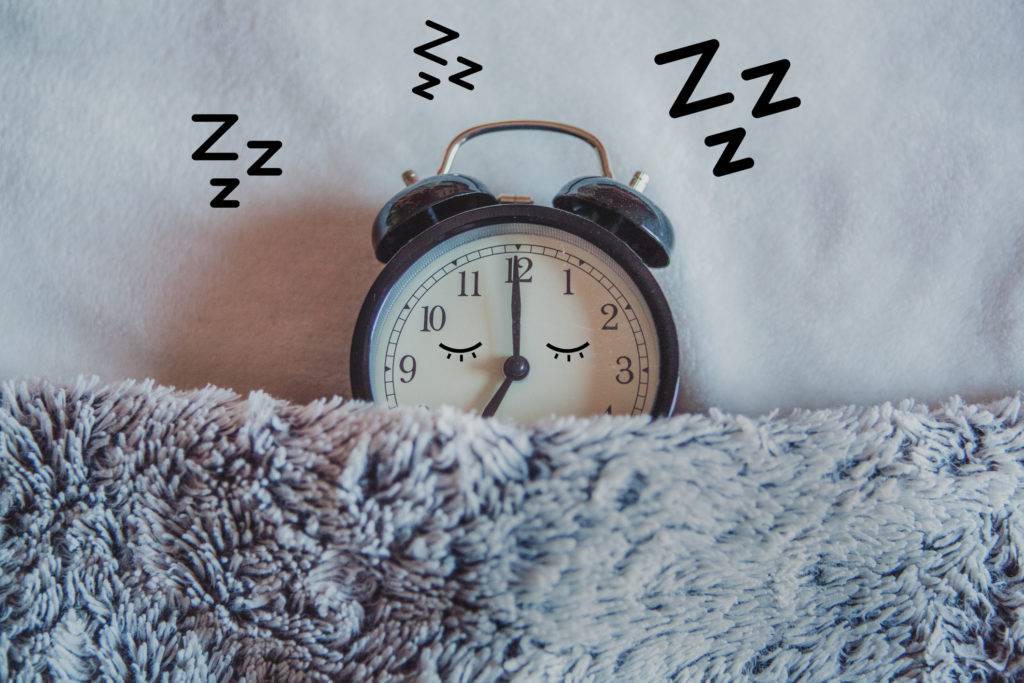 Approximately 25% of US adults have trouble falling or staying asleep most nights, with 68% struggling to sleep once a week, according to a Consumer Reports survey. Cannabis products may soon disrupt the market for sleep aids, worth around $63B according to CB Insights' Industry Analyst Consensus, emerging as competitors to current offerings such as ZzzQuil and Ambien.
Gravity, maker of the popular weighted blanket that aims to help people get a better night's rest, recently partnered with CBD product purveyor Mellowment to offer CBD sleep aids that combine CBD with melatonin and chamomile. These sleep aids, marketed under the brand name Mellowment + Gravity, are intended to help people drift off to sleep.
---
22. Sports products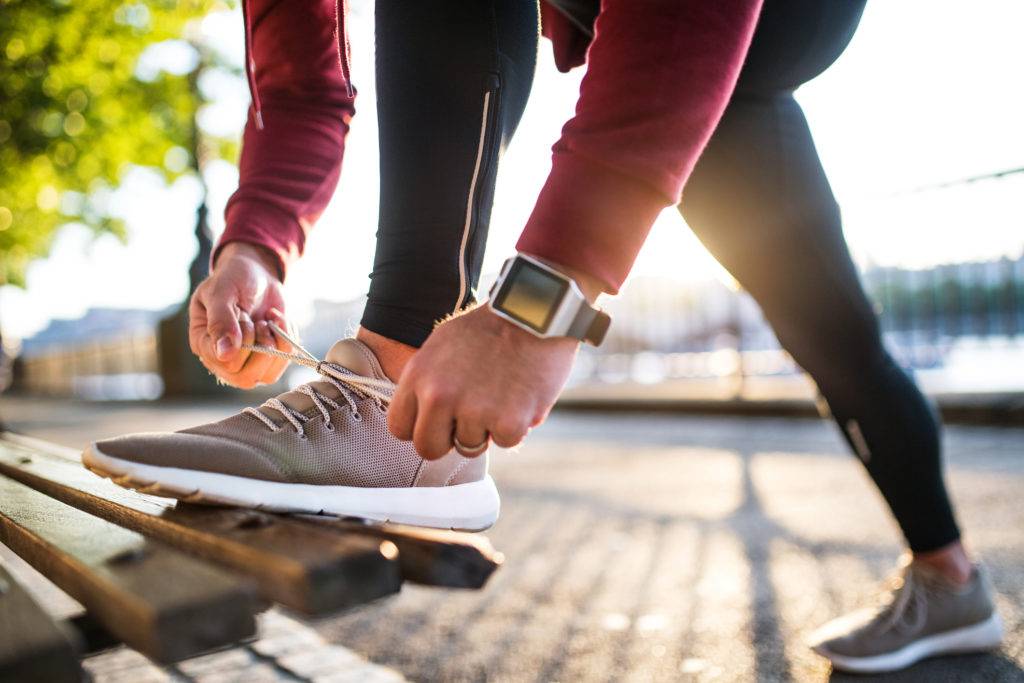 Most professional sports leagues do not permit athletes to use marijuana, but many pro athletes themselves — particularly those in the NFL, which is still battling issues surrounding players' health, such as chronic traumatic encephalopathy (CTE) — are not only advocating that these restrictions be loosened, but are also promoting cannabis-related products for pain and anxiety management. On top of that, since cannabis products are known to have anti-inflammatory properties, pro athletes such as the NFL's Marvin Washington and UFC fighter Nate Diaz are championing the benefits of cannabis products such as edibles and body oils for sports recovery.
Some pro athletes like the NFL's Ricky Williams and the NBA's Cliff Robinson are even launching cannabis-themed gyms and getting into cannabis-focused athletic products and apparel. Several athletes have business partnerships, including with 420 Games, which presents a series of marijuana-themed events featuring live music and athletic competitions.
---
23. Cannabis tourism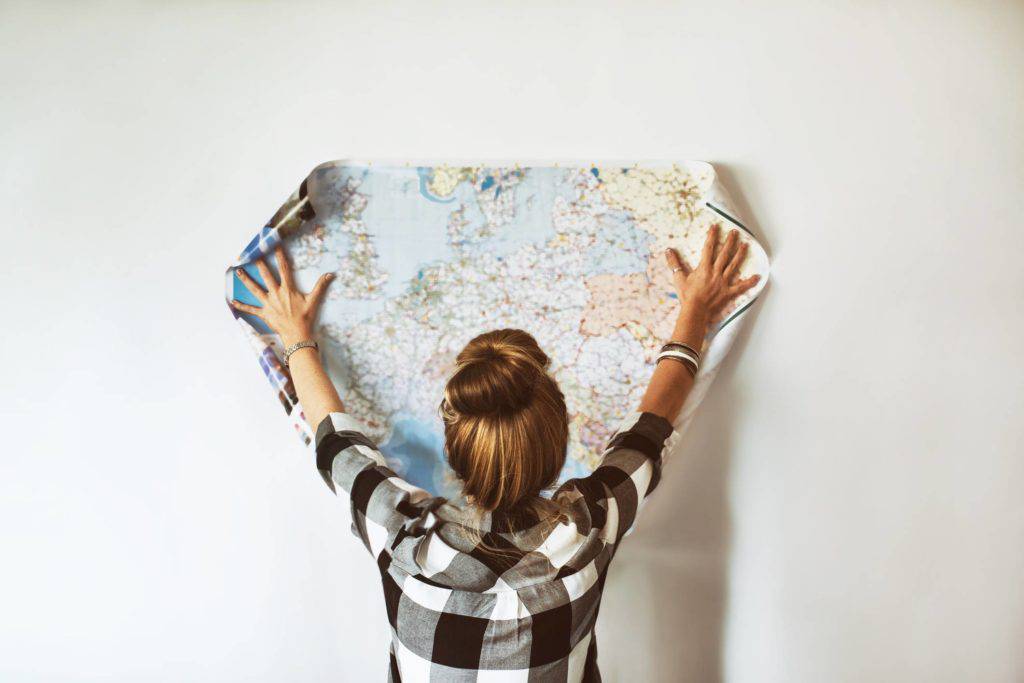 Although Amsterdam has long been famed for its cannabis tourism, other locales spanning from Ontario to Jamaica are entering the cannabis hospitality market now that marijuana is increasingly being legalized around the world.
In Toronto, owners of newly opened legal cannabis stores are hoping to spark a trend in cannabis tourism originating from the US, while cannabis-friendly Airbnb hosts are launching "bud and breakfasts" featuring hemp bedding and smoking lounges. In Jamaica, legal restrictions are beginning to be relaxed and cannabis tourism centered on wellness is experiencing a boom. For example, medical marijauna complex Kaya Farms features a spa, cafe, and smoking rooms for visitors with medical marijuana certification.
Cannabis tourism is also picking up in US states where marijuana has been legalized. "Wine and weed" tours are becoming popular in California, featuring tours of both wineries and dispensaries where travelers can sample local products. Colorado has experienced a 51% uptick in cannabis tourism since 2014, drawing in roughly 6.5M cannabis tourists in 2016. Meanwhile, cannabis tourist agencies such as Kush Tourism are also getting into the game, operating as a travel guide for cannabis tours, shops, and activities.
If you aren't already a client, sign up for a free trial to learn more about our platform.