PricewaterhouseCoopers and CB Insights' 2017 Canadian MoneyTree report highlights the latest trends in venture capital funding in Canada.
REPORT HIGHLIGHTS:
ANNUAL OVERALL FINANCING TREND
Annual funding to Canada hits high in 2017
Total annual funding reached $2.7B, distributed across 333 deals in full-year 2017.
Total funding increased 7%, while deal activity decreased by 12%.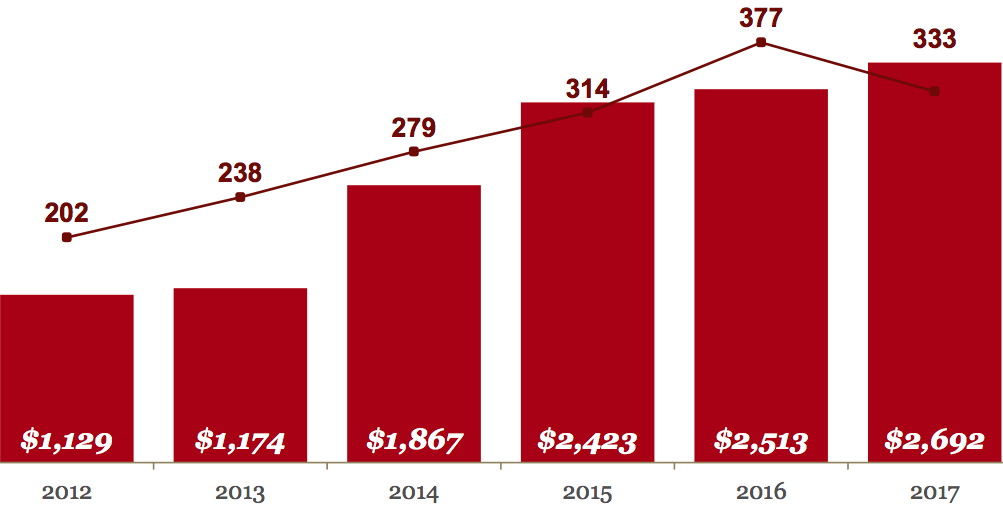 DEAL SHARE BY STAGE
Seed deal share continues downward trend
Seed-stage deals as a percentage of total deal share declined for the second quarter in a row, declining from 30% to 28% in Q4'17.
The share of early-stage deals declined from 28% in Q3'17 to 20% in the fourth quarter. The percentage share of "Other" deals (including corporate minority and undisclosed investment) increased in Q4'17.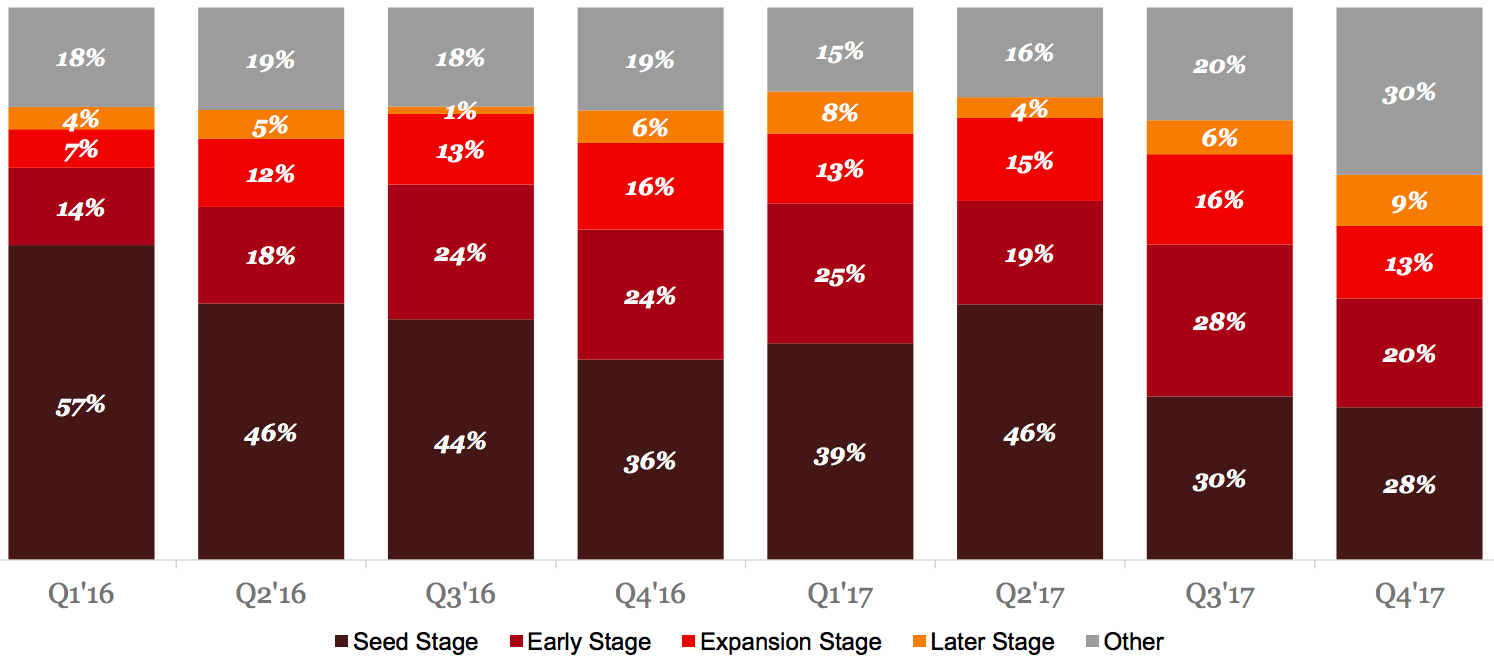 TOP FIVE MARKETS OF 2017 VS 2016 BY DEALS
Montreal market grows in 2017, Toronto down, more funding in Vancouver
Montreal saw three more deals in 2017, and 64% more funding as $800M was invested across 63 deals in 2017.
Deals and dollars in Toronto declined in full-year 2017 as 11 fewer deals were completed and there was 22% less funding.
Funding increased by 4% in Vancouver despite seeing 10 fewer deals.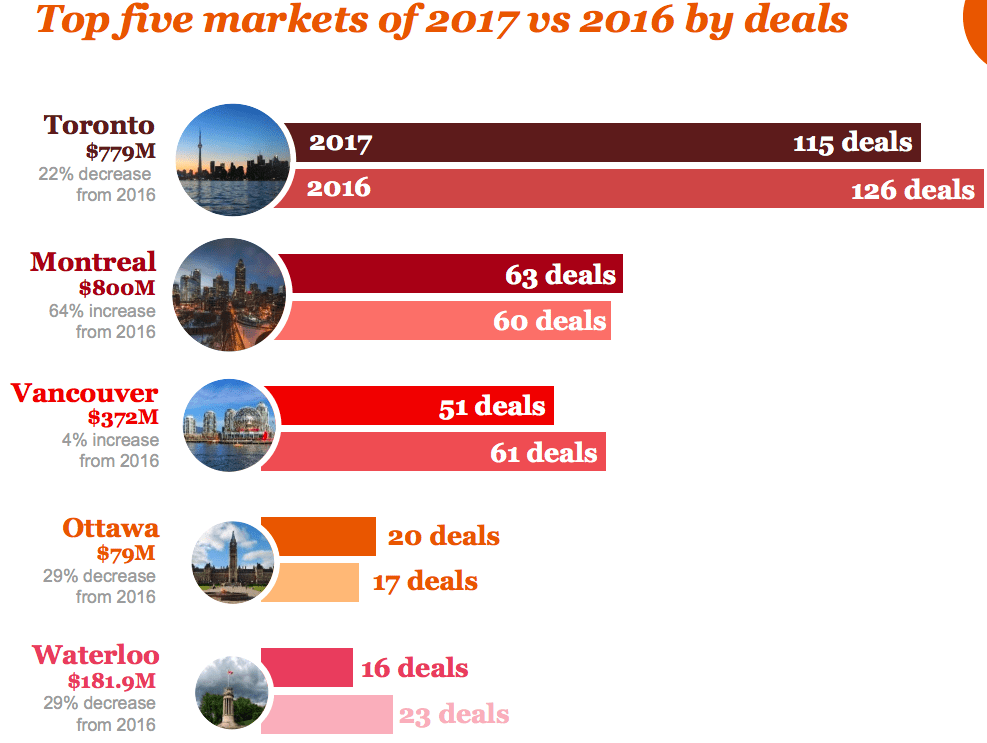 If you aren't already a client, sign up for a free trial to learn more about our platform.