PwC and CB Insights' Q3 2018 Canadian MoneyTree report highlights the latest trends in venture capital funding in Canada.
 REPORT HIGHLIGHTS:
Canadian VC funding declines for second straight quarter, after record Q1
VC investment in Canadian companies fell 42% to $541M in Q3'18.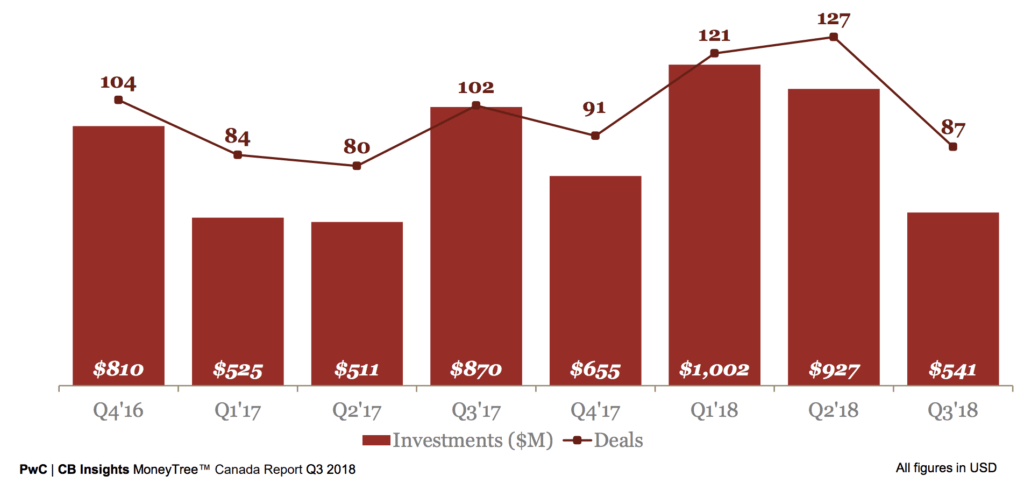 Early-stage rounds jump in Q3'18 to 30% of all Canadian deals
Early-stage rounds increased as a percentage of Canadian deals, rising to 30%. Later stage deals declined to just 2% of all deals, down from 8% in Q2.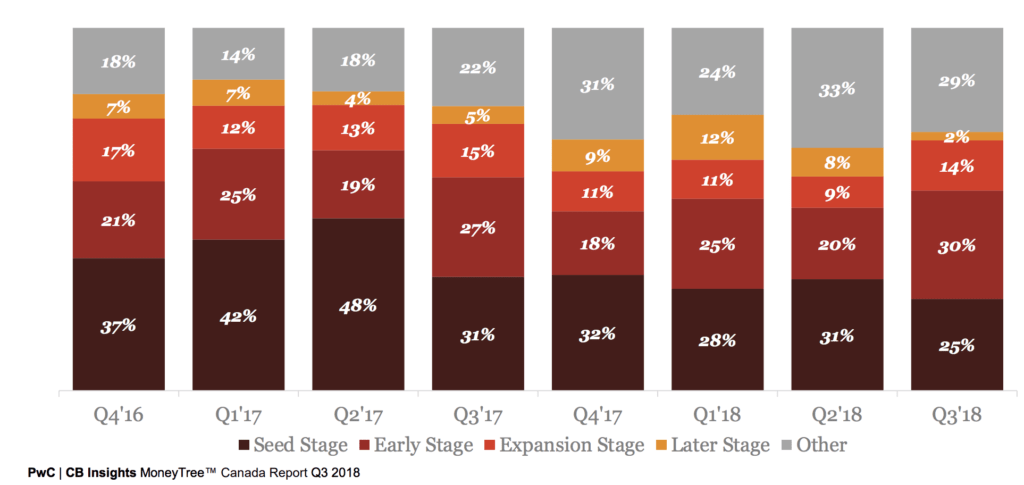 AI funding falls in Q3'18 after record Q2
Investment in Canadian AI companies fell in Q3'18 to $106M over 9 deals, following a record Q2.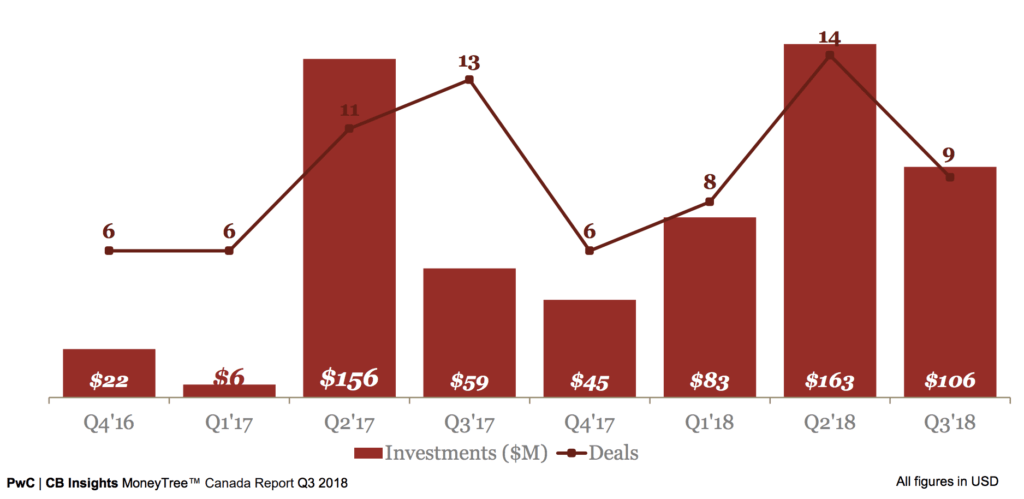 If you aren't already a client, sign up for a free trial to learn more about our platform.