PricewaterhouseCoopers and CB Insights' Q1 2018 Canadian MoneyTree report highlights the latest trends in venture capital funding in Canada.
 REPORT HIGHLIGHTS:
Eight-Quarter overall FINANCING TREND
Financing to Canadian companies reaches record highs
Total funding to Canadian companies increased 52% over last quarter as $1B was invested across 105 deals.
This represents a 30% increase in deal activity over Q4'17.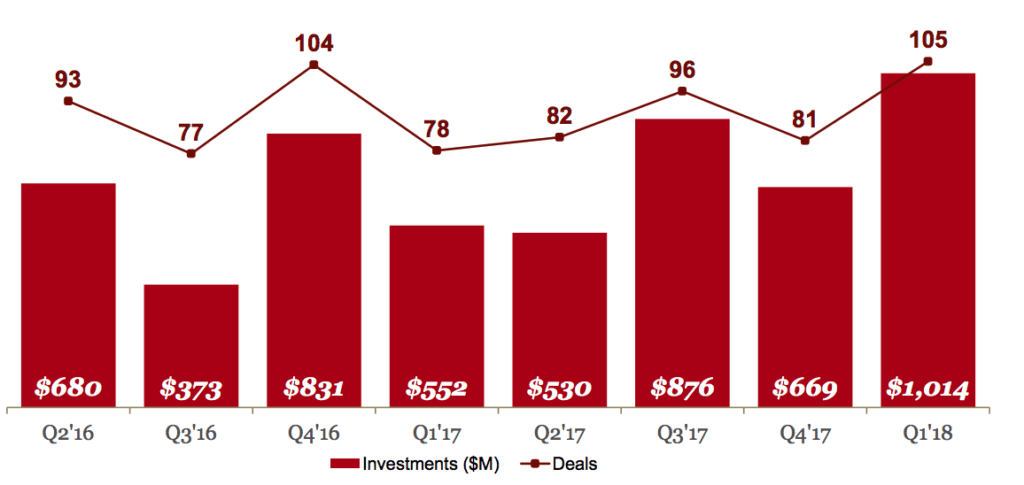 DEAL SHARE BY STAGE
Early-, later-stage activity increases
Early-stage deal share increased in Q1'18 to 25%, up from 19% in Q4'17, while later-stage activity increased to 14% over the same time period.
Seed-stage activity remained flat as a percentage of overall deal activity, accounting for 28% of deals for the second straight quarter.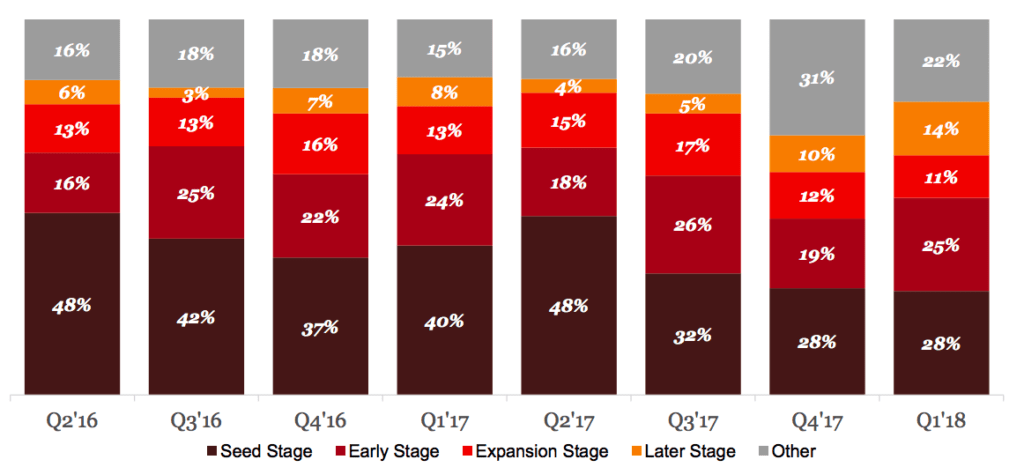 THEMATIC AREA SPOTLIGHT: Artificial intelligence
Funding to AI companies increases but is down from Q2'17 high
Investment to Canadian AI companies increased by 88% in Q1'18 as $83M was invested across 8 deals.
Total quarterly investment remains lower than the $159M invested across 12 deals in Q2'17.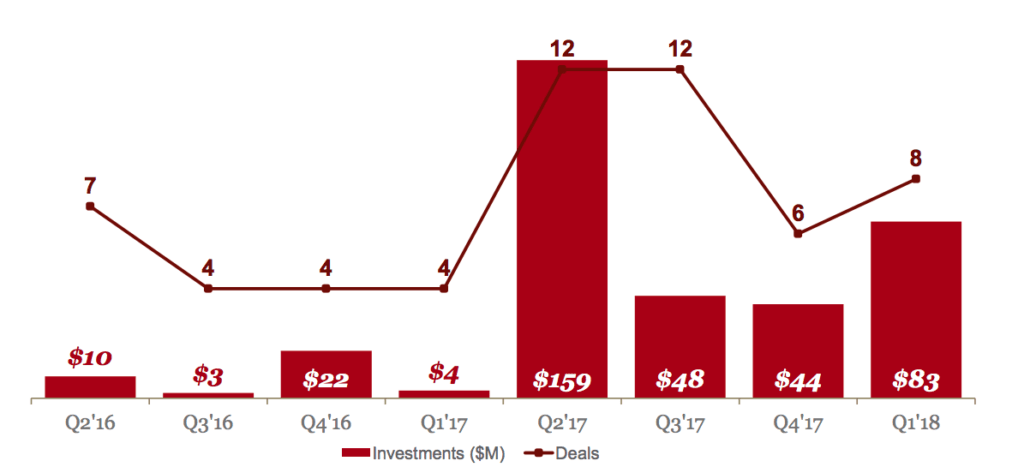 If you aren't already a client, sign up for a free trial to learn more about our platform.