PwC and CB Insights' H1 2019 Canadian MoneyTree report highlights the latest trends in venture capital funding in Canada.
REPORT HIGHLIGHTS:
Canadian VC funding and deals decline in H1'19
VC investment in Canadian companies is down 13% in the first half of 2019 compared to the same period last year. Deals are down 15% compared the first six months of 2018.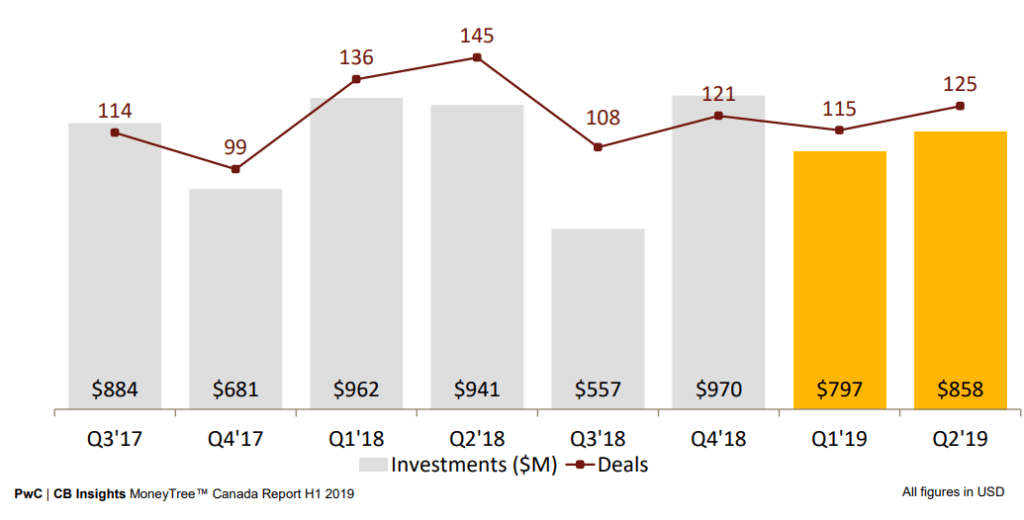 Investors put more funds behind seed-stage companies in 2019
Investments in seed rounds have increased significantly since the first half of 2018, rising from 36% of deals in H1'18 to 49% in H1'19.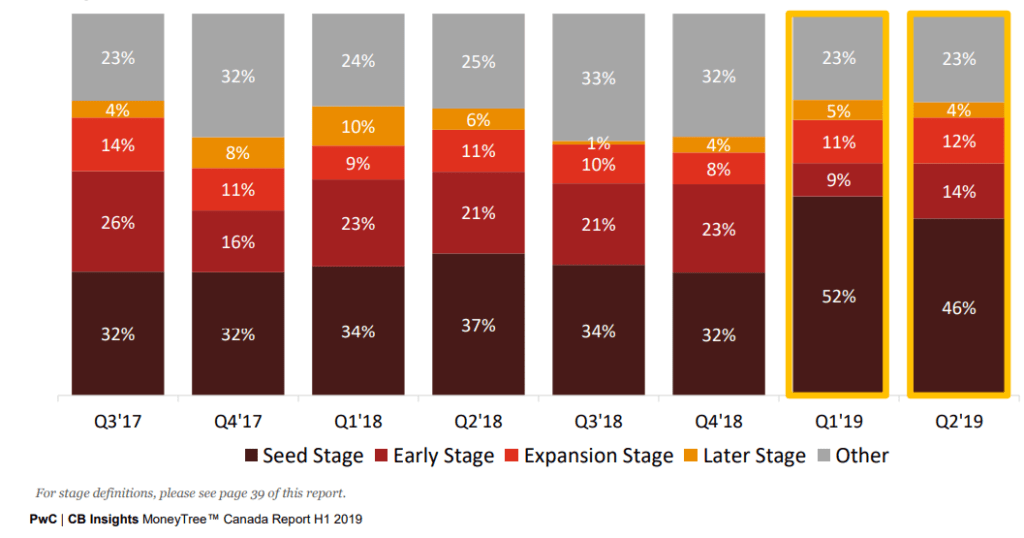 Toronto and montreal funding declines in Q2'19. Vancouver YTD funding increases
YTD funding for Vancouver-based companies rose 44%,  funding decreased 18% for Toronto-based companies in H1'19 compared to H1'18.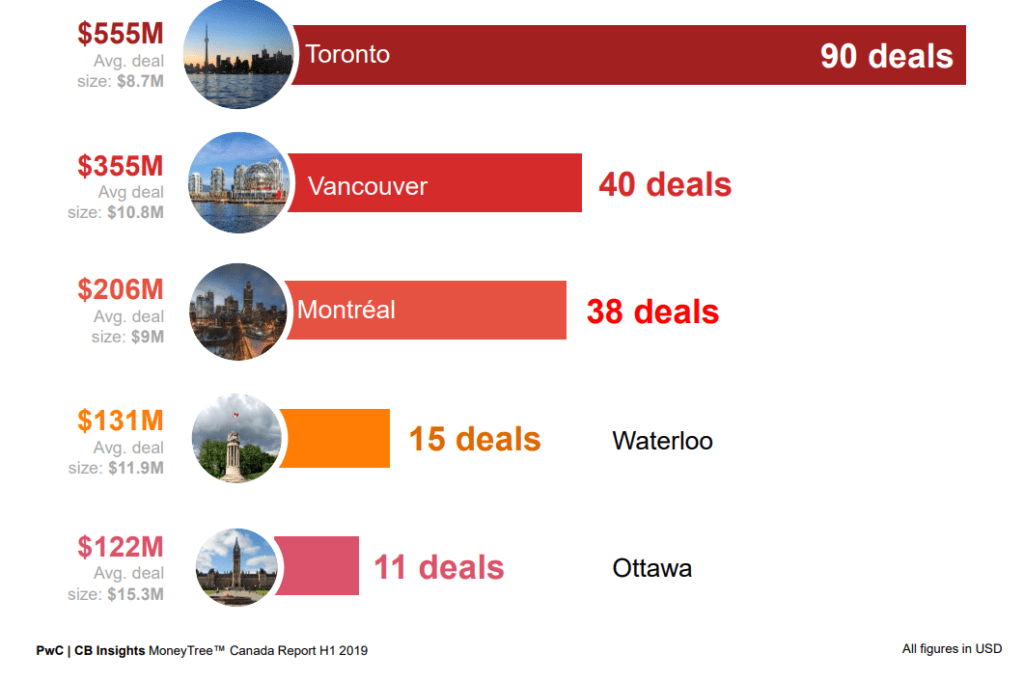 If you aren't already a client, sign up for a free trial to learn more about our platform.